What are the best online survey sites right now? In this video, I will break down my favorite three and show you how they work and why they are so popular.Below the video, I will share the rest of the survey sites we have found that are worth mentioning.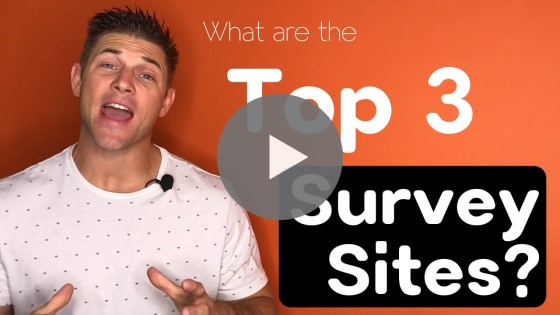 Top 3 Survey Sites from Video
Paid online surveys are a great way to earn extra money throughout the month for very minimal effort. You are not going to get rich by any means, but you will have the option to earn money to pay for things like:
Gas
Date night
Something you're saving for
Emergency Fund
Debt Payoff
or just some simple fun money
The Top 3 Online Survey Sites
There are many surveys out there, but only a few of them are actually legitimate companies. Therefore, I have scraped through dozens of these paid online surveys to personally test and review each one of them. The following are the absolute best online surveys we could find and test for you.
1. Survey Junkie
We start with Survey Junkie because they are one of the best around. , they have the most user-friendly site for surveys. In addition to being extremely user-friendly, they have a Trust Pilot rating of 4.5 out of 5 from users just like yourself.
You can also take multiple surveys each day. So, the sky is the limit for how many surveys you can take! If you're invited to a focus group or a phone survey, you can earn more than online surveys.
How does it work?
On the Survey Junkie page, look for surveys with the green diamond icon. These surveys offer the highest payment for the shortest time commitment.
After taking a survey, you earn points to redeem for either cash into your PayPal account or e-gift cards.
Survey Junkie is open to those living in the U.S., Canada, or Australia. You only have to be 13 years old to join.
We also have a full review of Survey Junkie here, including screenshots and what to expect when you join.
2. Swagbucks
You will earn points, AKA Swagbucks, for doing the following:
Watching promotional videos
Taking online polls
Filling out surveys
Buying products
Searching the internet
When you spend a few minutes a day doing these activities, you will earn enough points to exchange for gift cards or cash. You have the choice of Amazon Gift Cards, cash via PayPal, or prepaid cards from Visa. Every month, Swagbucks also offers Swag Ups that let you earn bonus points from surveys and other in-app activities.
Your rewards balance only needs to be $3 to redeem points for gift cards!
With easy-to-earn gift cards, Swagbucks is one of the most popular survey sites for a reason. You don't have to change your daily internet routine to get paid weekly.
We also have a full review of Swagbucks here, including screenshots and what to expect when you join.
3. Inbox Dollars
Inbox Dollars is a rewards club that pays you in cash for completing a variety of online activities. This can include searching the internet, filling out surveys, printing off coupons, and shopping online.
The one thing I love about Inbox Dollars is it's simple: they will pay you for doing things you're already doing every day. You don't have to change your daily routine to make money.
To learn more about Inbox Dollars, visit our full review of Inbox Dollars here.
Other Great Surveys
I think you are going to love the first three, but the others are worth mentioning. Especially number 4: Nielsen BetaPanel. This is survey is newer to us, but it's right up there with Inbox Dollars, Swagbucks and Survejunkie.
4. Nielsen BetaPanel
Are you ready for an effortless way to get paid?
Nielsen BetaPanel is a little different than the Nielsen Ratings for television. Now, you earn rewards points by sharing your internet activity instead by installing their app.
You also have the option to partake in special surveys throughout the year.
Keep in mind, there are no guaranteed rewards with Nielsen Digital Voice. However, you are always eligible for the monthly $10,000 cash sweepstakes and can re-enter multiple times.
5. LifePoints
Now on both desktop and mobile, LifePoints lets you participate in
Surveys
Daily challenges
Quizzes
Personality tests
Your payment options include PayPal cash and gift card rewards and Life Points is only open to U.S. residents at least 14 years old.
Bonus: Look for "Boost" opportunities to earn bonus points. One easy bonus is completing the daily challenge for 30 days!
or
6. OneOpinion
OneOpinion allows adults and teens to participate in surveys and product testing opportunities. The rewards points you earn can be redeemed for PayPal cash or Visa debit cards. Membership is open to anybody at least 13 years old that lives in the U.S., Canada, or Western Europe.
7. Global Test Market
As its name implies, Global Test Market is a survey site open to citizens from over 40 countries. Most survey sites only accept members from North America and western Europe. If you don't live in these two regions, join Global Test Market.
GTM will ask your opinion on multiple topics about consumer brands, current events, and tourism.
You will earn points or sweepstakes entries for each completed survey for gift cards or PayPal cash.
8. National Consumer Panel
National Consumer Panel will actually pay you in the form of:
VISA Gift Cards
Amazon Gift Cards
iTunes Gift Cards
or even a Kindle Fire
With National Consumer Panel, you vote with your wallet.
NCP will either send you out a scanner or you can download their APP on your smartphone. With the app or scanner, you will scan the barcode of the items you purchase each week to earn points. In addition to scanning, they also have online surveys you can take to earn rewards as well.
You can earn bonus points by taking surveys, but sharing your recent purchases is the primary way to earn points. To earn a loyalty bonus, upload your purchases weekly.
9. Ipsos i-Say
Ipsos-iSay is one of the largest and well-knonw survey sites is Ipsos i-Say. You will earn points with every survey and can take part in their prize drawings as well.
Ipsos lets you exchange your points for gift cards or PayPal cash. You can begin exchanging points for gift cards with a $5 balance.
The Ipsos loyalty program pays you up to 600 bonus points every year! That's enough points to get an extra $5 gift card.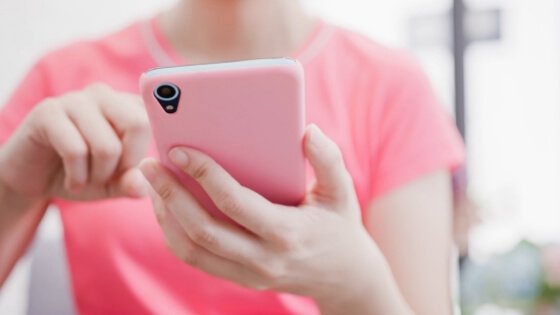 10. Opinion Outpost
Opinion Outpost will send you a quick little survey to learn more about you. Basically, they want to know what you like and/or dislike, so they only send you surveys that are relevant to you.
Once you're all set up, you will complete surveys and will receive CASH or Gift Cards to brands like Amazon and iTunes. You can also wait for surveys to come to you in your email. But if you're ready now, simply log in to Opinion Outpost when you have some free time and start making money.
Each completed survey also enters you in the quarterly $10,000 cash sweepstakes too. Completing more surveys means more entries!
Only open to people living inside the United States. And, you must be at least 18 years old to join.
11. SurveyVoices
SurveyVoices gives you the chance to take surveys for cash and earn a $300 signup bonus! To earn the bonus, you must complete several offers. After setting up your profile, SurveyVoices matches you with surveys from seven survey providers!
There's no limit to how many surveys you can take each day. If you're looking for only one survey site, SurveyVoices is a solid choice.
12. Pinecone Research
Pinecone Research is one of the most popular surveys among survey members. In addition, it is also one of the top-rated survey sites by the survey panel industry. Pinecone Research is a little more exclusive as well. The only get started is through an invitation from a Pinecone member or from a trusted website like this one.
Next, you will be sent unique and thought-provoking online surveys via email. Each survey takes 15-20 minutes to complete and you will earn 300 points, which is equivalent to $3.00 USD ($3.00 Canadian and £3 in the U.K.). You can cash out your points at any time.
You have the option of payment via:
Check in the mail
PayPal
Amazon gift cards
Merchant-specific gift cards (iTunes, Wal-Mart, and Starbucks to name a few).
Bonus: Often, Pinecone Research will send you a product to test and may let you keep it after your review!
13. Vindale Research
Take surveys, open sponsored email, watch videos, and look for rewards codes with Vindale Research. Earn extra cash by testing products and online services. All surveys pay cash that can be delivered via check or PayPal.
Vindale Research also pays you $5 for sharing your payment photo. This can be the easiest five bucks you earn for taking a picture!
You must be at least 18 years old and a resident of the U.S., Canada, Australia, or the United Kingdom.
14. SurveySavvy
SurveySavvy offers two different earning opportunities:
Online surveys
Behavioral research
When you connect their SavvyConnect behavioral research software, you earn $5 per month for each device. Even if you don't participate in surveys, you still money surfing the internet.
Of course, you earn the most by taking surveys and installing the SavvyConnect app.
You will receive payments by check to valid U.S. mailing addresses. You can request payment with a balance as small as $1.
15. Mobile Xpression
Another behavioral research company is Mobile Xpression. You get paid to share your internet activity and by taking surveys. Mobile Xpression pays you weekly for your effort.
Rewards points can be redeemed for cash, gift cards, merchandise, and weekly prize drawings.
You must own either an iOS smartphone or tablet and be at least 18 years old to join. Mobile Xpression is also available for Android.
16. Panda Research
Panda Research allows you to answer surveys and read emails to make money and pays up to $25 per task. You can also print coupons and discounts to save money. And, some partners give you free products too.
You might like Panda Research because they send payment by PayPal on the 1st and 15th. This is just like a real parti-time job! Only U.S. citizens are allowed to join.
17. PrizeRebel
PrizeRebel specializes in surveys, product offers and watching videos. Earn points for every completed survey that can be redeemed for cash in the form of Visa debit cards or PayPal. You can also redeem your points for 300+ gift cards, including a $2 Amazon gift card!
If you enjoy watching videos, PrizeRebel tends to pay better for videos than other online survey sites.
Loyal panelists also earn a monthly point boost and you can enjoy prize discounts too.
18. Toluna Quick Surveys
Toluna is another large survey site that doubles as a social media platform. When you're not taking surveys, you can interact with other Toluna members to earn more rewards points. Your rewards points can be redeemed for cash, gift cards, and merchandise.
Since Toluna partners with many major media companies, you will enjoy many survey opportunities. Look for sponsored surveys that pay more than the usual daily surveys.
Bonus: Another fun way to earn points is to test product samples. Toluna is well-known for offering food and makeup samples in exchange for your feedback.
19. American Consumer Opinion
American Consumer Opinion is the perfect option for casual survey seekers. You will only receive a few invitations each year, but you can also earn up to $50 per survey. And, you might be invited to test products that have higher payouts.
Rewards points can be redeemed for PayPal cash.
20. Surveys4Moms
For ladies only, Surveys4Moms features surveys that parents will enjoy. Surveys include answering questions about consumer products for the ladies and for mothers. Once your rewards balance reaches $20, you can request payment by PayPal.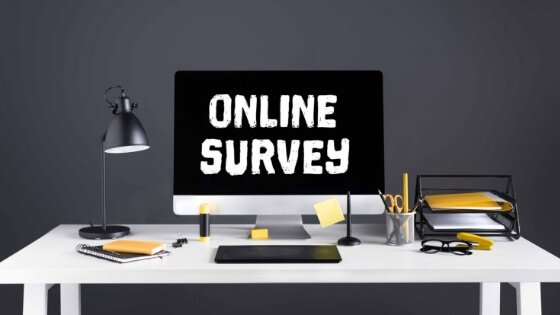 21. VIP Voice
With VIP Voice, you earn rewards points to enter auctions and sweepstakes to win. As you answer more surveys, you will qualify to enter more lucrative giveaways.
VIP Voice is a good option to diversify your potential rewards. You will find many unique sweepstakes other sites don't offer. But, you should use one of the other sites on this page to be your primary survey site.
22. Daily Goodie Box
What if you get free samples sent to your front door?
Daily Goodie Box sends you a box of full-size product samples that you get paid to review. You might receive food or beauty products based on your interest.
For example, if you're pursuing a healthy lifestyle, you might receive a box containing health items. These could be tea tree toothpaste, vegan mayo or even herbal tea. You can try new products and rediscover some old favorites.
Goodie boxes ship every month. You never have to pay shipping charges or provide your credit card number to get a box.
Although you won't get paid in cash or gift cards, you receive several dollars worth of samples. By bartering your opinion for goodies, these boxes can be worth more than some surveys.
23. Survey All Stars
Feel like an all-star with Survey All Stars when you take a survey with one of their partners. Survey All Stars partners with other survey networks to connect with multiple networks on one platform.
Depending on the survey partner payout method, you will either earn cash rewards or points. You can take as many surveys as you want each day.
24. CashCrate
CashCrate lets you earn rewards points for the following activities:
Online surveys
Product testing
Online shopping
Referring friends
You must be at least 13 years old to join and all rewards are paid by check on the 20th of each month.
Just for signing, you will earn $1 before you complete your first activity.
25. ClickPerks
ClickPerks is a flexible site to earn and redeem rewards points. You can earn points for online surveys, reading emails, shopping online, and performing web searches. Rewards points can be redeemed for cash, gift cards, and merchandise.
26. MySurvey
MySurvey lets you take online surveys and polls from your computer or mobile devices. You also earn points by sharing your daily routine in a weekly diary. A third way to earn points is by testing products.
Logging your daily routine is a unique feature most survey sites don't offer. Instead of sharing your day on social media, do it on MySurvey and get paid for living life!
Rewards points can be redeemed for gift cards or PayPal cash. Membership is open to U.S. residents at least 16 years old.
27. Opinion Bureau
Opinion Bureau pays you reward points to take surveys and answer opinion polls. Points can be redeemed for gift cards and PayPal cash when your balance reaches $10.
Membership is open to most countries.
28. YouGov
YouGov asks your opinion about consumer brands and current political events. There's also a community where you can interact with other members. You earn points answering daily survey invitations and polls to redeem points for cash and gift cards.
Membership is open to U.S. and Canadian residents. Teenagers can also join when they're at least 14 years old.
29. Mindswarms
Most people think you must start a YouTube channel to get paid for product review videos.
Mindswarms pays you $50 to answer seven questions in less than 10 minutes. All you need is a webcam or smartphone and a microphone to record your responses.
All payments are made via PayPal and membership is open to everybody in the world.
30. iPoll
iPoll pays you rewards points for answering surveys about products and services you use. You can exchange your rewards points for PayPal cash and gift cards like Amazon and iTunes.
Plus, you're entered into the $10,000 quarterly cash giveaway with each completed survey. You can answer surveys from your mobile device or computer.
Membership is open to most countries if you're at least 18 years old.
31. E-Poll
E-Poll Surveys is an exciting online survey site with exciting prize options. While many survey sites only offer a quarterly cash giveaway, E-Poll has a monthly $1,000 prize draw! And, 50 members can win $20.
They also have some exciting survey invites too as you can earn up to 1,000 points per survey. You also earn 100 points by joining E-Poll and completing your first survey.
E-Poll also offers video surveys you can take from your phone or computer.
32. TeensEyes
A survey site exclusively for U.S. teenagers between 13 to 18 years old, TeensEyes collects teens' opinions on consumer brands with a monthly survey. Teens can earn money by exchanging rewards points for cash or gift cards with annual earnings limit of $600.
33. KidzEyes
KidzEyes is one of the very few survey sites open to children. With their parents' permission, children ages six to twelve in the U.S. can take a monthly survey to earn rewards. You can request payment by PayPal or check when your balance reaches $10.
34. OpinionSquare
You will earn rewards points for each survey you complete on OpinionSquare to redeem for cash, gift cards, or prizes. All members are also eligible for the monthly $100,000 cash giveaway which is open to U.S. and Canadian residents.
35. Valued Opinions
Earn up to $5 per survey with Valued Opinions. Some of the rewards options include gift cards to Amazon, Macy's, and Target. Only U.S. residents can join and the minimum age to join is 13 years.
36. PanelPolls
The entire family can participate in paid surveys with PanelPolls! Rewards points can be redeemed for PayPal cash or gift cards. You might even be invited to a local in-person focus group for an even larger reward!
37. ClearVoice Surveys
Sharing your opinion on ClearVoice Surveys about products and services you use on a daily basis. Possible rewards include:
Amazon gift cards
Payoneer prepaid debit MasterCard
Dining Dough gift cards
Membership is open to U.S., U.K., and Canadian members once you earn $10 in rewards.
38. Crowdology
Crowdology is a growing survey site. Most surveys take between five and ten minutes to complete. Your two rewards options are:
PayPal cash with an $8 rewards balance
Amazon gift cards with a $10 minimum balance
Crowdology is for for U.S. residents at least 18 years old.
39. Google Opinion Rewards
What can be cooler than taking surveys for Google?
Google Opinions Rewards are Surveys might ask your opinion about Google marketing campaigns, consumer brands, and even location-based merchant surveys.
For your effort, you will earn Google Play store credits that you will exchange for things like books, movies, music and Android devices.
You can also learn 20 more ways to earn free Google Play credits here.
40. MTurk
Besides being the largest online store, Amazon also runs the MTurk. You earn points that can be redeemed for Amazon credit or cash. Most of these surveys are research studies which are different than the consumer opinion surveys you may be used to.
In addition to surveys, you also get paid to complete online micro-tasks. These could look like data entry, transcribing audio, and performing web research. Each task only takes a few minutes to complete. If you enjoy a challenge, some tasks pay a speed bonus.
41. Consumer Opinion Institute
Influence future products and services with Consumer Opinion Institute. You will receive up to two surveys by mail and one online survey invitation each month. The surveys will take up to 20 minutes to complete and depending on the survey, you will either earn cash or prizes.
42. MindField Online
MindField Online will invite you to participate in opinion surveys and focus groups. Some of the potential rewards include PayPal cash and Amazon gift cards. You must be at least 15 years old to join and live in the U.S.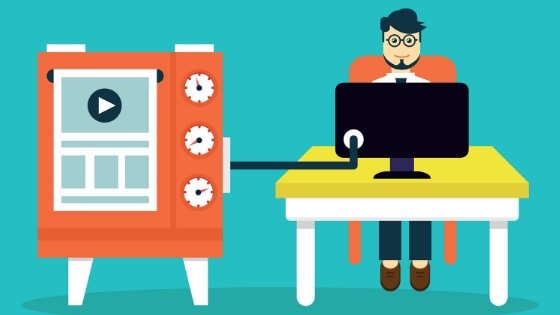 43. UserTesting
UserTesting allows you to get paid to test and offer your opinion by testing apps and websites. They will pay you $10 for 20-minutes you spend completing a series of tasks and verbally express your opinion.
To become a tester, you must be at least 18 years old and must have access to any of the following:
PC
Mac
Apple iPhone
Apple iPad
Android phone
Android tablet
You must also have a webcam and microphone to record audio and video.
44. LatinoEyes
LatinoEyes is for U.S. Latinos can take surveys that want to hear the Latino voice. You can expect one or two surveys each month and will be paid via check when your balance reaches $15.
45. Mobee
Mobee pays you to mystery shop with their smartphone app. Find a local mission once you walk into a participating store and answer between five and ten questions about your experience.
Most Mobee missions will take only five minutes to complete and you will receive gift cards for your effort.
46. TestSpin
Earn Amazon gift cards by taking paid surveys and testing various products, apps, and websites with TestSpin. You must be at least 13 years old to register. For tax purposes, you can only earn up to $600 in rewards each year.
47. Surveys On The Go
Surveys On The Go is an app-based survey site to take surveys with your smartphone. You will receive a notification when a new survey arrives and you will be paid via PayPal. Any U.S. resident at least 16 years old can join.
48. Medical Advisory Board
Calling all medical professionals! Medical Advisory Board is looking for healthcare professionals from all over the world to give their opinion to help shape the medical industry. You will earn points with each activity and can cash them out for PayPal cash.
49. CVS Pharmacy Advisor Panel
CVS customers will receive a few survey invitations from CVS Pharmacy Advisor Panel each year about their CVS shopping experiences. Your opinion will can influence their products, services, and philanthropy. In exchange for your time, you will earn ExtraCare savings and prizes.
Frequently Asked Questions
You probably had a few questions as you were reading through the 50 survey sites above. Here are your answers to the most commonly asked questions about surveys.
How To Free Earn Gift Cards?
You will normally earn points which you will later redeem for cash via PayPal or e-gift cards. Some of the gift card retailers are Amazon, Wal-Mart, iTunes, and Starbucks. In my experience, you will get paid the quickest by setting up your PayPal account with the survey site you're using.
How Long Does a Survey Take?
On average you can expect to spend 10-15 mins per survey.
What Kind of Surveys Will I Fill Out?
Once you sign up, you will answer a few questions so you only receive surveys that will most likely interest you.
How Often Will I Receive Surveys?
This depends on how often you fill them out. If you are someone who fills out every single one you receive, then you can expect to receive up to 3 per day. If you are someone who is hit or miss, you will only receive periodic survey requests. The more surveys you complete, the more money you will earn.
I Need to Make Extra Money, What Do You Recommend?
If you are looking to hustle right now to make some extra cash, I would sign up for several of them. They are all free to join and you can opt out at any time. The good news is you will also have the chances to earn money from home during the time you would otherwise be wasting.
Summary
If it's extra cash this month for a date night, a tank of gas, or a fun night out, surveys are great! You can also use the extra cash to throw at debt or save for whatever! Like we said earlier, you won't get rich taking surveys. But, you may as well earn a little income in your spare time, right?