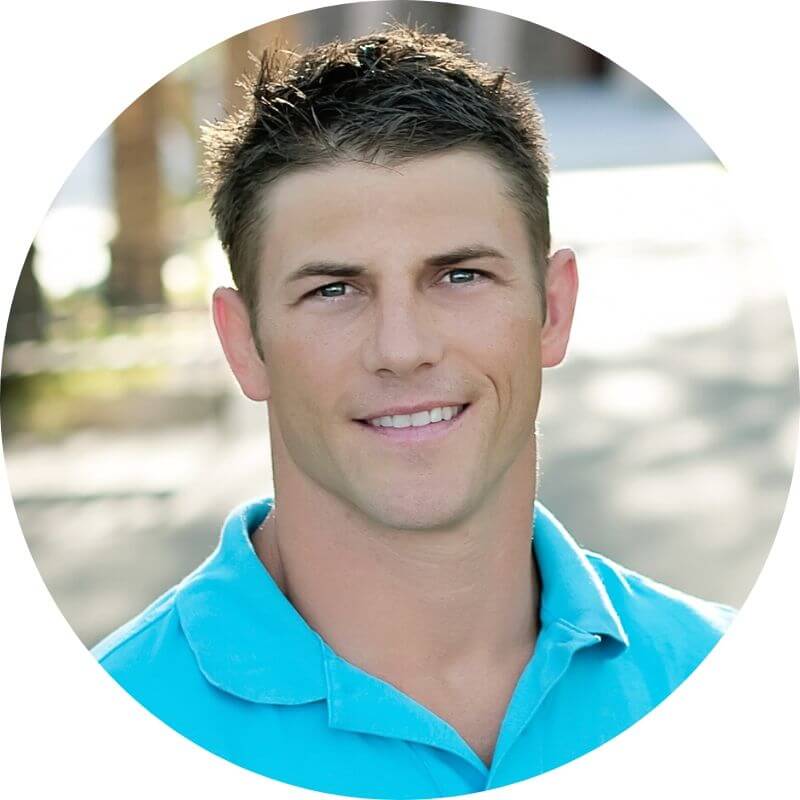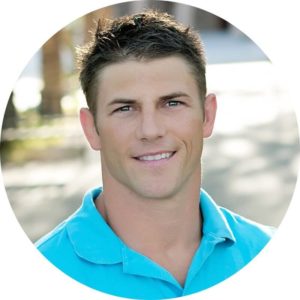 Hey there! I'm Chris Petrie, but I'm know by most as "Peach" (Petrie = Peetree = Peach).
I am a personal finance expert and I help everyday people remove the stress and fear of money by showing them how to save more, make more, and keep more of their money.
My Story
Honestly, I never had a desire to become a personal finance expert. I mean, has anyone ever said as a child that they were going to grow up and become a personal finance expert?
My passion for personal finance came after I fell flat on my face when it comes to managing money.
In 2008, my wife and I were married and we both had great jobs. I was a full-time firefighter and my wife Andrea was actually a television news anchor in Phoenix, Arizona. Together we both had a really great income and life seemed pretty simple.
Since we made good money we figured we would spend good money too.
After three years of buying new cars, taking lavish vacations, wearing name-brand everything, racking up debt on credit cards and making minimum payments on the student loan — we hit rock bottom.
On February 23rd, 2011 we went completely broke. We had been living paycheck to paycheck, we didn't have any cash set aside, we had maxed out credit cards and we were facing $52,000 in consumer debt alone.
The good news about hitting rock bottom is the only place you have to go is up. We created a budget and stuck to it, cut our lifestyle way back, and paid off $52,000 in 7 months. And when you pay off that amount of debt in such a short amount of time — people notice.
The Beginning of Money Peach
Friends of ours were struggling with managing their money and they had reached out for help. We had them over for dinner and although I didn't realize it at the time — this was my first financial coaching session.
Soon the word spread and I was showing more and more people how to live on a budget. This transitioned into hosting in-person classes at my local Crossfit gym in 2014. One of the people in the class at the Crossfit gym suggested I start a blog and a few months later Money Peach was launched on March 24th, 2015. You can still read the very first post on the blog here.
Money Peach Today
Since 2015 I have had the privilege of growing my passion for personal finance through blogging, podcasting, online education and group coaching. What started out as one post has grown into something I could never have imagined. I have written articles for many large publications including becoming a contributor for the Acorns Grow Magazine.
I have also been featured in publications including:
My favorite project right now is inside our flagship program Smart Money Academy - a live coaching program where students meet with me twice a week for five weeks to learn how to create a cash flow plan (budget), save more money, and pay off debt quickly.
Personal Life
I live in Phoenix, Arizona with my wife Andrea and two children, Carter (9) and Caylee (7). I am still a full-time firefighter while also running Money Peach full-time. When I am not on the fire truck or on my laptop, you will find me at the Crossfit gym or at one of the kids' sports events.

How You Can Work With Me
1. Visit the blog. Right now there are over 300 posts on the Money Peach blog. If you need help finding anything, you can also search in the box at the bottom of the page
2. Listen to the Podcast. There are currently over 100 episodes on the Money Peach Podcast. You can visit the podcast page below or search "Money Peach" anywhere you listen to your podcast.
3. Jump on our email list. Each week I send out one of my best pieces of take-action advice for your money. You will only get one email a week, you can unsubscribe if you don't like what I send you (but you will love it) and I do host free live training webinars to only those who are on the email list.
The ONE Email Per Week You Will Actually Love
4. Follow me on social: I am most active on the Money Peach Facebook Page with weekly Live events and also have a lot of fun on Instagram. You can also follow on Twitter as well but only for updates to the blog and podcast.
5. Enroll in Smart Money Academy. This is my live coaching program. If you need real help handling the money and want to meet with someone live via 5 weeks of Zoom Calls, then I would highly recommend looking into Smart Money Academy.
6. Book me as a Speaker. I have given presentations to small businesses, moms groups, high school students, and spoke at conferences on all different topics related to personal finance. I am mostly booked to speak on the topics of creating a budget, paying off debt, student loans, and basic investment principles. For more information and rates, you can contact me below.
7. Partner with me. I love partnering with different businesses and brands to further reach more people to help people handle their money. If you would like more information on partnering or partnering with me as your brand ambassador, you can contact me below for more information.
Want to Work With Me?
Simply fill out the form below and I will get back with you.