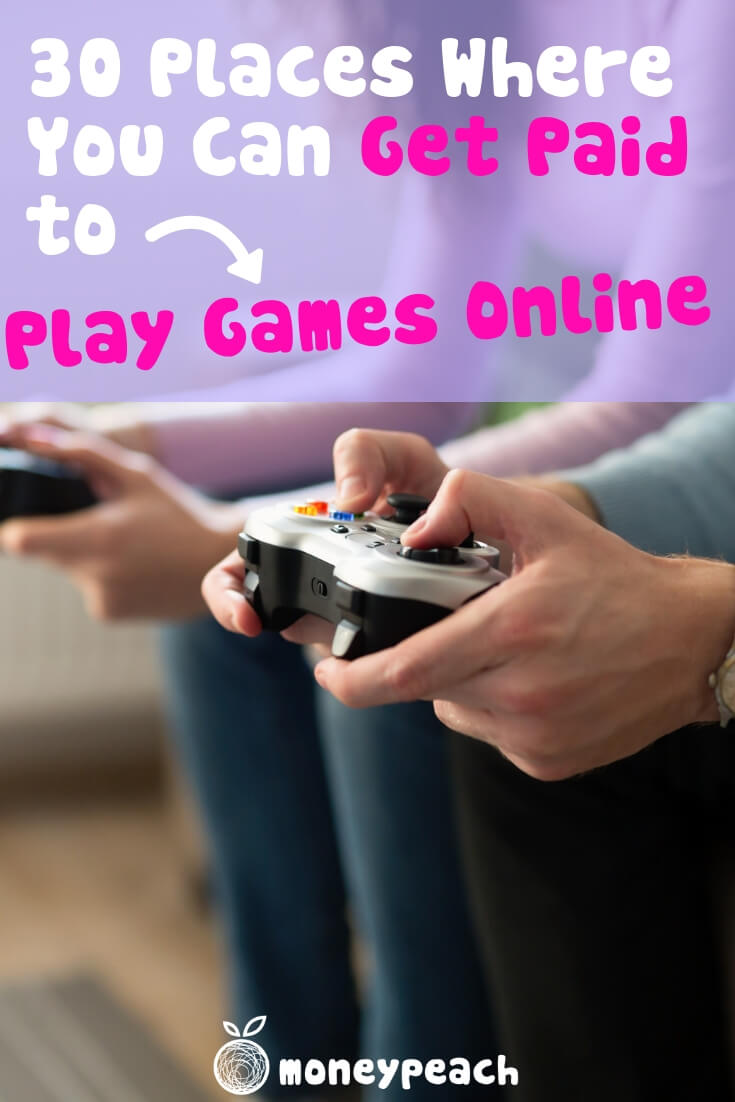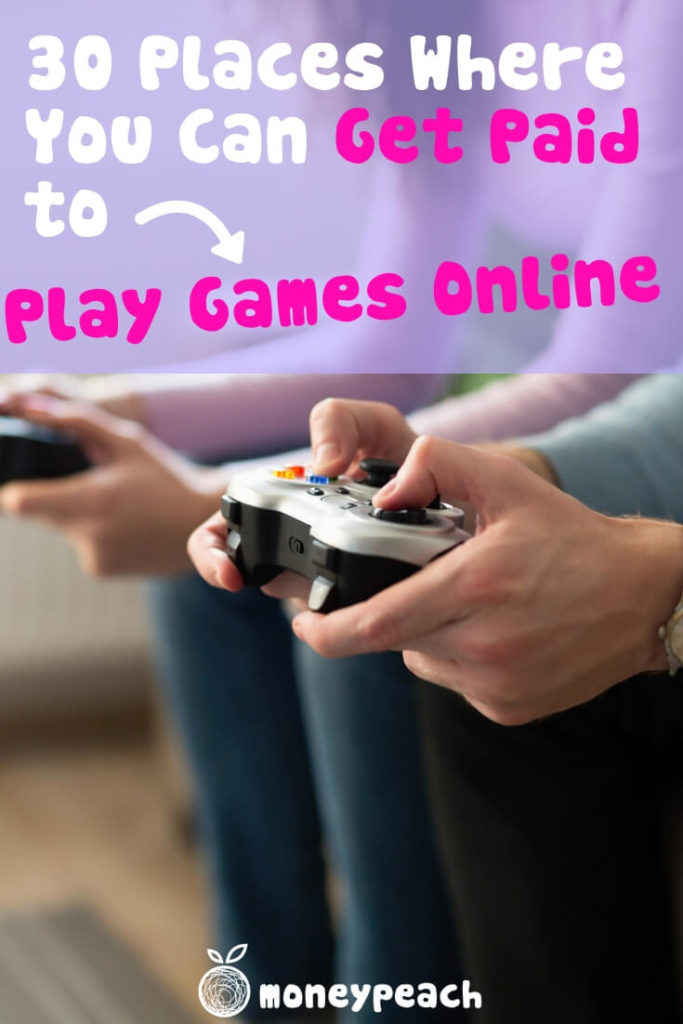 Yes, it's true; you can get paid to play games. Now, we're not talking primarily about the kinds of games you play on your Xbox or PS4. Yes, there is a market for that as well – we'll share about that later.
But first, let's discuss the companies that will actually pay you to play games.
It's important to keep in mind that you won't get rich or make a living playing games. However, it's still really cool to know you can earn some walking-around-money by playing games.
There are many game sites out there, so we have done the research for you. Here is our list of our favorite sites where you can get paid to play games.
Some of these are actual games while others are apps where you can earn free credits to Google Play or other ways to redeem points or credits for cash.
Below are our top picks for earning extra money while playing games online or on your mobile device.
Earn Money by Playing Games on Rewards Sites
There are several websites that will pay you with reward points for playing games on their site. You can convert these rewards points into cash via PayPal gift cards or other types of gift cards.
Here are some of the more popular rewards sites that will pay you for playing games.
1. Swagbucks
Swagbucks is another popular online site that will allow you to earn credits for playing games. You can also transfer those credits to your PayPal account or into gift cards.
The Swagbucks website states that it's paid out over $250 million in rewards so far to members, so you know it's not a scam.
In fact, the website says it gives out over 7,000 gift cards every single day. That's a lot of money.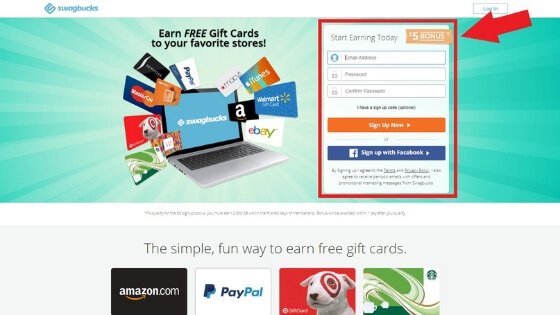 As with Inbox Dollars, Swagbucks has some free games that allow you to earn reward credits to play. They also have paid games that give you credits as you spend money to pay those games.
If you want to earn credits that you can redeem for cash with Swagbucks, you simply need to become a member. The good news is being a member is absolutely free!
You can also earn money with Swagbucks doing other unique things. These include, but not limited to taking surveys, shopping online, watching videos, searching the Web, etc.
After you earn enough points, you can trade redeem those points for cash or for one of several gift card options, such as Amazon, Walmart, Target or Starbucks.
2. Inbox Dollars
You may have heard of Inbox Dollars as one of the most well-known sites to take surveys and get paid.
However, you can also sign up for a free account to start earning money playing games as well!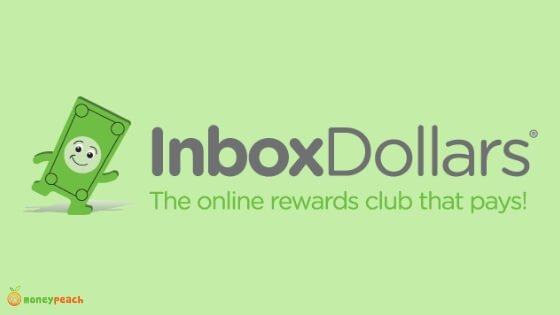 Here's how it works.
After you sign up for your free account, you'll have the option to play free games and earn cash. Keep in mind, you will have to finish each game and receive a score in order to be eligible for a credit. Any game you close out before finishing and receive a score will not receive credits. Once you earn your credits, you can then be transfer them into cash and sent to your PayPal account.
However, you can also earn money with Inbox Dollars if you play games that cost money. The credits you earn by playing these games through Inbox Dollars can help offset some of your game playing expenses.
These paid games will earn you rewards when you purchase various game related accessories and such.
It's important to note that with this site you must login to your Inbox Dollars to start. One you login and access the games through Inbox Dollars, you can start receiving your credits and rewards.
Also, the site says that if you use an adblocker to block ads, it may affect your eligibility to receive credits as well.
Bonus: Inbox Dollars also pays you to do other activities through their website, such as redeeming coupons, shopping online, taking surveys or searching the Internet, and you can win gift cards by entering sweepstakes too.
3. Mistplay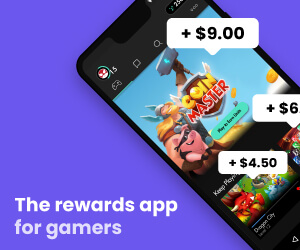 Mistplay is an app for both Anroid and iOs which also pays you to play games to earn money. App developers need to get a sample of users to test their games out, so Mistplay is the app that connects app developers and users like yourself. For testing out their games on you mobile device, Mistplay will pay in return via credits. Credits can then be redeemed for the following:
Amazon gift cards
Google Play credits,
Facebook gift cards
Xbox gift cards
PlayStation gift cards
GameStop gift cards
Rixty gift cards
VISA gift cards
4. Cash Crate
Cash Crate is another website that will pay you to play games. Their website says they have over 7 million members from all over the world. It also says they send out thousands of dollars in payments every single month.
Cash Crate pays out the following month. This simply means when you earn money in June, you will receive the payout in July. Also, you must have an account balance of $20 minimum to receive payment.
This site will also pay you for other activities such as taking surveys, watching videos, completing offers from other companies, shopping, and social activities such as winning contests.
You can also earn money through Cash Crate by referring other members. Their website will tell you more about how earning cash via referrals works.
As with Inbox Dollars and Swagbucks, it's free for you to join Cash Crate and start earning money through playing games or other tasks.
5. Quick Rewards Network
Quick Rewards Network gives out rewards for activities such as playing games, watching videos, taking surveys, shopping, completing offers and more.
One of the cool things about this site is that the minimum balance you need to have in your Quick Rewards account in order to cash out is only one cent if you choose to receive your cash via PayPal.
Other rewards sites usually require a minimum cash accrual of at least $5 in order to cash out. You can also choose to use your rewards points to get a gift card to various stores and restaurants, however the minimum to cash out in order to get a gift card is $5.
6. Paid Game Player
Like the other sites mentioned in this section, Paid Game Player pays you for completing various activities, such as playing games, completing surveys, trying new products, referring friends and more.
This site has two membership options: the Free membership and the Premium membership. The Free membership is, well, free, and gives you access to over 500 games and allows you to earn points which can be redeemed for participation in daily, weekly and monthly drawings.
You can also compete in tournaments with the Free membership. The Premium membership offers all of the benefits of the Free membership, plus it gives you access to more games, a 1,000 point sign-up bonus and a 2x point multiplier.
Note: The Premium membership does cost $4.99 per month.
Earn Money by Playing Games Directly on Game Sites
Whereas sites like Inbox Dollars, Swagbucks and Cash Crate will pay you money only if you play games you access while logged into their websites, some gaming companies will pay you if you play games by going directly to their sites.
Here are some of the more well-known sites that will pay you to play games you access directly through their sites.
7. World Winner
World Winner pays out money to those playing in tournaments for a variety of games. You can play games and not earn any money, but if you want to compete in tournaments you can earn some cash.
Tournaments are set up by World Winner with opponents who have similar skill levels as you, so you don't need to worry about getting your tail handed to you, however you will have to work hard to win as your opponent will likely be interested in winning as well.
World Winner has what's called a Fair Matching System, which takes into account a number of factors including your skill level and game history in order to help choose opponents that are of a similar skill level.
This site has a ton of games to choose from, such as popular games like Angry Birds, Bejeweled 2, Solitaire, Cubis and others.
Note: Game choices can change over time.
8. PCH Games
PCH games is owned by Publishers Clearing House; you know, those people who knock on doors giving away big cash prizes such as $5,000 per week?
PCH awards tokens for playing games. Those tokens can then be used to enter sweepstakes to earn cash and prizes. You can also use tokens to purchase prizes outright.
In order to find out exactly what types of prizes you can win, you need to sign up for a free account.
It doesn't cost any actual cash to enter sweepstakes, and your tokens never expire so you'll still have the tokens you earn even if you take a break from gaming at PCH.
9. Bingo Zone
Bingo Zone is one of the game sites that allow you to play for free. Simply register and start playing; that's it!
There are Bingo rounds starting continuously on this site, and prizes start at $1 and keep on increasing until there's a winner.
If you like Bingo you can play Bingo Zone right from the comfort of your own home without having to get dressed and go out. Great for those times when you've got little to do or weather or other issues prevent you from playing Bingo at a hall or other venue.
10. App Cent
App Cent lets you play games for free as well. With App Cent you download free apps from the App Cent sponsors, and you earn real coins to do so.
Each app you download has a different payout, but you do get paid to download them and the coins can accumulate quickly depending on which apps you choose to get.
From there, you can take your earned coins and use them to purchase paid apps from sites like the Google Play Store or to get gift cards to stores such as Starbucks or Amazon.
Or, you can take the coins and have them transferred into a PayPal deposit or even a Visa gift card.
In a nutshell, you play games with App Cent's money, and then use your earnings to get cash, to buy paid apps or to get free gift cards to stores you love.
11. Clip2Play
Clip2Play has dozens of different games on its site, from action to adventure, puzzles, sports, strategy, driving and more.
Many of the games have tournaments you can enter, and if you win the tournament you can earn some cash prizes. You can register for free and the site pays out cash prizes every day.
You can also earn points by referring others to sign up on the site. As you accumulate points for referring others to the site, those points can be transferred into a cash payment.
12. Corporation Master
Corporation Master is a game site that can help you test your business and managerial skills. It's free to register and play, and all of the currency you earn in this game can be converted into free money.
You can earn points by going to work every day, by becoming a manager or investor, by starting your own company, or by entering the Arena, where you challenge opponents in order to receive bonuses.
This is a somewhat intense strategy game, and not like some of the other games we talk about here that you might find more relaxing.
Also, you do have the option to spend money to invest in companies, etc., but it's not required to spend money in order to play the game.
13. Bingo For Money
Bingo For Money is an online gaming site, however you do have to pay to play. They give out cash prizes both small and large. And by large, I mean thousands of dollars. The site also has a free "practice" bingo game.
The site also has various promotions running at any given time. When I checked promotions as of this writing, they were giving away a 250% bonus if you deposited up to $100 into your play account, and a 400% bonus if you deposited $100 or more into your play account.
It's important to note there are no guarantees with this and other pay-to-play games. Please understand you can still lose money. Although individual plays can be cheap, that money can add up over time.
14. Free Slots 4 U
Free Slots 4 U has over 85 free games to play as of this writing, and as you play those free slots you can win real money.
They offer weekly giveaways, monthly play and win slots competitions, monthly Facebook share and win prize draws, sponsored tournaments and more.
Signing up is optional, but it's free to join and joining will allow you to participate in all of the slots and to have your scores saved on their leaderboards.
There's more information on the website about how this site works and what types of games they offer. There are also slot articles that can help answer questions about individual games, game payout rates and more.
15. Givling
Givling is a game site that works differently than many others. The tagline on the site is "End student loan debt by playing a free game."
Here's how it works: Givling players win daily cash prizes by crowdfunding the payoff of someone else's student loan, or a large payment on someone's mortgage.
Your first two plays every day (technically every 24 hours) are free. After that you'll pay 50 cents per round to play.
Winners of student loan payments ($50,000) or mortgage payments ($25,000) are selected randomly and in other ways as well.
Although Givling is a for-profit company, they do give away 90% of all funds raised, according to their website!
It's nice to know you can play games, do good, and potentially earn money in the process as well.
16. Slingo
Slingo has free games to play where you can win cash prizes and earn points. It's free to register and join as well.
You can play games on your own or join tournaments to win cash prizes. There are dozens of games to choose from, and there are certain times of the day when you can win double the coins as well.
17. Dollar Candy
Dollar Candy allows you to play games and earn real cash. Most of the games are quick, 60 second puzzle games. You can earn up to $300 per game, and game entry fees start at as little as $0.09.
You get to choose the prize payouts for the games you play, based on your entry fee and level. The higher the fee, the higher the prizes, kind of like you'll get a bigger payout if you play quarter slots as opposed to nickel slots at the casino.
Also, the site says that casual, more relaxing games have smaller prizes that are spread out among many winners, and that the more intense games have larger prizes that are spread out among fewer winners.
For instance, in the casual games 3 out of every 4 players are winners, but the payouts are low; usually under a dollar.
18. Game Loot Network
Game Loot Network allows you to win prizes primarily by participating in tournaments. They will pay you in cryptocurrency, gaming gear, or win bigger prizes in high stakes competitions (open to all, not just for professional players).
19. Cash Dazzle
Cash Dazzle offers free games where you can win tokens to play other games that give away cash prizes. The site says they pay out $1,000 in cash prizes on an average day.
When you first sign up, just for the first five days you can get free tokens by viewing ads from their sponsors. After that you do have the opportunity to earn more free tokens by viewing ads from sponsors.
There's no limit to the number of offers you can participate in, and each offer will get you more free tokens to play games with. And the more games you play, the more chances you have to win the cash prizes.
20. Lala Loot
It's free to join and sign up at Lala Loot. They offer you free games to play where you can earn tokens to play other games that pay out cash prizes.
The games at Lala Loot are casual games – nothing intense here. As with Cash Dazzle, you can also view offers from sponsors in order to win more tokens to play cash giveaway games for free.
Lala Loot also gives out hundreds and thousands in cash prizes every day, and their games are generally casual and easy to play.
21. Gamesville
With Gamesville you can play free games and still win prizes. You technically win rewards in the games, but the rewards can then be used to enter prize drawings.
You can win rewards (called GV Rewards) by playing in free tournaments, or you can win by playing individually in a race against the clock.
This site has games such as Bingo, Solitaire, Quick Draw Poker, and many more casual games for you to choose from.
22. Exodus 3000
Exodus 3000 is a well-known strategy/role-playing game where you connect with others and play a game that has a Dungeons and Dragons feel to it, according to their website.
The theme behind the game is set 1,000 years into the future, after Earth has been deemed uninhabitable due to a catastrophic event. Your job as a player is to help build a new life on Mars and create a homestead there.
The game rewards you with Mars Dollars (MD for short) that lets you purchase upgrades and other things. You can also convert Mars Dollars into cash.
In fact, these guys have paid out over $65,000 in cash since 2006. The game is also known for its community base, chat room and forum and can be a great place to meet other gamers.
23. Play and Win
Play and Win is a game site from the U.K. and has a variety of games you can play to earn points. Most of the games offered here are pretty casual, which is nice; games such as Bingo, puzzle games, matching games, etc.
You can use the points you earn one of two ways: you can use them to enter drawings and sweepstakes, or you can receive cash for them via PayPal.
Note: You do NOT need to live in the U.K. to earn money from Play and Win.
24. GSN Games
GSN Games has casino games, game show games and more to choose from. It's free to register for a GSN Games account, and as of this writing they'll give you 12,500 tokens as a welcome bonus just for registering.
You can also get additional tokens, either by purchasing them, by visiting the site on consecutive days, by watching GSN sponsored advertisements, by completing promotional offers and more.
There is also have the opportunity earn rewards points directly through GSN. Rewards points will be earned by creating an account, updating your profile, participating in promotional offers, playing cash tournaments and referring friends to GSN.
Note: You can use your rewards points within the site, or you can be use them to purchase things such as Amazon gift certificates or Visa gift certificates.
25. Pogo
With Pogo Games you can play for free or join Club Pogo for added benefits. Joining Club Pogo gives you access to more games (over 1,000 instead of over 100), premium games and special discounts.
This site also gives out daily rewards, both to free members and to club members. There are daily drawings for rewards cards and other prizes as well. You can also win prizes by playing Jackpot Spinner games.
Pogo Games offers tournaments as well, but tournaments require you to be a member of Club Pogo to join. Club Pogo runs about $7 a month per membership as of this writing.
26. XY Gaming
XY Gaming, according to its website, offers free entry for cash prize tournaments. Along with cash prizes for tournaments they also give away free coins and other daily giveaway prizes such as games, gaming consoles, etc.
You can also spend the coins you earn in their marketplace
27. Second Life
Second Life allows you to earn real cash by creating a fictional business on their website. They have a variety of virtual businesses to choose from, including real estate, education, and other businesses such as retail stores.
You can also earn money by getting a job working for someone else on the site.
Then, you can convert these fictitious dollars you earn on Second Life (called Linden Dollars) into actual real-life cash.
Other Ways to Make Money Playing Games
Yes, you can definitely make money playing games, but there are also many other ways to increase how much you can earn by becoming a resource for other gamers, a game tester, or other possible niches inside the gaming world.
Here are a few of the most common and most lucrative ways to increase your hourly rate when you are getting paid to play games.
28. Make Money Sharing Your Gaming Skills on YouTube
I've got a daughter who is a big fan of Skyrim and Overwatch, and in order to learn how to be a better player she watches YouTube videos that other players make that teach people how the game works or how to get better at playing a game.
With YouTube you'll only get a few cents per view if you set up your account to earn money, however as the views add up you can really earn some decent money if you get popular.
Some people post videos only for the purpose of sharing their play time. Others post instructional videos about how to advance levels or overcome common obstacles.
If this type of work appeals to you, you can earn money by sharing your game playing experiences on YouTube or similar sites.
29. Make Money Owning a Gaming Server
It's not too hard to set up a gaming server for games that could allow you to make money. My daughter set up a Minecraft gaming server for the purposes of making a group that would encompass only the kids she knows, for security sake.
Although she doesn't charge the members of her server, you could set up a gaming server for a particular game and charge a small monthly or annual fee for each member that could help pay for any gaming server costs and put a bit of additional cash in your pocket as well.
Before you set up a gaming server for profit, make sure to read the game's regulations page to ensure you're following the rules of the game about charging others to play, making modifications, etc.
30. Make Money Selling Your Gaming Information
It may surprise you at the number of people who would love to buy your gaming information. Sites such as Player Up and Player Auctions help people sell gaming account information in a player-to-player atmosphere.
eBay gets in on the fun too, and you can sell game account information there as well. People sell their game accounts for hundreds and even thousands of dollars in some cases.
Obviously, how much you can sell your game account information for varies based on what types of games you have, how much information or games exist on the account, the current market value of each of those games and so on.
Mostly, people who buy game accounts from others are looking for accounts that will offer them a great value.
31. Make Money Finding Work at Gaming Jobs Online
Gaming Jobs Online has dubbed itself the "Number One Gaming Jobs Website since 2008". You can get paid to play games through this site in a number of ways.
Testing new and unreleased games
Testing gaming products such as consoles, headsets, etc.
Participating in gaming conventions and potentially earn money at them by selling products, etc.
Selling the games you test after you're allowed to keep them.
According to the website, the gaming industry is a 50 billion dollar industry. Yes, you read that right; fifty billion dollars.
32. Make Money Becoming a Game Tester
There are also jobs that are specifically targeted to game testers, and they can pay a decent amount of cash.
As I browsed through Monster.com and other job sites, I found dozens of job openings at private companies for game testers.
The jobs that I saw paid anywhere from $30k a year up to $90k per year. I know it seems like that's a lot of money to make for testing games, but the gaming industry is still paying it. The reason for this is the gaming industry is very lucrative and there is lots of money up for grabs. This a good thing for games like you.
To find jobs in the game testing industry, simply google "game tester jobs" or look on individual job sites such as Monster, Indeed or other sites.
33. Make Money by Creating a Gaming Blog
Done right, starting a blog can indeed make money. Although blogging is not a way to start generating income right away, it is a great way over time. In fact, there are many bloggers making tens of thousands of dollars every month from just their blogs alone!
With that said, if you have a particular game or games that you're good at, or if you just want to write about different games and how to play them, what they're about, etc., you could create a gaming blog and make money playing games that way.
By sharing your experiences as a gamer, and giving other people information about various games, what they entail, how to get better at them and how to overcome obstacles, you could create a formidable income source.
Note: Learning how to create a blog, learning to publish enticing content and marketing a blog all take time.
Pro Tips For Visiting Sites Pay You for Playing Games
With all of the options for playing games online, there are some things you should know. First, read the fine print on the sites you visit before you sign up.
Know exactly what the rules and regulations are for each site. This way you will if you will need upfront money to you to play or compete in tournaments, etc.
Beware of Gaming Addictions
It's important to beware of gaming addictions. Yes, it can happen, especially where there is money to be won or earned. Keep note of the time you're spending on games and reconsider if you're finding that playing games is interfering in personal relationships or with work or other responsibilities.
Keeping an Eye On Your Budget
When it comes to games and tournaments where you have to pay to participate, keep an eye on your budget. It may be a good idea to decide beforehand how much you are going to spend on games if you decide to play the ones that cost to participate.
That way you can be sure your gaming expenditures don't interfere with the budgeted money you've targeted for bills and other necessities. Stick to your budgeted amount and only continue playing if you're using cash you've earned from playing the games themselves.
Summary
As you can see, there are many ways to get paid for playing games. It will all depend on your gaming skill level, the amount of time you have available, and your interest level. The good news is you can find a lot of different options to make money while playing games.
Playing games and getting paid to do so can be a nice way to earn a little bit of extra cash to play with. While very few people ever make a serious living at playing games or get rich by playing games, many make a bit of extra cash on a regular basis by doing so.
Just make sure you're disciplining yourself and keeping track of your earnings vs. your financial output each money so you can make sure your game playing activities are not hindering your financial stability.
Have you ever made money playing games? If so, how? If not, which of these ways to earn money playing games appeals to you most?
---