If you're interested in making money online, you may have heard of InboxDollars. Inbox Dollars is a GPT (get-paid-to) site that will pay you for online tasks.
Of course, if you go on the InboxDollars website they'll tell you it's fabulous. But is it really a legit way to earn money? Or is InboxDollars a scam?
In this review, we'll discuss the true pros and cons of using their platform. By the end of the post, you'll know whether it's worth your time or not.
Some GPT sites can earn you some decent cash. Others, not so much. Where does InboxDollars fall? Let's find out.
Note: Before starting this post, I made sure to test out the site. This way, you can get actual feedback from someone who actually has tried it.
Inbox Dollars Review 2020: Get Paid for Sharing Your Opinion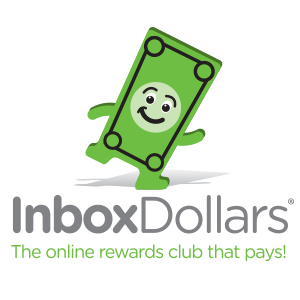 Name: Inbox Dollars
Description: InboxDollars is an online rewards club that pays members cash for taking surveys, watching videos, reading emails, shopping online and more. Since 2000, they have paid out over $59 million to their members.
Getting Started

Earning Potential

Sign Up Bonus

Quality of Tasks Assigned by Inbox Dollars
Summary
Breakdown of Inbox Dollars
Pros
$5 bonus signup incentive
Multiple ways to earn
Reputable (since 2000)
Free to sign up
Cons
Payment threshold is $30
Up to 2 weeks to get paid
How Can You Make Money with InboxDollars?
As I mentioned, InboxDollars is a GPT site. This simply means they will pay you to complete certain tasks. Let me transparent; it's tough to make a serious amount of cash with this or any GPT site. Instead, you should look at Inbox Dollars as a way to make extra cash.
However, you do also get paid for a lot of different tasks and the amount you get paid varies. Some activities pay a decent amount. Some pay so little they're really not worth doing.
On the other hand, some activities take only a few seconds, which then justifies the low pay. As you review sites like these, it's always a smart idea to determine how payment translates to a per-hour wage.
For instance, let's say you get paid $3 to take a survey and it takes you 15 minutes to complete the survey. Therefore, your per-hour wage is $12.
That's not bad money for working from home on your phone or device. However, let's say that 15 minute survey paid you $1. Your per-hour wage is only $4.
Is that worth your time? You'll have to answer that question for yourself. However, I know of other side hustles that pay a lot more than $4 an hour.
Keep the per-hour wage in mind as we discuss which activities you can get paid for with InboxDollars. These are some of the activities they'll pay you to do.
1. Get Money for Signing On
One thing you'll notice about InboxDollars is that it's free to join. In addition to that, they'll pay you a $5 sign-on bonus!
Not a bad deal just for signing up for a free program, right?
2. Make Money Taking Surveys
Most GPT sites will pay you to take surveys. InboxDollars is no exception.
Companies love getting the opinions of consumers. It helps them modify their products and services in a way that's more enticing to consumers.
InboxDollars also states they pay between between $0.25 and up to $4 – $5 for each survey. In my experiences I found that most of the surveys paid under $1.
And they took a long time to complete. My per-hour wage wasn't very good on the surveys. This may be because I'm very slow at completing surveys, and you may be much faster. The faster you are at taking surveys, the higher your per-hour wage.
Another thing I noticed with the surveys is that I wouldn't qualify for all of them. Oftentimes, I'd get a few questions in and then learn I didn't qualify.
3. Make Money Watching Videos
InboxDollars will pay you to watch videos too. These videos range, but I was able to watch a cooking segment and a small clip of a new show.
One thing I remember is the pay is a little low for watching videos. You'll only get a few cents for each video you watch till the end.
However, if you like watching TV a lot you might not mind that. Just know that the videos you watch aren't typically mainstream shows.
4. Make Money Opening Emails
So, the main way you make money with InboxDollars is by taking advantage of deals. Those deals come to you a lot of times via your email.
Every time you open an email from InboxDollars they'll pay you a few cents. They'll pay you even if you don't take advantage of the deal.
It may or may not be worth it to you to clog up your email inbox. If it's not, you have the option to unsubscribe from the emails.
Your account settings page has an option to unsubscribe from notifications. Another trick is to create a separate email address just for We'll talk more about the pay you get when you do take advantage of deals later.
5. Make Money When You Search the Web
InboxDollars will pay you to search the Web. Kind of. They'll pay you 1 cent for each random search – up to 4 per day. Oh, and you'll earn 3 Sweeps points too.
Note that you have to search through the InboxDollars search engine to get paid.
As you can see, the activities listed above aren't the big money makers. But you can earn more by shopping and taking advantage of deals. Read on.
6. Make Money by Shopping
If you shop through the InboxDollars portal you can get cash back on purchases. For instance, they'll give you 2 percent cash back at Walmart and Kohl's.
Note: This equates to $2 for every $100 you spend.
InboxDollars will pay you for signing up for products and services too, and the money can be tempting. For example, you can get $3 just for signing up for a Target REDCard.
However, it's vital to understand that shopping for the sole purpose of earning InboxDollars is a loss. You will always spend more than you save going down this road.
In other words, don't take advantage of a deal just to get your cash reward from InboxDollars. Only sign up for a deal if it's a real benefit to you.
Don't shop online unless it's something you were going to buy anyway. There's no point in earning $50 in InboxDollars cash and spending $1,000 to do it. But on the flip side, if you're going to spend $1,000, why not get $50 in Inbox Dollars?
7. Get Paid for Referring Others
InboxDollars will pay you for referring others who sign on too. This could be a true source of passive income.
You get a 10% commission on all earnings of those you refer who sign up. Depending on how your referrals use the site, this might be a good deal.
If they use the site to make a few dollars a week, you won't earn much. However, if your referrals do a lot of shopping you could earn more.
Note: There are activities in which you won't get paid for. For instance, InboxDollars won't pay you a commission on your referrals' sign up bonus.
How Does InboxDollars Pay?
So, one nice thing with InboxDollars is that they pay you in cold, hard cash. The threshold to get paid out in cash is a minimum $30 in earnings.
Also, they don't use PayPal. You'll be paid via a check in the mail or you can choose to get gift cards from various merchants as well.
Or you can choose a prepaid Visa card or to donate the money to a charity of your choice.
My Recommendation
Yes, Inbox Dollars is worth a try.
At the end of the day, you can make money with Inbox Dollars but just keep in mind you won't make a ton. Also, keep in mind when compared to other survey sites, they do not have a higher rating. They currently have a Trustpilot rating of 4.1 out of 5, which is lower than their competitors.
Also, there are definitely other (better-paying) survey sites out there which you could couple with Inbox Dollars. This may be your best bet and something most survey-takers will do.
Other Higher Paying Survey/Rewards Sites.
Here are a few other survey and reward cash-earning sites that may earn more cash than InboxDollars.
1. Survey Junkie
Survey Junkie is the favorite when it comes to making money via online surveys. With over 10 million active users and a Trustpilot score of 4.5 out of 10, this site is a great choice. Unlike Inbox Dollars, the only thing you can do with Survey Junkie is take online surveys. However, you will definitely earn more with them than Inbox Dollars and your minimum cashout is $10. 
You can read my full review of Survey Junkie here.
2. Swagbucks
Swagbucks is one of the most popular GPT site. They've paid out over $400 million to members so far. Swagbucks will pay you do to certain activities, including:
Shopping online
Watching videos
Searching the Web
Playing games
Completing surveys
Finding deals
And more. You still won't get rich using Swagbucks. However, it does seem to be more lucrative than InboxDollars. At least in my experience. I've tried them both and the pennies added up faster for me with Swagbucks.
Swagbucks will let you cash your points out for a PayPal deposit. Or you can choose to get an e-gift card sent to your email inbox.
You can visit my full review on Swagbucks here.
3. Ibotta
Ibotta is another way you can make money online. It's kind of like a coupon site, only easier. After you install the Ibotta app, you can search the site for cash back offers.
You can search by store or by category, such as groceries, pet, kids, etc. Or, you can search by store. Ibotta partners with hundreds of store names all over the United States.
Some stores they partner with include Walmart, Target, Sam's Club and Whole Foods Market.
When you find a cash back offer for something you want to buy, just add it to your account.
After you've added your offers, just shop like normal. Buy the things you need. Check your offers to make sure you've bought the offered products.
Once you get home you can scan the barcode from your receipt into your phone. If the receipt doesn't have a barcode, just take a picture of the receipt.
Ibotta does the rest. They'll credit your account as soon as they verify your purchases.
Once your account balance reaches $30 you can transfer your money to your PayPal account. I like Ibotta because it takes so little work to earn money.
And you don't have to clip coupons, which is nice.