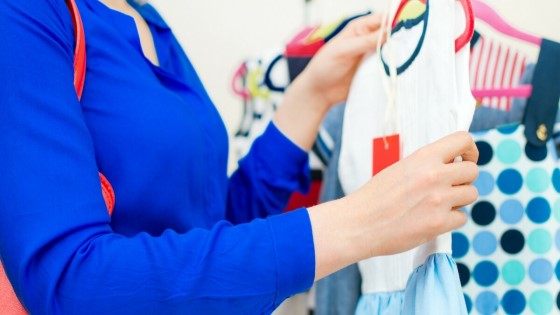 Did you know there are so many other sites like Craigslist to buy and sell your stuff?
Of course Craigslist is the most well-known and for good reason. First, the site features hundreds of thousands of items for sale in pretty much any category you can imagine.
Second, (and probably my most favorite reason) it's so popular because it's free. F.R.E.E. Free to list, free to sell, free to buy. If you've ever had other types of sites eat up your profits via listing and selling fees, you know what I'm talking about.
However, with the ever-expanding world of e-commerce, there are now dozens of other (better) sites like Craigslist to choose from to list the stuff you want to sell, or to buy the things you want or need. Here are the top 27 of the most popular alternatives to Craigslist you might find helpful for buying or selling things or services.
The Top 10 Sites Like Craigslist
These sites are listed in order of my favorite sites to buy and sell online that are very similar Craigslist. Right now Offer Up is my favorite, but the Facebook Marketplace is also a very quick and easy way to sell your items as well. When I am looking for services, I lean on Offer Up and when I am looking to sell something quickly, I will head on over to the Facebook Marketplace.
1. Offer Up
Offer Up is a selling site where you list your items or services by type, and you search by type, city or zip code. There's an added filter letting you choose how far away you can search from that city or zip code.
Categories
Antiques
Appliances
Arts and crafts
Auto parts
Baby and kids
Beauty and health
Bicycles
Boats and marine
Books and magazines
Services
Okay, the list is seriously too long to post here. Offer Up has a lot of categories and a ton of stuff or services for sale from appliances and auto parts to used textbooks and antiques. You can also ask the seller a question or even make an offer. No listing fees or selling fees. Offer Up is my favorite for security as well. They take your safety seriously and will advise you to as well.
2. Facebook Marketplace
If you have a Facebook account, then you already have access to the Facebook Marketplace. Facebook does a really great job with their marketplace and makes it extremely simple to buy or sell. All communication is done via Facebook Messenger and can be done from mobile or desktop. With the amount of people shopping on Facebook, you can usually sell your stuff the fastest on this platform.
Categories
Vehicles
Home and garden
Electronics
Rentals
Hobbies
Home sales
Classifieds
Entertainment
Families
Clothing and accessories
Deals
3. Facebook Groups
Selling on Facebook started inside Facebook groups long before the Facebook Marketplace. Once you request and are approved for a local Facebook group (often called "YOUR CITY Swip Swap), you can begin selling your items and finding other things to buy in your local area.
It can be a bit tedious to find the right sale group for your items on Facebook which is why I like the Marketplace better. However, I do like the fact that if there are any complaints about someone inside the group – they are usually kicked out of the group. This causes buyers and sellers to be extra nice (and fair) with each other to remain in the group.
4. Letgo
Letgo shares items for sale by using your location. The site is easy to use, and there are no listing and selling fees. The site is pretty basic but it works. It's easiest to search by item.
Categories
Cars
Free stuff
Electronics
Other vehicles and parts
Sports, leisure and games
Home and garden
Movies, books and music
Fashion and accessories
Baby and child
Other
5. Oodle
Probably the most comparable to Craigslist is Oodle, but it also does something Craiglist does not do – Oodle aggregates listings both locally and nationally from sites like eBay, ForRent.com, BoatTrader.com, Cars.com, and many more. Oodle uses these networks of online marketplaces to buy, sell, and trade products and services.
Categories
Merchandise
Motor-operated vehicles (cars, boats, motorcycles, RVs, etc.)
Rentals
Real estate
Jobs
Pets
Tickets
Services
Personal ads
Community-related ads (announcements, groups, etc.)
Currently Oodle has over 15 million monthly users and is available in the United States, Australia, Canada, India, UK, Ireland, and New Zealand. There are no fees for listing or selling, however there are limits to how many listings you can post at a time based on your selling categories.
6. Locanto
When you think of Locanto, think of the word "local".
Instead of offering up ads from around the country, Locanto is best for those who are looking for something locally such as a used car, a babysitter, a job, or anything particular to the vicinity of where you live.
It's very simple to post an ad on Locanto and the ads are meant to feel and look like ads you see in the local newspaper (what are newspapers again?). My favorite part of Locanto is your ad will remain live for 60 days which exposes your ad to a very large audience.
Bonus: You can upload pictures into your ad and you can use HTML codes to send a link to your website if you choose to do so.
Categories
Classes
Community
Events
For sale
Jobs
Personals
Pets
Real estate
Services
Vehicles
7. Trovit
Trovit is a site where you can list your homes and cars for sale, or list available job positions you may need to fill. How Trovit works is it lists ads for over 50 countries including the United States, Mexico, the UK, United Arab Emirates, Australia, Mexico, and many, many more.
The site is pretty well organized. When you search for a vehicle you start with the country you want to buy in. From there it brings you to another screen where you can choose a make, model, etc. You can choose cars by area or by make and model.
Searches for real estate work similarly. You start by choosing your area, and from there you can narrow down the search based on the type of house/number of bedrooms, etc. you want.
The site has an expansive amount of listings on it. Most all of the listings seemed to be taken from/linked to other sources. FYI, you can only advertise items for sale on Trovit if you own a coordinating website.
However, if you're advertising on Craigslist or similar sites you can be pretty sure your ad will show up on Trovit anyway.
8. Gumtree
Gumtree is just like Craigslist and is wildly popular in the UK and is also frequently used in Australia, South Africa, and recently Gumtree has began to increase in popularity within the United States
No matter where you live, Gumtree is still a great alternative to Craigslist because of the ability to buy and sell to anyone in the world.
Categories
Motors
For sale
Property
Jobs
Services
Community
Pets
Gumtree can also be used as an app and can be found in both the iTunes App Store and Google Play Store.
9. US Free Ads
USFreeAds have been around since 1999 and I don't think they've ever done an update on the look of their site. It's about as plain and simple as you can get which isn't always a bad thing. Sometimes keeping it as simple as possible works the best.
After doing some digging, there are two separate sites for US Free Ads –  USFreeAds and USNetAds.
Categories
Automotive
Pets and animals
Collectibles
Real estate
Home and garden
Hobbies and leisure
Toys, games and models
Health and fitness
Electronics
Miscellaneous
Clothing and footwear
Jewelry and watches
Announcements
Services
Sports
Wanted ads
10. AdLandPro
AdLandPro allows you to post up to 20 ads for free and the ads will stay on their site for 4 weeks. However, if you update your ad inside those 4 weeks, you can keep your ads up indefinitely.
Once you post your ad, it is then sent to their database which is linked to over 57,000 affiliates websites.
Categories
Jobs
For sale
Automotive
Announcement
E-books and online lessons
Real estate
Miscellaneous
Pets
Services
Business
The Rest of the Best Sites like Craigslist
Some of these are older sites that many have forgot about or they may be brand new and just getting started. Often I will find the best deals on these sites listed below because they may not have as much competition from other buyers and sellers.
11. Geebo
What makes Geebo (pronounced G-bo) unique is the personal touch in the digital age. Every single ad is actually manually approved by a human being instead of a robot or algorithm.
Geebo is only offered in the United States and is currently in San Francisco, Los Angeles, San Diego, New York, Boston, Philadelphia, Miami, Chicago, Dallas, Austin, Phoenix, Washington, DC, and Seattle. To date, Geebo has spread to over 160 communities nationwide.

Categories
Merchandise
Construction and farm equipment
Services
Employment
Rentals and roommates
Real estate
Resumes
12. USA Today
Not much to explain here. USA Today is a giant in the print and digital media niche and reported over 102 million unique visitors and 1.2 billion pageviews per month in 2017.
One thing is for sure – your ad will be seen by a lot of people!
Categories
Auctions
Automotive
Business
Careers
Education
Marketplace
Notices
Real estate
Services
Sports and recreation
Travel
Miscellaneous
13. Ads Globe
Ads Globe is a nice looking site, it's free, and you can choose ads from a drop down list of multiple countries.
However, after looking through their site for United States based ads, very few ads were found. If you're going to try out Ads Globe, be sure to set your location at the very top left of their site.
Categories
Merchandise
Autos
Real estate
Rentals
Pets
Travel
14. PennySaver USA
I am sure the founder of Craigslist (Craig Newmark) had a PennySaver print ad in his hand well before he ever thought of starting Craigslist.
Penny Saver has been around for more than 50 years and survived the shift from print media to digital media in the online world. If you live in California, you can still find the Penny Saver in print, but everywhere else is online as PennySaver USA.
Also, PennySaver USA is visited more than 1 million unique visitors per month.
Categories
Arts and entertainment
Cars and vehicles
Food and dining
Jobs
Merchandise
Pets
Real estate
Services
15. City News
City News offers free classified ads to help you sell or buy all over the world. You can post in City News if you live in the United States, Canada, Europe, Asia and more. There's also an option for upgraded ads, but there are charges to upgrade.
Categories
You can choose from a variety of categories to sell or shop in, including:
Antiques and collectibles
Astrology, holistic and religion
Auto and motor vehicles
Boats and water sports
Business opportunities
Real estate
People connections
And more. I even found ads for medical treatment services, such as knee surgery in foreign countries, which was….interesting.
16. 10 Day Ads
10 Day Ads has an interesting concept going for them. It's free to list and sell stuff online, however the ads only stay on the site for – you guessed it – 10 days.
The goal, according to the site, is to keep the ads new and fresh so people aren't seeing the same listings over and over again like can happen when people post on Craigslist.
Not only does this concept help buyers to avoid seeing old ads, it helps them minimize the chances of seeing an ad for an item that is already sold.
Categories
Antiques and collectibles
Employment
Music/records/CDs
Appliances
Everything else/miscellaneous
Personals/video profiles
Art
Fashion
Pets
Automotive
Baby items
Home and garden
And several other categories. The site is pretty well organized and easy to use. The site offered ads from all over the world, however when I checked the listings a lot of the categories had "zero" items for sale.
17. Ad Toad
Ad Toad isn't as aesthetically pleasing as most of the other sites featured here, but it does have some stuff listed for sale and you can list and sell for free.
Categories
Some of the categories they have include:
Services
Vehicles, boats and aviation
Shopping
Rental and roommates
Personal
Hobby
Houseware
Home electronics
And others. Many of the categories had zero listings, however. I'm not sure this site is real well-known yet, but it is a free place to list your stuff for sale.
18. FreeAdsTime
FreeAdsTime looks and runs a lot like Craigslist. You start by choosing your state, and then the city you want to browse in, from the home page.
Categories
From there you can choose from several different categories such as:
Jobs
Services
Vehicles
Pets
Real estate/rentals
Community
Musician
Items
"Items" refers to things for sale and under this banner you'll find links to items such as clothing, collectibles, computers, kids' stuff, heavy equipment, jewelry, furniture and more.
You don't have to create an account to post here, however, doing so will give you added benefits, such as being able to track the number of views on the items you've posted. It's free to create an account too.
As I searched the site, I found there were several ads to browse for some items, and zero ads to browse for others. The site was attractive and easy to use.
19. Recycler
Recycler is another site where you place your ads directly. The site is easy to use and has categories such as cars and vehicles, pets, real estate for sale, rentals, sports and recreation, community, jobs and more.
It seemed to me that the majority of the stuff listed for sale here consisted of vehicles. Some categories, such as pets, had no listings when I was doing my research, however in the vehicles category there were thousands of ads to browse through.
You have to create an account with Recycler in order to post an ad, however it's free to do so. This is a site I'd use to advertise a vehicle I had for sale, but it doesn't look like it gets a whole lot of traffic for other items.
20. Pawngo
Pawngo is a site where you can sell your stuff to a pawn company. Their primary goal is to lend people money using their valuables as security, however it looks like they will buy items within certain parameters.
Items they accept for pawn include: jewelry, precious metals, camera equipment, musical instruments, Apple computers, luxury cars, and designer handbags. You can also buy these items directly from Pawngo.
21. Classified Ads
The Classified Ads website seems to be a pretty popular place to list items for sale.
Categories
Some of the categories they run ads for include:
Vehicles
Real estate
Rentals
Pets
Personals
Jobs
Items for sale
And others. You can place ads directly on the site, but I also noticed they had ads that seemed to be pulled from other sites. The site is simple, but organized and easy to use.
22. Classifieds Giant
Classifieds Giant is a well-organized site that allows you to post ads for a variety of items. Their "for sale" category includes antiques, arts and crafts, baby and kids, appliances, household items, electronic items, sporting equipment and more.
Like most other sites they also have ads for cars and trucks, real estate, jobs, services, community, personal ads, etc. You do have to create an account to post on Classifieds Giant, but it's free to do so.
23. OLX
OLX offers items for sale that include all of the usual stuff: vehicles, real estate, electronics, used furniture, clothing, etc. They have sites for a couple of dozen countries, including Pakistan, Guatemala, India, South Africa and more.
However, when you click on "United States" it brings you to LetGo's website. It's a good place to search and list if you live in countries outside of the U.S.
24. Bookoo
Bookoo brings buyers and sellers together. They have site pages for all 50 U.S. states, as well as sites for Germany, Italy, Belgium, Japan, the UK and more.
As far as U.S. ads go, some states had dozens of cities listed while others, like Minnesota, Michigan and Idaho, had between zero and two cities listed.
Within many of the states and cities listed, however, there were quite a few ads to choose from if you're shopping. This looks like a site that's doing very well in some states, but still has room to grow in others.
25. Kijiji
It's a crazy name, but Kijiji is dubbed Canada's most popular free, local classifieds site. Kijiji shares ads in all of Canada's major provinces and surrounding territories. Ads are listed by province and then narrowed down from there.
Categories
There are dozens of categories to choose from, including those listed below:
For sale
Housing
Electronics
Jobs
Pets
Home and garden
Community
Cars and vehicles
Services and resumes
26. U-Exchange
U-Exchange is a bit different than the other sites listed here in that it's a bartering site – there is no cash or currency exchange. When you sign up with them, you list what services and/or products you have to offer, and what services or products you are willing to give in exchange.
There are a wide variety of services and products offered for trade and needed by others from people all over the U.S. and the world here.
27. Hoobly
Hoobly classifieds offer the usual stuff: vehicles, clothing, jobs, etc. You don't need an account to browse listings, however you will need to create one (they're free) to communicate with sellers or to list something for sale.
There weren't a ton of listings on this site, but it'd be worth a look if you're searching for something in particular. States, such as Michigan and Florida, had a lot more listings than many of the other states featured here.
How to Safely Buy and Sell These Sites
Whenever you're buying – or selling – on websites like the ones mentioned here, it's important to use safety precautions in an effort to prevent scammers or criminals from taking advantage of you.
You can start by never giving anyone your personal credit or debit card or other financial information. Deal in cash only (or a cashier's check from your bank for large ticket items) and don't give sellers money until you're sure you are getting what you are paying for. There are also apps for sending money online.
Also, when meeting up with someone, bring a second person along if possible, meet in a public place and always let someone know where you're going and when you should be back.
Done right, you can get some phenomenal deals using online websites!
Summary
As you can see there are a ton of great other sites like Craigslist. Whether you're looking to sell your car, get a deal on a washing machine, you need to create extra cash flow flipping "stuff" or just need money now you have options.
Also, in the comments below, please let me know if you have tried any of these and what you think of them. Or, if I am missing any other sites, please drop me a comment below and I will get them added in!
Thanks so much!
---