These days the price tag of purchasing a brand new car is unattainable for many of us and does not line up well with our Opportunty Cost.
However, if you are in the market for a used car instead, but don't want to be scammed, how can you avoid it? You also need to ensure you aren't paying too much for a vehicle that has been wrecked and then shoddily patched up. It's especially important to make sure you aren't getting scammed on a car that you've financed instead of paying cash for. If that happens you could end up "under water" or upside down if you have to sell your car and you owe more than it's worth. This is just one reason that car payments suck.
To help make sure you don't get scammed when you buy your next car, here are some things to look out for to help you make a good decision and avoid major pitfalls.
Related Article: The Main Thing About Car Payments: They Suck
1. Ask Lots of Questions
If you are buying the car privately instead of at a dealership, it might be a good idea to ask the owner why they are selling it. You should also find out if the seller originally purchased it brand new, or if it was used when they bought it.
If the seller gives you vague answers, you can always walk away and look for something else. Even if you do shop at car dealerships for your next used car, you need to find out about previous owners, service records, and any damages the car has had in the past.
2. What is the Condition of the Car?
The first thing I looked at when I bought my used car last year was the age of the vehicle and how many miles were on it. I also checked to see if the seller had any records from the service that had been done on it.
Because I'm not as familiar with car maintenance and things to look for when it comes to damage and abuse, I also took my dad with me to look the car over before I purchased it. He looked closely at the interior and exterior of the car, including under the hood, and made note any visible damage or abuse. If you don't know someone who is car savvy that can help you out with this, you might want to have it checked out by an experienced mechanic you trust. This may cost you a few dollars, but it'll be worth it if you can avoid major problems before you buy the car.
You should also try to find out if there have been any recall notices and whether or not they were addressed.
3. How is the Car Equipped?
Depending on your own needs in a vehicle, this could be a deal breaker. Check the Kelley Blue Book price against the amount the owner is asking, keeping in mind the options on the car. This will help you determine if they are asking a fair price. If the price seems like it's too good to be true, it probably is, or the car has some hidden damages you may not have noticed.
"Features" aren't everything when it comes to a car, especially if you are working hard to get out of debt. Before you shop for a "fully loaded" car, ask yourself if you really need all of those features, or if a more basic car will do so you can use your money elsewhere instead. But if there are features you truly need, like enough space for your family, don't settle for a car that won't meet your needs. If you do, you'll likely end up car shopping again in a just a few months or a year down the road to find a car that will better suit your needs.
4. CARFAX It
If you live in the United States or Canada, you are going to want to CARFAX it. Before you purchase a used car or truck, you want to be 100% sure you know exactly what you are buying. A CARFAX uses the vehicle identification number (VIN) to show you any accident history, claims, actual odometer readings, existence of a branded title such as a salvage or junk title, or even past registration as a fleet vehicle. The bottom line is you should always take the extra few minutes a run a CARFAX.
5. Thoroughly Test Drive it
Take your time to thoroughly check out the vehicle and don't let the seller pressure you by saying others are interested as well. Don't just take it around the block, get it out on the highway as well. Some cars handle fine in town, but develop a shimmy or shake on the highway at high speeds. This could be a sign of something simple, such as tires being out of alignment, but it could also be caused by a bigger problem, like a bent axle. If you notice a shake when you are test driving a car, you definitely need to get it checked out by a trusted mechanic before you buy it.
6. Negotiate
Don't rush your decision to buy the car. I shopped around for almost a year before finding the car I wanted in a price range I was willing to pay. If you aren't comfortable negotiating, take someone with you who will negotiate on your behalf. There's no shame in asking for the best possible price, whether you are working with a private seller or a dealership.
Hopefully you won't be in a position where you are in a hurry to buy a car, when this happens you lose the power of negotiation and the ability to walk away if the seller won't work with you on price.
Chris Peach on Negotiating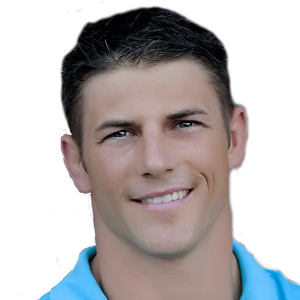 Studies have shown that when a human being sees large amounts of cash in front of them, their pupils dilate, their heart rate increases, and their blood pressure is elevated. These signs are all known as a sympathetic nervous response. This response is the basis for my negotiating skills when it comes to making large purchases.
I use the power of cash to create this response whenever I am negotiating to make a large purchase. Here is how it works for a $10,000 vehicle purchase:
I first withdraw the pre-determined maximum amount of money I am willing to spend and I ask for the cash in $20s.
Next, I will neatly place $8,000 cash inside a briefcase with all the bills facing the same way.
I keep the other $2,000 in a wod inside my pocket.
When I am ready to negotiate my offer, I pop the latches on the briefcase simultaneously and offer the seller $8,000 on the spot. Once they see the cash and they have the sympathetic nervouse response mentioned above, 9 times out of 10 I expect to hear "DEAL!".
However, if there needs to be a little wiggle room, I do have the extra $2,000 in my pocket 🙂
Chris Peach Tip: The Best Way to get a DEAL is to Flash the Cash.
Click To Tweet
7. Talk to Your Banker Before You Begin
The time to check into financing is before you begin car shopping, not after you have one picked out. This way you'll know how much you can spend and how much of a payment you can handle if you don't have all the cash saved up already.
If you're taking these steps, you are on the right track. You want your vehicle to last several years, so this decision should not be made in haste. Do your homework and you will have a better outcome.
What other things should you look out for when buying a car?

Pssst….Lovin' the Content?
I am here to help, to provide massive value, and most importantly, I am not going anywhere.
I want you to win with money and I want you to take a piece of information from this website and implement in a way that makes sense for you.
The absolute best way to tell me I am helping you is by leaving me a comment below and sharing this on your social media by clicking on any of the icons above.
This money stuff isn't taught anywhere and it needs to be on the minds of people just like you. What would the world be like if we didn't have debt payments each month? How would people feel if they no longer had the stress about money? How much more fun could we have if money was no longer the #1 problem in life?
Someone out there needs to see this. It's helpful, it's needed, and most importantly – you get to help get the word out.
Thanks for your loyal support,
-Chris Peach