Purchased by for $4 billion by Paypal, Honey is a free browser extension that will quickly search for coupons and promo codes, and automatically apply the best available coupon code at checkout. You can currently use the Honey extension with Chrome, Safari, Firefox, Microsoft Edge and Opera.
2020 Honey Coupon Review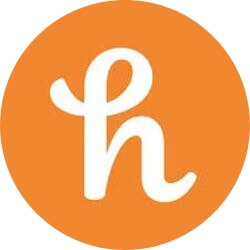 Name: Honey
Description: Honey is a free browser extension that will quickly search for coupons and automatically apply the best available coupon code at checkout. You can currently use the Honey extension with Chrome, Safari, Firefox, Microsoft Edge and Opera.
Offer price: 0.00
Currency: USD
Operating System: Chrome, Safari, Firefox, Microsoft Edge, Opera
In this latest Honey coupon review, I will show you how I personally use Honey. This free browser extension saves my wife and I a ton of time since we no longer have to search and test each promo code we find in Google. In fact, shopping trends for Americans show that American shop online 52 times per year and on average we will spend just over 7.3 minutes searching for a coupon code. This means we spend just over 6 hours every year searching online for a promo code before we hit the checkout button!
As I am sure you can agree, time is one of our most valuable resources. With that said, what if there was way we could turn that 7.3 minutes of searching into 2 seconds with a simple click of a button?
The best way I have found to automatically search for every online coupon at checkout is with the free Honey browser extension.
What is the Honey Browser Extension?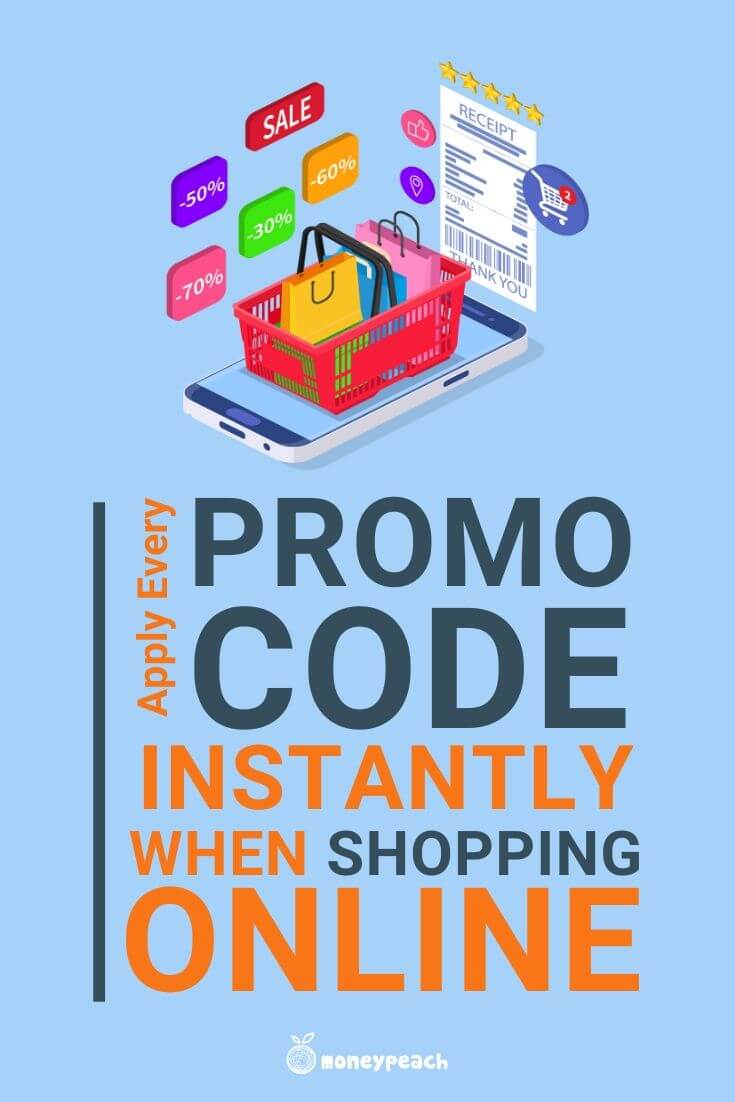 I pulled this straight from the Honey website to let them explain it to you as simply as possible:
"Honey is a service that makes it ridiculously easy to save money and time. Honey automatically finds coupon codes for the site you're shopping at and applies them to your order when you check out, saving you money and coupon searching time."
How cool is that?? So, instead of having to search dozens of coupon sites to find coupon codes to save cash on your purchases, you can leave that work all to your Honey app, and it'll find your coupon codes for you AND apply them to your purchase!
BAM!
Doesn't that sound a whole lot easier than having to search and find coupon codes on your own? Honey does the work for you, and you get the credit (i.e. the cash savings).
What's really cool about using Honey instead of searching yourself is that if you've ever searched the various coupon sites for codes when you shop, you've likely had the same experience I've had – many of the coupon codes you find if you search manually for them don't work.
They're either expired codes, or bogus codes to begin with. You copy and paste each code you find into the coupon code box at the store as you go to check out, only to find they're invalid codes.
So you spend all of this time searching for discount coupon codes and end up with nothing for your time.
The Honey app automatically finds the valid coupon codes that will work for your purchase, and does all of the work of applying them as well. It's that easy.
How Does it Work?
So, you might be wondering what Honey has that you don't – what makes it so easy for Honey to find coupon codes when you have to search dozens of websites, all the while often coming up empty-handed?
Technology, baby. Here's how it works.
Have you ever arrived at the online checkout and you notice the empty box that says "Do you Have a Coupon Code?"
You then decide to quickly search Google for available coupon codes and apply them one at-a-time only to be disappointed to realize none of them worked and you just wasted 7.3 minutes of your life that you will never get back?
Honey's job is to help get that time back for you all the while making this process absolutely painless. After you simply install the extension for your desktop browser (only Chrome, Safari, Firefox, Microsoft Edge and Opera), the little extension goes to work for you by scouring the internet for every website you land on.
Honey's technological expertise makes coupon finding super fast, and you don't have to do anything but click the Honey button on your browser bar.
What Does it Look Like?
This happens quickly and seamlessly, and you won't even miss the time. And, Honey can be installed on multiple computers and multiple browsers on your computers, so you're not limited in where you can use it on your PC or laptop.
When Honey finds a coupon or discount, the Honey app then lights up with the available coupons it found for that retailer. You can click on the button to see what is available BEFORE you shop or you can wait until checkout and let Honey do the real magic.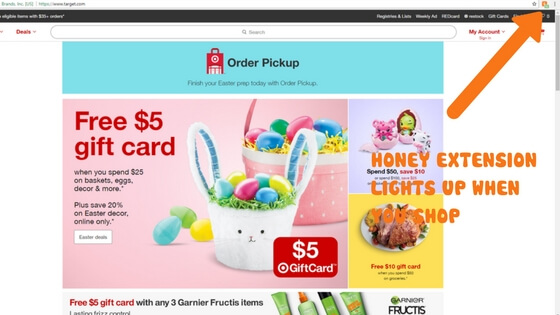 The real magic is when you click on the Honey Button to search and apply for all coupons at checkout. Then Honey simultaneously applies every coupon found to your cart to make sure they work and to make sure you are getting the greatest discount with the best possible combination of available coupons!
Did you hear that? Honey actually works to find coupons that you can combine to save even more money.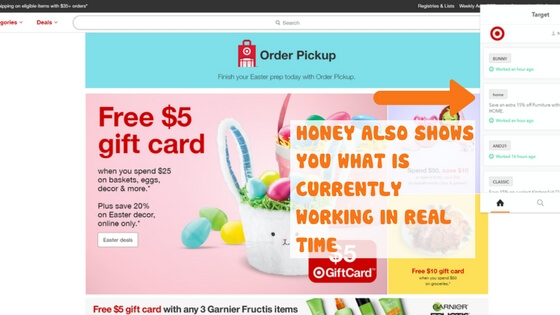 Instead of you having to search all over the internet and waste precious time scouring through the dozens of coupon codes that probably won't work, Honey does this all for you (for free) with the click of a single button.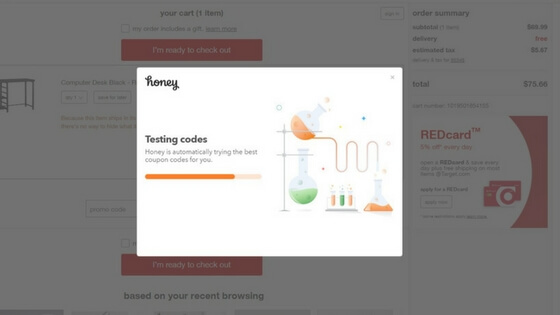 Do I Need to Register to Get the Deals?
Here's the thing: you don't need to register with Honey to get publicly available coupon codes. However, Honey also shares exclusive offers and savings that you won't find online publicly.
If you want access to all of Honey's money saving coupon codes you have to register and open an account. But don't worry: registration is free and super simple.
What if I Have My Own Coupons?
Guess what: if you have your own coupons, you can submit them to the Honey site for additional discounts.
There are two ways to submit coupons to Honey. The first way is by using the extension – just scroll to the bottom after you click on the "h" button and add your code into the "share a code" box.
The second way to use coupons you find is directly through the Honey website. When you go on the site you'll see a live feed of coupons being submitted by Honey members.
You can submit your coupon right to that live feed for all to see, and get the additional discount on your purchase if the coupon is valid.
Which Stores and Sites Does Honey Work With?
Honey works with thousands of different stores and sites. Chances are they've got you covered for at least some of your online shopping. From pizza places to high end clothing stores, you can get additional discounts if you're using Honey.
Here is just a small list of the stores and retailers Honey helps you save money at when you're shopping online.
Amazon, Walmart and Target
Kohl's and JC Penney's
Papa John's and Pizza Hut
Various online flower shops
Groupon and Living Social
Shutterfly and Tiny Prints
Starbucks
Michael's Crafts and Joann ETC
Cafe Press
Eddie Bauer and The Sportsman's Guide
Macy's Williams Sonoma and Lord and Taylor
Fandango and Vista Print
Harbor Freight Tools
ThredUP
It's easy to see from this small sample list of retailers Honey helps you get discounts on that there's something for all of your shopping needs with Honey.
Honey also supports stores in Canada, the UK and Australia, so if you see your Honey button lighting up while shopping online at one of those international stores, click to get your discount.
Want to shop at a store Honey doesn't yet support? They're continually looking to add retailers to their list, so you can just submit a request to have your favorite stores added and Honey will look into doing so.
Whether you're shopping for sporting goods, high end clothing or every day stuff at big box stores, you can get extra discounts on all of your shopping with the click of your mouse.
The Amazon Trick
Honey also has something I have been using with Amazon. Since coupon codes are very product specific when on Amazon's site, rarely will you find a coupon for the product you are looking for. However, Honey does search Amazon's site and makes sure you are getting the best deal. If not, Honey notifies you to let you know you could buy from a different seller and save money.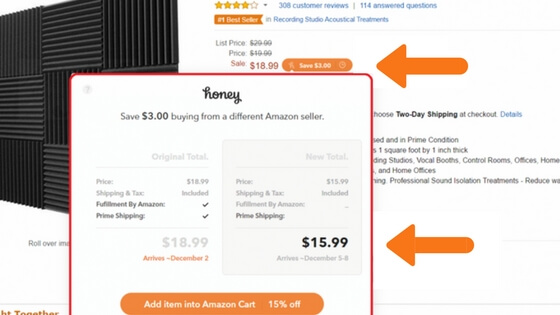 WOW. So Honey will actually do your comparison shopping for you as it's searching for coupon codes to see if you can get a better deal at another retailer. Amazing!
Anything Else?
Yeah, there actually is. I want you to think for a moment beyond traditional online shopping and think everything online.
Let me give you an example: Last week we were hanging out with some friends and decided to order up some pizza from Papa John's for dinner.
As I placed the order on laptop, I noticed that my Honey extension browser started lighting up. I clicked on the button at checkout and realized that Honey removed 30% from our order!
My friends were super impressed and I became a hero for the next four minutes of my life. So I encourage you; anytime you can buy something online – anything at all, whether it's takeout or delivery from a local restaurant, work from a service provider such as an appliance repair service, or just your every day online shopping – take the extra two seconds and click on the Honey icon at top of browser.
You might find yourself pleasantly surprised at what kind of money savings you end up being handed, all for the simple work of clicking the Honey icon at checkout.
Not only will you impress your friends, you might just end up saving huge cash in the process.
Honey Droplist
Another benefit Honey can offer you is through a program called "Droplist". Droplist is a feature from Honey that helps you make sure you don't miss out on savings if you're not quite ready to buy yet. Here's how it works:
If you're looking at a specific item but don't want to buy quite yet, you can hit the "Add to Droplist" button if the item is available at select retailers, such as Amazon, Macy's Overstock, Target, Walmart, Kohl's, Saks Fifth Avenue and a few others.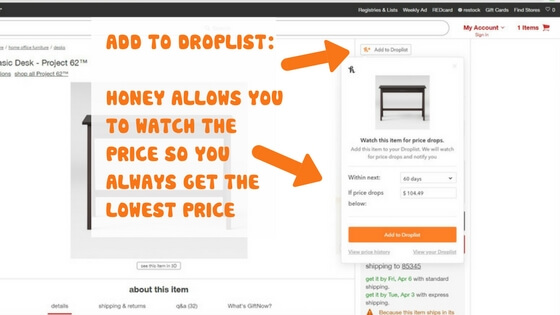 Honey will automatically put the item you're looking for on a watch list for either 30, 60 or 90 days. When the price drops more than five percent, you'll automatically get an email from Honey telling you so.
Honey will also let you know when the deal is about to expire so you don't miss out if you choose not to order it right away.
You can also manually check your Droplist items any time just to see what the current prices are so you can take advantage of a good deal if and when you're ready, but if you're not ready to buy yet Droplist will continue to monitor its prices for you.
More "amazing"!
Refer-a-Friend
Just like so many other rewards sites, Honey has a referral program where they pay you points (points that you can use as cash discounts when you shop) every time you invite your friends and they download the app and use it.
The process for referring others to download the Honey app is easy: You simply invite your friends with a custom referral link that Honey creates especially for you, or you can spread the word by sharing your custom referral link on your social media accounts.
Honey will pay you $5 (500 points equals $5) every time up to $1,000 when they purchase online using Honey!
HoneyGold
There's also another benefit to using Honey: the HoneyGold program, which is the company's cash back rewards program. As you start to use the Honey, you will accumulate points which you can later redeem for Amazon Gift Cards.
Honestly, this isn't the reason you should be using Honey as it doesn't pay enough in points to get you rich or pay for all of the gifts you buy throughout the year, but since it doesn't require any extra effort, then I call it a padded bonus.
Just a little extra money savings for you, simply for downloading and using the Honey app.
The Triple Savings Trick
Want even more money savings with Honey? If you want to get a little crazy, you can do what I have been doing. I call it the Triple Savings Trick. I describe the process below, but I also actually made this super short video to show you how to use the Triple Savings Trick.
I use Rakuten, Honey, and Giftcard Granny all at once to save the absolute most money possible. Here's how I do it.
When I arrive at the online retailer I activate my Ebates to get my CashBack activated. Then at checkout, I click on the Honey app to apply any available coupon codes.
Once I know my final checkout price, I search Gift Card Granny for an online gift card at a discount (for instance, someone may be selling a $50 gift card for $42 to get rid of it. The money savings aren't usually that extreme with Gift Card Granny but hey, every cent adds up, right?).
By using the Triple Savings Trick, it means I am getting the cashback discount, the maximum discount using any and all coupon codes, and then the discount at the end with a bargain gift card.
Triple Whammy my friend! A ridiculous amount of money savings when you shop with very little time for your efforts. Definitely worth using the system.
Related: How to use Rakuten to get Cashback on Everything
Does it Work on Mobile Devices?
Yes!
There is a mobile app for both iOS and Android devices. Unlike the browser extension that goes with you when you visit the online store, the Honey App brings that stores to you through the app.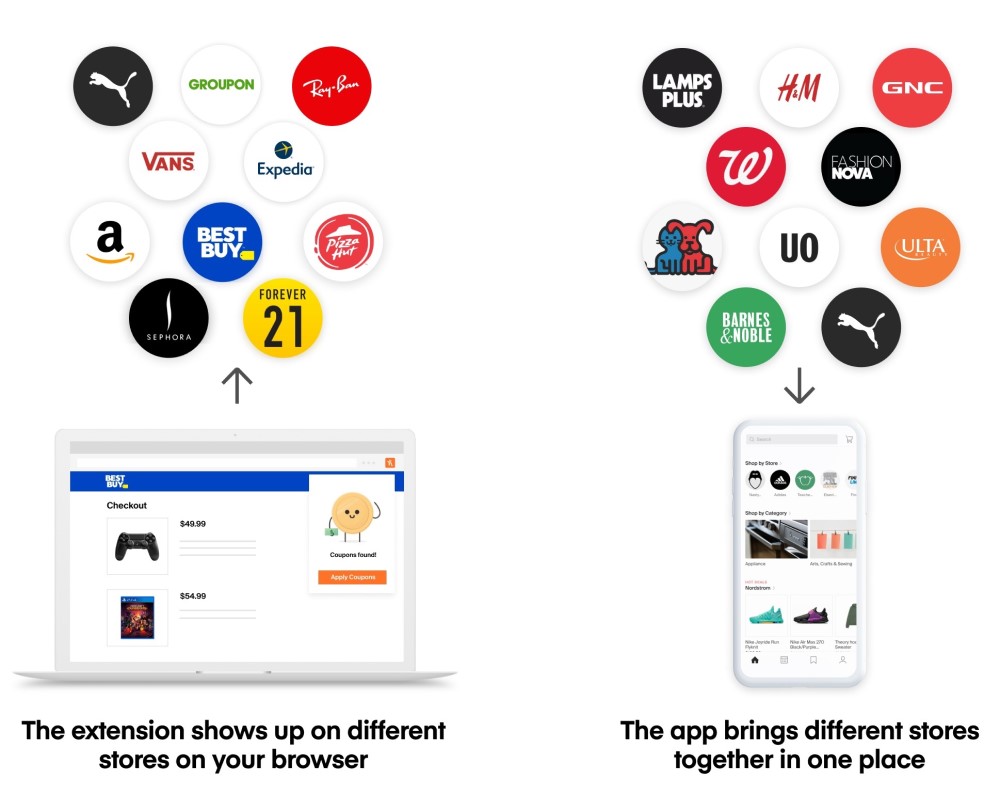 How Does Honey Make Money?
You might be asking yourself: "Okay, what do the people behind Honey get out of this deal?"
I mean, nobody gives something for nothing, right? And business is business, so why is Honey helping people get free discounts on the things they buy?
First of all, let me assure you that it's totally free to install the Honey browser on your laptop or PC – you'll never be charged anything for installing it or using it.
Honey does make money, just not from users. Instead, some merchants pay Honey a small commission when Honey users discover savings and make a purchase through Honey.
So, the merchants you shop at pay Honey – you just take advantage of the money savings.
How Can I Join?
I am going to make this as simple as possible.
Just click on the button above and you'll start enjoying savings on your online purchases.
It just couldn't be any easier to start having fast access to valid coupon codes for all of your online shopping. Remember, this includes shopping at Amazon, pizza, travel and more.
Using the Honey browser extension is kind of like being handed free cash every time you shop. How can you say "no"?
Why Pay Full Price?
With Honey and all of the other valid money saving tools out there, there is just no reason to pay full price when you shop. And retailers know there are savvy customers out there searching for savings, so they're happy to partner with money saving apps like Honey if it means they'll get your business.
I would challenge you to take your money savings even one step further. Keep track of the money you save by using Honey and other savings tools, and put it aside in a separate savings account.
Use that separate savings account to help fund your financial goals. That might mean paying off all of your consumer debt (my wife and I paid off $52,000 in consumer debt in just seven months through various side hustle and money saving endeavors) and living a life free of the stress of debt.
Or you might have a goal of paying cash for an international vacation or a new car. Or maybe you're tired of the rat race and want to save to be able to retire early or start a new business venture.
Summary
Whatever your savings goals, using little tricks like saving your Honey money to put toward those goals can help you reach them faster than ever.
Just one more reason to install Honey browser extension and begin saving today. You'll be surprised at how combining all of your money saving techniques will add up over the long run.
And then there's that high you get when you order pizza for your friends and save 30% at check out! You can't beat that for a minute-of-fame moment.