Listen on the Podcast
What is a HELOC?
A home equity line of credit, or a HELOC, is a revolving line of credit that is guaranteed by the equity in your home. The line of credit becomes a second mortgage on your home and you can draw from it and pay it back down just like you can with a credit card.
The amount you can borrow depends on the current value in your home, the equity you have in your home, and your credit.
Example: A lender approves you for 80% loan-to-value of your home based on your current credit. If your home is worth $400,000 and you owe $100,00, then your line of credit would be: 80% x $400,000 = $320,000 minus $100,000 mortage balance equals line of credit at $220,000.
The Interest on a HELOC
The interest on a HELOC is variable, meaning it can go up or down by the month. The interest payment is broken down into two parts: the index rate and the marginal rate.
The index rate, also called a baseline rate, is the financial indicator used by most banks and credit unions to set the rates for consumer loan products. This could be auto loans, mortgages, and HELOCs. The index rate can change and the HELOC rate changes with the index rate over time.
The margin is the fixed rate portion of the HELOC. This is the amount set by your lender based on your financial makeup found during the underwriting process. The better your credit history and credit score, the more favorable marginal rate you will receive.
The Rate Make Up
You may see a HELOC rate offered as prime plus 2%.
This means your rate is based on the current index rate (prime) plus the margin of 2%. For example, if the index rate is currently 3.5% and the margin is 2%, then you have a 5.5% annual rate on your HELOC.
If your current balance on your HELOC is $50,000 and your prime plus 2% rate is 5.5% APR, then you will pay $2,750 per year in interest or a monthly interest-only payment of approximately $230.
The Phases of a HELOC
A HELOC has to phases: the draw period and the repayment period. During the draw period, you can draw on your HELOC and you're only required to make the minimum monthly interest-only payments. Once the draw period expires, the next phase is the repayment period which behaves similar to an installment loan.
During this period, you will be required to make a fixed monthly payments for the remainder of the loan to satisfy the current balance plus interest.
Frequently Asked Questions
The most common questions I receive about HELOCs are as follows.
What is the Difference Between a HELOC and a Home Equity Loan
A home equity loan uses the equity in your home differently than a HELOC. With a HELOC, you are given a line of credit where you can draw from at any time, similiar to a credit card. A home equity loan is a lump sum loan payment you receive with fixed monthly payment starting right away to pay down the installment loan.
Will a HELOC Affect My Credit Score?
Yes. When you apply for a HELOC, a hard inquiry will occur resulting in an initial dip in your credit score. However, your credit score could also improve since you are increasing your credit utilization and the mix of credit you are using.
What are Common Reasons to Get a HELOC?
You should avoid getting a HELOC unless you have a plan for the money. The reason is the line of credit is guaranteed by your home, meaning if you get in trouble and start missing monthly payments, your home could be in jeapordy.
Some people get HELOCs to do a home improvement or remodel. Others like to have HELOC to use as an open line of credit for an emergency fund. Another way to use a HELOC is to trade high interest credit card debt for a lower HELOC rate in order to pay down debt faster.
Summary
However you decide to utilize your HELOC, always have a plan for the line of credit before you use it. HELOCs can be a great way to utilize the equity sitting in your home, however it can also create a way for you to go further into debt.
---
Want to Become a Better Investor?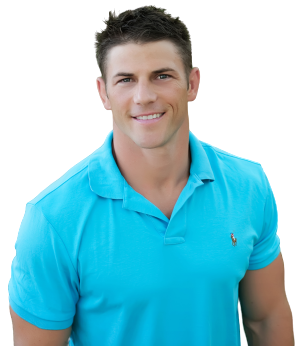 Where you currently get your investment advice from?
If you're like most, just the idea of talking about charts, numbers, return on investments, and all these other investment terms makes you sick to your stomach, right?
I totally get it and that is why I am a member of the Motley Fool Stock Advisor program. The Motley Fool is an investment advice site that has a very impressive track record.
In fact, since 2002 the stock advisor recommendations have outperformed the S&P500 by over 400%!
The Stock Advisor is just $99 for the year which includes twp new stock picks each month and valuable training to make you a better investor.
So why don't you join me and the other 700,000 Motley Fool members by becoming a better investor when you get started with the Motley Fool's Stock Advisor Program.
---
Thanks so much for listening to the show and if you feel the content of this podcast was helpful, please subscribe to the podcast where you listen and leave a review!
Today's show was brought to you by OneAZ Credit Union — my very own credit union I have been proud a member of since 2011.


If you live in Arizona and are looking for a large credit union with a local, customer-focused feel for your personal or business banking needs, look no further than OneAZ Credit Union.
---