Listen on the Podcast
The 50/30/20 Budget may be the easiest budget you will find. It's simple, straight-forward and it only takes a few minutes to set up.
If you are someone who is overwhelmed with the idea of creating a budget or you just don't like all the math involved with a monthly budget, the the 50/30/20 Budget is for you.
The first step is to determine your take-home pay. Once you have established how much you have each month to spend, you then will break down your spending into the three different categories.
50% Needs
Half of your take-home pay will go to the "needs" of your monthly budget. This will include your basic neccessities like your mortgage or rent, groceries, insurance, auto payments, and any other basic needs in your life. You can think of this as anything you must have to survive each day.
30% Wants
While you definitley think we all need everything, most of the things we need in life are actually wants. This may be going out to eat with friends, your unlimited data plan on your phone, and the all the premium cable channels. Think of your wants as anything that could be turned off during a financial emergency or financial crisis.
20% Savings and Debt Payoff
The last 20% is used for savings and debt payoff. This could be towards your emergency fund or to saving for bigger purchases in the future so you don't go further into debt. This could also include your retirement savings if you're self-employed since your retirement savings will come out of your take-home pay.
Debt payoff can also be utilized from this 20%.
The 50/30/20 Budget Is Not for Everyone
Although the 50/30/20 budget seems simple, it doesn't mean it works well for everyone. For example, if you have a lower income, then 50% may not enough to cover your basic needs. For example, if your income is $2,000 per month and your rent is $800, this only leave $200 per month to cover food, utilities, gas for your car, insurance, and everything else that falls into the needs.
On the other hand, if you're a high income earner, this budget wouldn't work well for you either. Let's assume your take-home pay is $50,000 per month. This budget would then assign $25,000 per month to cover basic needs in your life. I don't care who you are, but $25,000 for basic needs would be hard to spend.
---
Do You Have a Monthly PLAN for Your Money?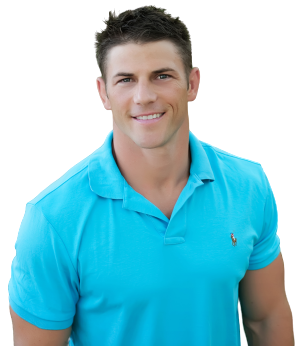 The first step to any solid financial plan is to tell your money where to go instead of wondering where it went.
Here are the same budget templates I use and I will also walk you step-by-step with how to use them.
They're all yours now!
---
Thanks so much for listening to the show and if you feel the content of this podcast was helpful, please subscribe to the podcast where you listen and leave a review!
Today's show was brought to you by OneAZ Credit Union — my very own credit union I have been proud a member of since 2011.


If you live in Arizona and are looking for a large credit union with a local, customer-focused feel for your personal or business banking needs, look no further than OneAZ Credit Union.
---