This week on the Money Peach Podcast, I am interviewing Holly and Greg Johnson from the award winning blog ClubThifty.com.
Holly and Greg started their blog in 2012 with their motto: "Stop Spending. Start Living". When they started their blog, they were both working the corporate America 9-5 when they began to realize….they could actually make a full-time living from their blog!
Over the past four years, Holly and Greg have turned their little hobby into a business that generates over $20k every month while working part time and working from anywhere in the world.
However, the reason I brought them on the show was to share with you one of the clever ways they were able to make money right away and even grow their own brand – freelance writing.
In this week's episode, Holly and Greg will share with you how anyone who is passionate about writing, can start earning money by writing for blogs all over the world and from wherever you can bring your laptop and connect to the internet.
The first step to solving your problems with money is to take back control of your money. This always starts with the Budget.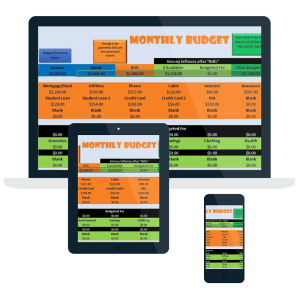 I'll see you inside this week's episode!
Here's to making your money fun again,
-Chris Peach
Mentioned in this Episode
https://earnmorewriting.com/?affcode=70083_buf5aqkr
https://www.moneypeach.com/freelance-writing-the-ideal-side-hustle-for-anyone/
BONUS: They are throwing in a little bonus only for Money Peach listeners at the very end of the show 🙂
Code: PEACH10
https://www.moneypeach.com/webinar
https://www.awesomemoneycourse.com
Code for iTunes and Stitcher Radio Buttons
---