This week on the podcast, I had the pleasure to interview one of America's future millionaires – a 10-year-old entrepreneur named Caleb.
With a little help from Dad, Caleb started learning key financial principles about life at age 4 and now has a better understanding than some of the 30 years olds I meet on how money actually works.
After 6 years of running his gumball machine business, Caleb has written a book to teach other kids his age how money works. Money doesn't come from Dad's wallet, money doesn't come from a credit card, but rather money comes from doing work. Period.
What do you want your kids to know about money? Who is going to teach them the things you wish someone would have shown you when you were only 10-years-old?
Let me help you with that….the answer is YOU.
And, now there is a tool to help you get started. Caleb is selling his book on Kickstarter and needs help getting to his goal of $2,500 so these books can get into the hands of children all over the world. It's written by a child, for a child, and therefore will make sense to your child.
You can learn more about Caleb and his book here: Caleb's Gumball Machine
The first step to solving your problems with money is to take back control of your money. This always starts with the Budget.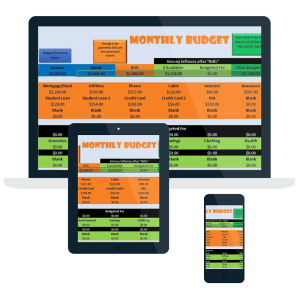 I'll see you inside this week's episode!
It's time to take action,
-Chris Peach
Mentioned in this Episode
https://www.calebsgumballmachine.com
https://www.moneypeach.com/webinar
---