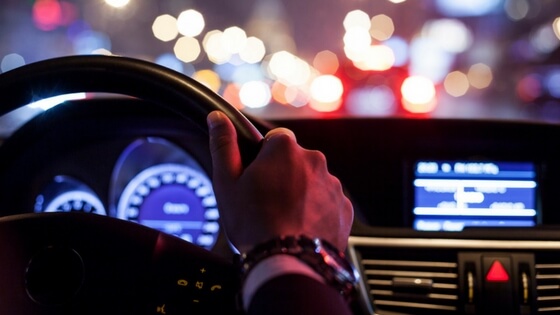 Do you want to make some extra money by simply turning on your phone and hopping in your car? Being a rideshare driver is a great side hustle opportunity as you have complete flexibility with your working hours.
However, before you accept your first passenger, there are a few tricks of the trade to you need to know before you get started driving with Uber.
The Most Flexible Job in the World
Some will argue rideshare driving is the most flexible job in the world. You get to choose when you want to drive because you are not an Uber employee, but rather an independent contractor, partnering with Uber on your schedule.
Whether you are college student needing a way to make money around your school schedule or a retiree looking to simply make money for your next game of golf, becoming a driver for Uber is often the perfect side hustle. Many working professionals have also started driving with Uber because of the flexibility to earn extra cash "after work".
Related Post: The Top 68 Side Hustles
How Much Can You Really Make?
Uber doesn't tell you exactly what drivers make because there are so many factors involved depending on where you drive, time of day, time of year, and whether or not you drive during a surge (peak times).
However, Uber does say this:
"…you can drive and earn as much as you want. And, the more you drive, the more you'll make. "
According to Uber there are more riders on the  road than ever before. With the increase in people looking for their next ride, more people are deciding to partner with Uber to generate extra income than ever before. Again, Money Peach can't give a set dollar per hour amount, but we can tell you drivers are signing up to drive for a reason – they're making money 🙂
Boosting Your Rate with Surge Pricing
Uber will reward you for driving during peak hours when there is a higher demand for rides. These "surge pricing" opportunities usually occur during commute hours and on Friday and Saturday nights. If you can be available to drive at these times, you can expect to generate between 1.3x to 2.1x the normal fare.
Maximizing Your Income Potential
The most successful drivers follow these tips to maximize their earning potential:
Drive during "Surge Pricing" hours
Take back roads to arrive at the destination sooner
Try driving at different times of the week to find the best level of demand and pricing
Record trip mileage to deduct on income taxes
Maximize efforts for an increased tip
Uber Now Allows Tips
Up until recently, Uber did not offer a way for a passenger to tip. However starting in July 2017, tipping will be available everywhere you can find an Uber ride.
As soon as you arrive at the set destination, the rider's phone will show an option for a pre-set tip amount or a custom amount. This could boost your hourly rate quite a bit with simply going above and beyond.
Some things we recommend are:
Providing a charger for the rider's phone
Asking rider their preferred radio station
Making sure car is clean and smells good
Opening the door for rider(s)
Offering bottled water to your rider
Driver Requirements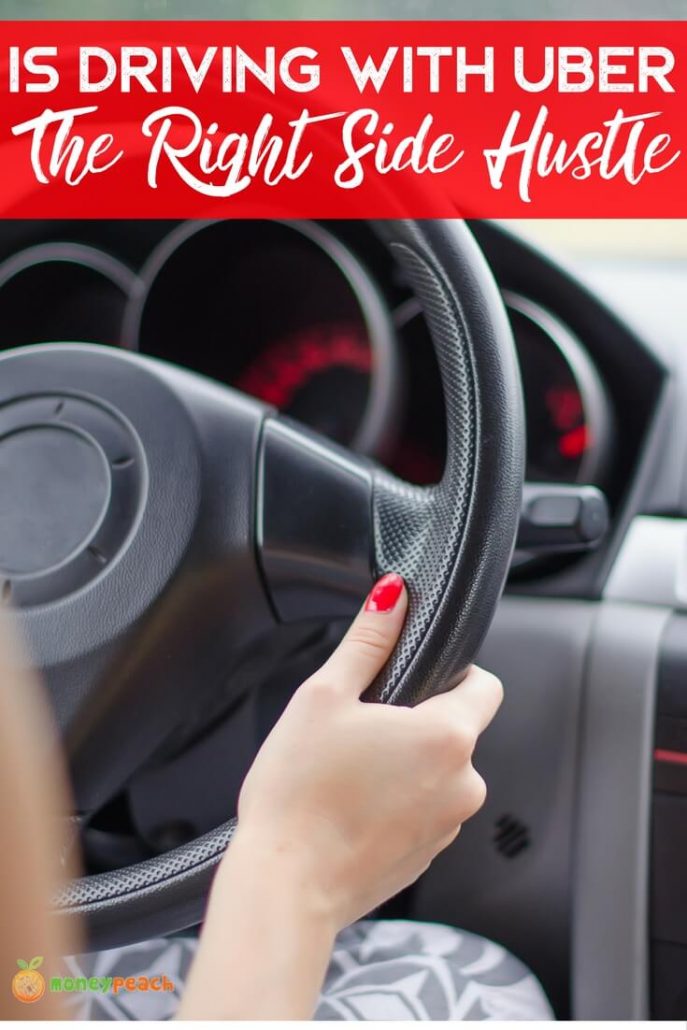 First off, you need to be at least 21 years old with three years of driving experience or 23 years old with at least one year of driving experience. You will also need to pass a background check that includes a review of your last seven-year driving record and you must be without a criminal history.
As a new driver, Uber will also offer you a signup incentive after you complete a minimum number of rides. These incentives are also based on the city you plan to drive in are is technically free money! If you're going to get started, make sure you can accept the minimum number of rides to boost your next paycheck.
Vehicle Requirements
All drivers are independent contractors which means they must provide their own vehicle. However, if you are listed on the insurance policy, you can drive a friend or family member's vehicle.
Before you can accept your first ride, your vehicle must meet the following criteria:
Must have four doors and at least five seat belts
Be a 2001 model or newer
Vehicle is currently insured and registered
Pass an Uber vehicle inspection
***Some cities also have their own additional requirements for Uber vehicles such as being a 2006 model or newer. In New York City, you will also need a Taxi and Limousine Commission (TLC) license.
A Few Helpful Vehicle Tips
The type of vehicle you drive also factors into your earning potential with Uber. You get paid the same if you drive a gas guzzler or a fuel sipper, but having a low-cost vehicle equals more money in your wallet.
In addition to meeting Uber's vehicle requirements, you should also follow these suggestions:
Drive something with great fuel mileage (i.e. Toyota Prius)
Avoid vehicles with expensive ongoing maintenance costs
Do regular preventative maintenance to avoid costly repairs later
Having a more luxurious vehicle can mean you earn more per trip
Other Tips to Become a Successful driver
In addition to having flexibility with your driving schedule and driving a reliable, fuel-efficient vehicle, these other handy tips can help you become a successful driver.
Carry Ridesharing Insurance
Your car insurance provider might also require you to a ridesharing option for additional coverage. These policies can cost an extra $5 a month and can be well worth it if you are involved in an incident.
Uber does provide all their drivers with $1 million in liability coverage in the event of a car accident.
Learning to Use the Uber Map
The Uber app has a heat map that color codes the demand for rides on a hot and cold basis. While only moving to the red area (hot) of the map is a start, pay attention to the proximity of other drivers competing for rides. If you think there are too many drivers in a small area, move somewhere else.
Moving a few blocks can make you the first option for riders instead of letting them choose the driver they think will be best. Remember, you only earn money when you are driving a passenger and sometimes it's better to be the big fish in the little pond.
They Rate You and You Rate Them
Even when you are driving an irksome passenger, be professional and courteous at all times. To keep driving for Uber, you need to maintain a 4.6 feedback rating or higher. Of course, being friendly increase your chances of earning a 5-star rating and maybe even make a tip! Plus, you can always leave the appropriate feedback for your friendly and unruly passengers alike.
Consider Driving for Lyft Too
Since you are an independent contractor, you can also become a Lyft driver. By monitoring both apps simultaneously, you can pick the best ride requests at anytime. This is another perk about being an independent contractor – you can partner with both rideshare companies at the same time!
Summary
The ridesharing economy is now one of the most popular side hustle opportunities in the 21st century. By becoming a driver, you can get in on the action too. If you have a clean driving record, a reliable vehicle, and a flexible schedule, you can earn as much or as little as you want driving with Uber.
https://www.moneypeach.com/wp-content/uploads/2017/08/Drive-for-Uber-FI.jpg
315
560
Josh Patoka
https://www.moneypeach.com/wp-content/uploads/2016/06/moneypeachLOGOhomepage.png
Josh Patoka
2017-08-01 00:20:30
2017-10-31 13:12:16
Is Driving with Uber the Right Side Hustle?