If you are anything like me – you know you have it, you know it costs you money, and you are always wondering if you are somehow getting screwed (overpaying is the professional way to say it). I want you to start keeping more of your money, and you can start with saving more money on your car insurance.
Let's Start with the Basics
Premium – This simply means how much you are going to pay to the insurance company each month
Deductible – This is how much you have to pay out of your pocket if you were to file a claim from a car accident or if you woke up and a tree fell on your car
Now, let's take a look at these two things and see how you can save money right away!
The amount you pay in premium is based on how much risk the insurance company is going to take versus how much you are going to take. If you raise your deductible and take on more risk, the insurance company will usually lower your premium each month.
We used to carry a $500 deductible, which meant if a tree fell on our car we would pay $500. However, if a shopping cart conveniently smashed into the side of our car and it cost only $550 to repair, wouldn't I rather pay the repair out of pocket to avoid the claim on our insurance?
Say "Yes".
Remember, a claim often results in our premiums going up each month. No bueno.
Car Insurance Tip #1:
Once you have at least a $1,000 emergency fund, raise your deductible to lower your premium each month
Break Even Analysis
A way to calculate to see if this is worth it is to do a break-even analysis. Don't worry – the sophisticated money-talk is once again very simple. I think the financial world comes up with these amazing words and phrases to trick us into thinking this stuff is complicated. Remember, most of it is 5th grade math.
Example:
You talked with your agent and want to raise your deductible from $500 to $1,000. Your agent says your premium will decrease by $25/month. If you decide to do this, realize you are taking on $500 more risk to save you $25/month. Therefore, it will take 20 months to break-even ($25/month x 20 months = $500) and then everything after that is extra money in your pocket. You decide if it is going to be worth it or not.
Also, insurance agents may be paid based on your premium each month. If you are asking to lower your premium, they may try to talk you out of it. Don't be mad at them, they are simply doing their job – just be aware.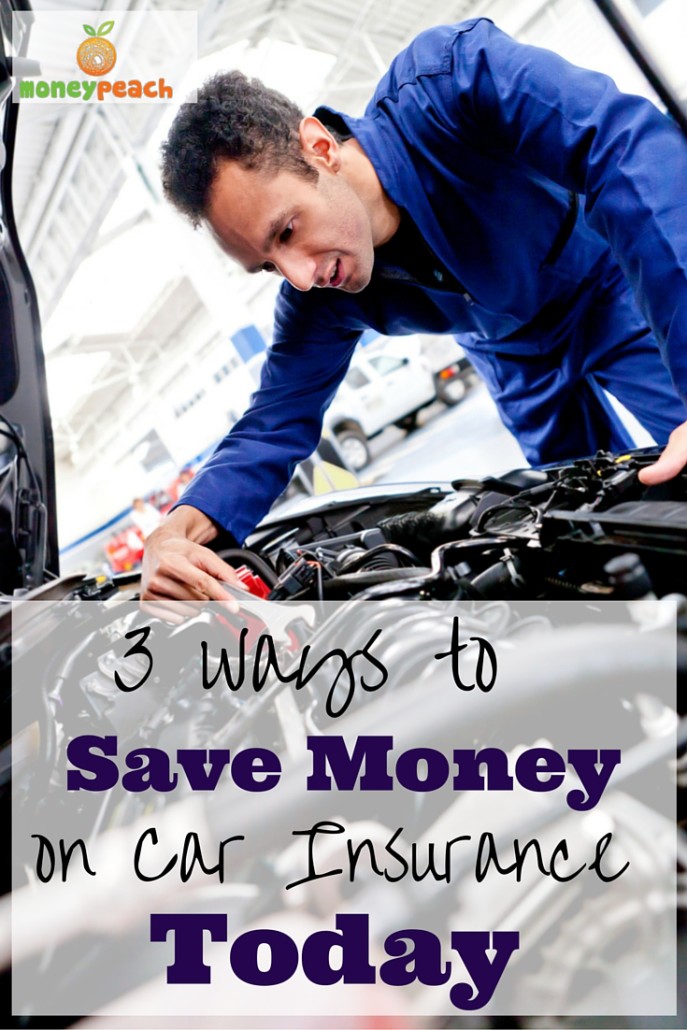 What does this 100/300/100 mean?
These numbers are EXTREMELY important to understand! Here is a very simple, straight-forward way to remember them.
100/300/100
The first number represents how much your insurance company will pay in thousands, PER PERSON, for any injuries you cause.
100/300/100
The second number represents how much your insurance company will pay in thousands, for TOTAL INJURIES you cause per accident.
100/300/100
The third number represents how much your insurance company will pay in thousands, for TOTAL PROPERTY DAMAGE you cause per accident. Property includes anything that will have to be replaced or repaired following an accident you cause.
Example:
David and Cindy were driving in their $45k car when David dropped his cell phone on the floor. He reached down to pick it up, and in an instant collided with another vehicle ($30k) and took out a light pole ($22k). David was able to walk away but…
Cindy's injuries total: $180,000
The driver of the other vehicle: $85,000
The passenger of the other vehicle: $60,000
Total Injuries: $325,000 ($180,000 + $85,000 + $60,000)
Property Damage: $97,000 ($45k car + $30k car + $22k)
David better hope he is carrying more than the standard 100/300/100 coverage or he is going to be in trouble. If he is carrying the typical 100/300/100, then David is going to be responsible for everything over what the insurance company will not pay. In this scenario, David will be responsible for:
$80,000 for Cindy's injuries (David is only covered for up to $100k per injury)
$25,000 (David is only covered for up to $300k for total injuries per accident)
Total David is responsible for: $105,000

←

(Holy Crap!)
Once we realized what these numbers represented, we got on the phone with our agent and made sure we had the right coverage.
We increased our coverage to 250/500/500 and raised our deductible to the max, which is $1,000 with our insurance provider.
However, there was still something else we could do to protect our assets from disaster – An Umbrella Policy, which moves us into Car Insurance Tip #2.
Car Insurance Tip #2
Further Cover yourself with an Umbrella Policy
What is an Umbrella Policy?
An umbrella policy is straightforward and simple. It is extra coverage at an extremely affordable rate to further protect your assets. When your limits have been reached on your auto (or home) policy following an accident, your umbrella kicks in.
We have an umbrella policy for $1 million – when disaster strikes, we are covered beyond what our auto and/or home insurance will cover, up to $1 million.
A typical umbrella policy for $1 million costs around $250/year depending on where you live. If you currently have any assets at all, or will be building some sort of wealth in the near future, I would HIGHLY recommend you purchase an umbrella policy. It's simple – do it!
Note: Depending on your insurance provider, you may need to max out your auto and/or homeowner's limits to become eligible for an umbrella
Discounts, Discounts, & Discounts
Now that you are aware about your auto insurance and umbrella policy, the next thing is to shop around. The Wall Street Journal reported that 38% or insurance buyers do not research insurance products before purchasing a policy.
What is worse – 40% of insurance buyers are not confident if they have enough or even the right amount of insurance! No wonder everyone feels like they are getting screwed – however today you just received a little knowledge fist bump from me to you. Pow!
If you aren't checking into your policy and shopping around, you are losing money. Period. There are so many discounts out there and you are going to be disappointed if you think your insurance company is going to call to remind you to apply for them. Here is a list of some – not all– of the discounts available:
Multi-Car Discount
Car and Home Discount
Car and Life Discount
Alternative Fuel Discount
Anti-Lock Brake Discount
Accident-Free Discount
Defensive Driving Course Discount
Affinity Group Discount (do you belong a group or profession)
College Graduate Discount
Good Student Discount
Paid in Full Discount
Married Discount
Senior (55 and older) Discount
Many, many more – you need to shop around and ask!
Car Insurance Tip #3
Shop around every 2 years for Auto Insurance Quotes
Esurance is our favorite way to get started with a FREE quote. Esurance will give you multiple auto insurance quotes all on the same page so you don't have to go to each insurance company individually.
It is simple, easy, and straightforward. You may be throwing money out of your car window every month and not even realize it! By doing this today, you are taking another step towards taking care of your money now so it will take care of you later! It's easy, it's simple, and it's your money! Why is this hard again?
Lovin' the Content?
I am here to help, to provide massive value, and most importantly, I am not going anywhere.
I want you to win with money and I want you to take a piece of information from this website and implement in a way that makes sense for you.
The absolute best way to tell me I am helping you is by leaving me a comment below and sharing this on your social media by clicking on any of the icons above.
This money stuff isn't taught anywhere and it needs to be on the minds of people just like you. What would the world be like if we didn't have debt payments each month? How would people feel if they no longer had the stress about money? How much more fun could we have if money was no longer the #1 problem in life?
Someone out there needs to see this. It's helpful, it's needed, and most importantly – you get to help get the word out.
Thanks for your loyal support,
-Chris Peach