I drive a 2002 Yukon Denali with 187,865 miles.
This vehicle literally is 15 years old and has enough miles on it to drive around the earth over seven times. There are dents and scratches in it, stains in the carpet, a wire that hangs out of my radio, and a special odor that you only get with this type of vehicle.
It competes with the new car smell which we refer to as the Smell of Experience. This is our family car and yes I love my family. We travel across the desert in it every summer, we drive it through traffic, to football practice, and it has even been our date night vehicle – which means it takes us to dinner for all you sexual deviants who thought I was talking about parking and testing the suspension.
We have often been asked why we drive what we drive and it can be summed up in two words: Opportunity Cost.
Related: The Opportunity Cost Formula
We Used to Drive Expensive Cars We Couldn't Afford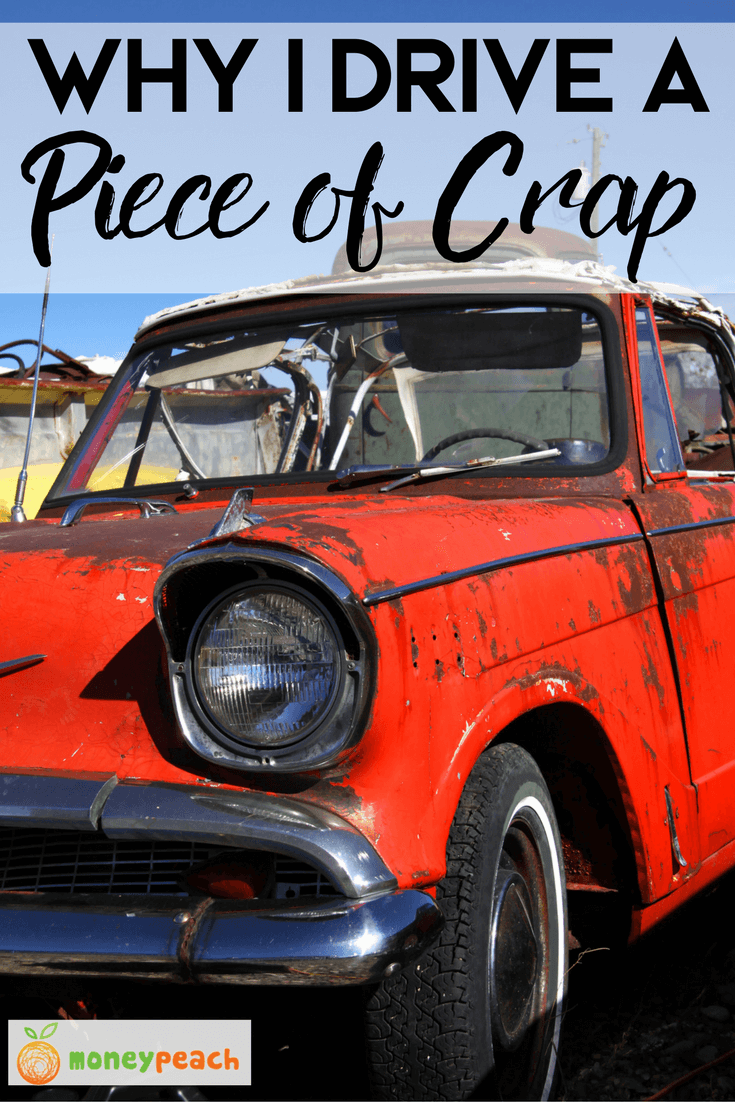 We couldn't afford them because we didn't have the money to buy them. Let me give you an example: The money we had in our savings account wasn't enough to buy the cars we wanted.
Sound familiar?
We were normal, so we did what every other normal person in America does- we financed one vehicle and leased the other. I had a brand new truck and my wife had a brand new Acura.
We didn't make much at the time, but we had the cars to make people think we were rich! We were driving cars we couldn't afford, to impress people we didn't know, and it was costing us much more than the monthly car payments.
The price we paid to impress the people at the stop light was crazy. A new car loses 60% – 70% of its value in the first 4 years. Don't get mad at me, these are factual numbers from NADA and Kelley Blue Book.
Example: A brand new $32,000 car
Four years later it's worth $10,000. The effect of a new car costs roughly $100 every week in depreciation! Not to mention you're paying higher insurance premiums and higher registration fees. A visual example would be to open your wallet next time you are at a stop light, pull out a Benjamin, and throw it out the window. Do that once a week for four years and that ladies and gentleman is called the New Car Experience. 
So what really is a car?
It's a piece of metal that you can drive around in and it continually goes down in value.
It is not an investment. It is not a giant purse to show off to your friends.
It is a car.
It is always going to cost you money.
The Opportunity Cost of Your Car
How much money, or opportunity, will this car cost you? Andrea and I decided we were going to start treating our vehicles like they were nothing more than a piece of metal that goes down in value. We knew if new cars lose 60% – 70% of their value in the first four years, then it made perfect sense to buy older cars.
Tweet Worthy
[clickToTweet tweet="Cay Payments – Helping People Go Broke Since 1919 #moneypeach" quote="Car Payments – Helping People Go Broke Since 1919″]
Is Your Car Upside Down?
Let's assume you are making the average car payment in the United States of $488 over 66 months.
Question: What should you do?
Answer: Stop the bleeding.
Save up as quickly as possible a few thousand dollars and buy a really crappy car. Much crappier than even our car. Buy a $2,500 car for cash. Your friends are going to laugh at you. Your family is going to think you are crazy. If any of these things happen, it is a sign you are winning.
Need More Help?
Download the Entire Step-by-Step Guide to Getting Out From Underneath Your Upside Down Car
Now that you have your paid for car, you need to find out what the payoff or buyout is on your leased or financed car.
For example, say you owe $18,000 on your car, but it is only worth $12,000. This means you are upside down and therefore you will need to take out a $6,000 loan from your credit union or local bank to make up the difference.
Once you sell your car, you now have a loan for $6,000 instead of $18,000, you have a paid for vehicle that has pretty much depreciated as far as it will go, and you are on your way towards keeping more of YOUR money!
What's The Next Move?
Start making a car payment to yourself for the next ten months and get a better car. Let's say you make a $400 car payment to yourself for ten months. Math would tell us this is $4,000. You have my $2,500 car that you are going to sell again for $2,500 and now you have $6,250 to buy a better car.
In ten more months you will repeat this and move up into a $10,000 car. About two years earlier you owed $18,000 on a car that was worth $12,000. Now you owe nothing on a car that is worth $10,000 and you are paying much less in insurance costs and registration fees. You just took a giant step towards winning!
What We Did to Win
We had been debt free for three years when we decided to get a bigger vehicle for our family. We had saved up $22,000 in cold hard cash to buy a nice vehicle! We were getting ready to look at a nice $22,000 vehicle and it hit me….it's just a piece of metal.
We looked at opportunity cost and saw that we could invest that extra money in our kids' college accounts. We could use it to pay off our mortgage quicker. We could invest it into retirement. Basically, we could do much more with all that money than buy a piece of metal that would sit in our garage and go down in value. So, we bought an $8,000 Yukon Denali.
When we received the title to the vehicle, there was a line in the top left that said:
"List Price $47,339"
The original owner paid $47,339. We paid $8,000.
People say the rich get richer and the poor get poorer….now it all makes sense 🙂
Do You Drive a Beater?
Leave a Comment or SHARE this story with someone you know! If this post had even the slightest effect on you, think about who else could be helped! The greatest separator of wealth in today's society are new cars and car payments.
Thanks for reading Money Peach!
-Chris Peach