No one intends to ruin their credit, but once your credit is messed up, it feels like it can never be corrected.
But what if showed you how to repair your credit yourself and see results in just 30 days?
Believe it or not, it's not rocket-science and there are systematic steps that you can take to not only fix your credit; but to make it better than it was before.
1. Get Your Credit Report
Before you can do anything to fix your credit, you are going to need to check your credit report to understand what exactly needs to be fixed.
Now, you can't just get a copy of 1 credit report; you need to get a copy of all three reports from the major credit reporting agencies which are:
Transunion
Equifax
Experian
The reason you need to check all 3 credit reports is that some items could be on one credit report that isn't on the other.
One report could have a collection on it that one doesn't or could have the incorrect balance on a specific account.
It is essential that you get all of your credit reports and that you fix them at the same time; it would be a complete waste of time to only work on one report at a time.
2. Dispute Your Information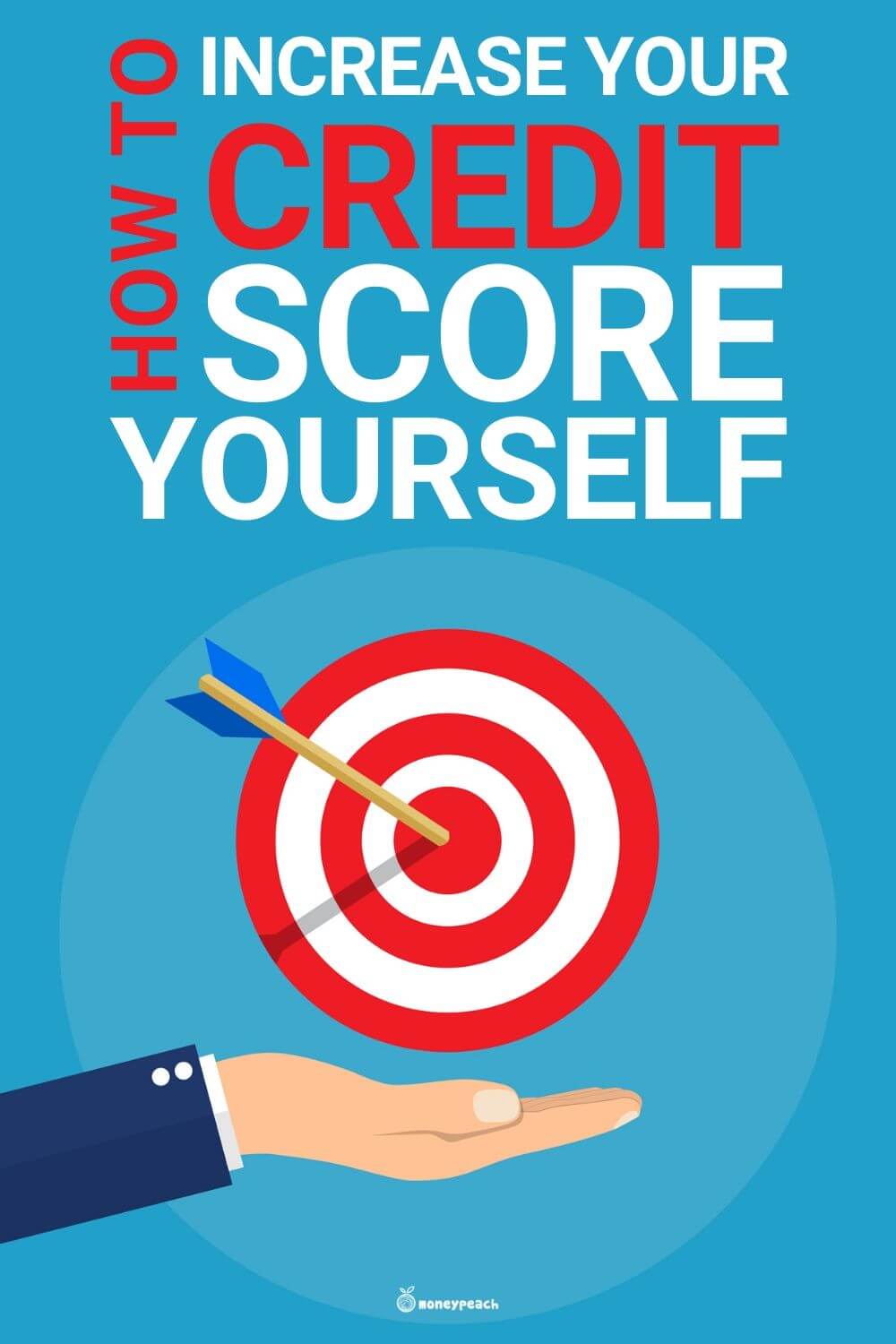 Once you have obtained all of your credit reports, it is time to review all of your information and start the process of disputing specific information.
Your Personal Information
It might not seem essential, but making sure your personal information is accurate on your credit report is necessary.
If there are inaccurate aliases on your report, you could end up having someone else's information on your credit report.
You also want to make sure old home addresses and information about your employer is updated on your reports.
Account Information
You want to make sure that your account information is accurate on all 3 of your credit reports. You also need to dispute any accounts that don't belong to you.
You should also dispute any information that isn't correct on your profile, such as account open and close dates, balance amounts, and payment history.
Collection Information
Outside of late payments, collections are a huge reason why so many people will have bad credit and need to repair their credit.
Collections usually happen when you owe a debt that hasn't been paid to a creditor.
These debts are usually sold to a collection agency for a much lower price (in bulk), and the collection agencies become responsible for collecting the debt.
If you find collections on your credit report, you should look into sending a debt validation letter to make sure the debt belongs to you.
There is also an additional option of paying off the debt for it to be deleted from your credit report.
3. Pay To Delete Collections
One of the fastest ways to fix your credit report is to get rid of a collection on your credit report by using a method called Pay For Deletion.
The way this process works is that you reach out to the collection agency and negotiate to pay the debt you owe; as long as they delete the collection off of your credit report.
It's important to get this agreement in writing before you make the payment because once the collection agency has the payment, they won't have any reason to remove it.
The reason you want to get this deleted and not just set to paid is that it can still affect your credit report negatively if you only have it set as paid.
Having it removed ultimately makes it look like it never existed in the first place.
4. Increase Your Available Credit
Increasing your available credit is paramount; in-fact, FICO (the company responsible for the FICO Score) just announced that available credit and on-time payments will be a massive part of their new credit score model. There are a few ways you can do this:
The fastest and easiest way to increase your available credit, which will lower your overall credit utilization, is to get a credit limit increase.
Most credit card companies will allow you to request one after only 6 months, and it usually doesn't hurt your credit score to request one.
I recommend doing a credit limit increase every 6 months, not to have more credit to use but to lower your overall credit utilization.
5. Add New Credit Accounts
You might be thinking that this is some super odd advice, but the truth is that you can't repair your credit without adding new credit.
You have to add a new history of making on-time payments and try to make the good outweigh the bad. Below are some of the best options for adding new credit when you have bad credit:
Credit Builder Loans
Think of a credit builder loan almost like a personal loan in reverse. Instead of receiving the money once you get approved for the loan, you get it after the loan is paid off.
While the loan is being paid off, your on-time payments will be updated on your credit report, and you will have a new tradeline as well.
Credit builder loans are probably the lowest secured option you will have when it comes to getting a new account. These products do not require a credit check, so anyone with poor credit can qualify.
Secured Credit Cards
Getting a secured credit card would be your next best option because it gives you the ability to control your credit limit based on your initial deposit.
Secured cards require a security deposit that usually start around $200.00.
However, they give you the ability to have an actual credit card that can be used anywhere a Visa or Mastercard is accepted.
Secured cards also have a very low barrier to entry as far as your credit score goes and some cards like the secured card from Capital One gives you an automatic credit limit increase after making 5 on-time payments.
Making on-time payments is key to rebuilding your credit, and secured cards make the process simple.
Merchandise Accounts
You might not be too familiar with what a merchandise account is but think of it as a store credit card. Basically, you get a credit limit that can only be used with the Merchant.
A great example is Fingerhut, they are one of the largest merchandise companies. They offer you the ability to use your credit limit on over 400,000 items.
Fingerhut also offers credit limit increases when you make a few on-time payments, which will allow your credit score to grow.
You might get a hard pull with a merchandise account; however, you will still be able to qualify regardless of credit.
6. Limit Hard Inquiries
The next thing you will need to do is limit all hard inquiries to your credit report. A hard inquiry will stay on your credit report for 2 years, and the more of them you have, the worse your score will get.
You need to limit the number of hard inquiries you have over the next year, and the best way to do that is to understand what inquiries will and won't hurt your credit score.
Inquiries That Hurt Your Credit
Applying For New Credit – Whenever you apply for new credit, you will 90% of the time get a hard credit inquiry on your report.
Apply For A Credit Limit Increase – Depending on your lender, you could incur a hard inquiry when you apply for a credit limit increase, so always ask before you apply.
Opening A Bank Account – Be sure to ask if you will get a hard inquiry on your credit report before you open a new bank account because some banks will pull your credit.
Inquiries That Don't Hurt Your Credit
Checking Your Own Credit – Checking your own credit will create what is known as a "soft credit pull." This means that it won't affect your score, no matter how many times you do it.
Getting An Insurance Quote – This question comes up often; however, getting an insurance quote for your home or car will not affect your credit score. This is because mainly you aren't applying for any type of credit, just for insurance.
Applying For A Job – When an Employer checks your credit, they are not issuing you a loan but just checking to see how you manage your money. This is very true in finance jobs, and this won't affect your score.
7. Pay Your Bills On Time
Now that you have cleaned up your credit and added a few new accounts, it's time for the real work to begin.
While Payment history used to account for over 35% of your score, it looks like in the next year or so, it is going to become even more critical.
Along with paying your bills on time, you should also be mindful of what your remaining balance will be that will report to your credit.
Trust me, this sounds very simple; however, it's the most natural part to mess up, and if you have bad credit, currently, you probably missed a few payments before.
No matter what you do, be sure to pay the minimum payment due, at least.
8. Monitor Your Credit Report & Score
Your next step should be to monitor your credit; while this doesn't seem too significant, it's the one step you don't want to miss.
While you are in the process of repairing your credit, you are going to see a ton of updates on your report, and you need to pay close attention to them.
If a collection agency states they will delete a collection, you need to make sure it gets deleted. If you get a credit limit increase, you need to make sure it reports correctly on your report.
There is no way to figure out if everything you are doing is working if you aren't monitoring your credit.
The worst thing that could happen by not paying attention to your credit is that someone tries to steal your identity.
Monitoring your credit is super important if you want to build your credit correctly.
9. Give Your Credit Time
No one wants to hear this part, especially when you are probably trying to use your credit today.
However, the truth is that repairing your credit takes time, and you will need to manage your credit in 30-day increments.
It usually takes at least 30 days before you see any changes in your reports, so you have to give the changes time to update.
There is a factor known as "Average Age Of Accounts" that are used to determine the age of your credit profile.
The older your accounts, the better your score can become. Time is one of the only factors you can't control when it comes to your credit, but it's just as important.
Take Action
Hopefully, you have a better understanding of how to repair your credit. It might seem like a ton of work, and honestly, it is.
While you don't have to hire a credit repair company to fix your credit, you should be ready to invest a few hundred bucks on obtaining new accounts and paying off old debt.
It's time to take action, get yourself a free copy of your credit score and report and get started with repairing your credit today.
*This post was provided by the team at CreditKnocks and written exclusively for Money Peach.