By now I am sure you have heard the talk of how bi-weekly mortgage payments can save you thousands of dollars and knock years off your mortgage.
No, we are not talking about making two full mortgage payments each month, but rather half-payments every two weeks throughout the year.
If it sounds too good to be true, it's really not. As you will see below, making bi-weekly payments each month will save you thousands of dollars in interest and is guaranteed to shorten your mortgage by years. Yes, you read that correctly — years.
How Bi-Weekly Mortgage Payments Work
Bi-weekly mortgage payments are not rocket science. In fact, with a little 5th grade math, you can quickly see how and why bi-weekly payments are so effective.
If you get paid every two weeks, then you already know there are two months out of the year where you receive a third paycheck. Since you receive a third bi-weekly paycheck two times per year, technically you are getting paid one extra month every year.
This is exactly how bi-weekly mortgage payments work.
Let's use the year 2020 as an example and assume you start making bi-weekly mortgage payments starting on Friday, January 3rd, 2020.
Jan 3rd, Jan 17th, Jan 31st
Jul 3rd, Jul 17th, Jul 31st
As you can see above, a third half payment is made in January and July, therefore making an additional full payment beyond just the 12 payments for the year.
Start With Your Mortgage Lender (If Available)
Some mortgage lenders will agree to set you up on bi-weekly mortgage payments if you ask for it. However, keep in mind banks are in the business of making money and they make less money when you are enrolled in bi-weekly payments.
With that said, you need to call your bank or lender and ask if you have the option to set up automatic bi-weekly payments. Some lenders even offer this service online which can save you the hassle of having to call or make an appointment with your lender.
Do Not Pay Fees (This Should Be Free)
As mentioned above, the bank makes less money if you pay off a 30-year mortgage in less than 30 years. Therefore, many banks are reluctant to offer bi-weekly payments, and some go as far as to even charge a fee to set up with your bi-weekly payments.
Do not ever pay your bank or lender a fee to set up bi-weekly mortgage payments. The good news is, if there is a fee involved you can easily set up bi-weekly payments yourself.
Do-It-Yourself Bi-Weekly Mortgage Payments
Remember, making a 50% bi-weekly mortgage payment is the same as making 13 full payments per year.
If your bank or lender doesn't offer bi-weekly payments or they want to charge you a fee, you can easily do this yourself.
Open up and create a sinking fund (a savings account) and every month transfer 1/12th of your principal and interest payment into the savings account.
Keep in mind most mortgage payments include P.I.T.I. — principal, interest, taxes and insurance. On your monthly statement, your taxes and insurance may go into an escrow account and can be found on your monthly statement.
Look at your mortgage statement and determine how much of your payment is principal and interest, and then take 1/12th of that as the amount you will transfer each month into your sinking fund.
A DIY Example:
Your monthly mortgage payment is $1,500. From that mortgage payment, $300 is for taxes and insurance (escrow) and the remaining $1,200 is principal and interest.
Divide the principal and interest payment by 12 which is $100. Then every month, automatically transfer that amount into your sinking fund. At the end of the year, you will have a 13th mortgage payment to throw at the principal of your mortgage.
You could also just add $100 every month to your principal which will have the same effect.
Real World Examples
Now let's actually look at some real world examples to see the power of making bi-weekly mortgage payments.
The 30 Year Mortgage
Mike and Rhonda just purchased a new house on a 30-year mortgage with an interest rate of 4%.
Mortgage Amount: $300,000
Interest Rate: 4%
Term: 30 Years
Monthly Payment (Principal and Interest): $1,432
If Mike and Rhonda move to bi-weekly payments of $716, they will pay off their loan in 25 years and save $35,068 in interest.
The 15 Year Mortgage
Jenny purchases a house on a 15-year mortgage with an interest rate at 4%.
Mortgage Amount: $400,000
Interest Rate: 5%
Term: 15 Years
Monthly Payment (Principal and Interest): $3,163
If Jenny moves her monthly payment schedule to a bi-weekly payment schedule, Jenny will pay off her mortgage two years faster and save $21,699 in interest.
As you can see in both scenarios above, bi-weekly payments save thousands of dollars in interest and always pay the mortgage off sooner.
A Simple Bi-Weekly Calculator
For a simple bi-weekly mortgage calculator, I would recommend Bankrate's.
This simply calculator will ask your for your current loan balance, your annual interest rate, and how many years you have left on your mortgage. Once you hit submit, it will show you the savings in terms of years and interest. It's super easy to use and you'll have your results in seconds.
Common Mistakes of Paying Extra Towards Mortgage
When setting up bi-weekly payments, there are a few things you need to be aware of before you start. Here are some of the most common mistakes to avoid when you move away from a traditional monthly payment schedule.
Paying a Penalty or Fee for Extra Payments
Some banks go as far as to charge a fee or penalty if you pay off your mortgage early. Although this is not common practice, make sure you don't get caught paying fees or penalties when paying the mortgage down quicker.
Also, as mentioned above you should never pay a fee to set up bi-weekly payments. If this happens, go the do-it-yourself route.
Not Making the Extra Payment to Principal
Always double check your extra payment is actually going to principal. Sometimes lenders will apply your extra payment as pre-payment of your principal and interest which only shortens the loan but does not actually save you any money.
Making Yourself Cash Poor
Don't make yourself cash poor by moving to bi-weekly payments. The most effective way to manage your money is to live on a very simple budget each month. Once you can visually see how much is coming in and going out each month, you can make the best decision on how to pay off the mortgage faster.
Free Budget Download: Grab my free budgeting templates and download the how-to-budget mini course here.
Going Beyond the Bi-Weekly Payment
Now that I have you excited to get rid of your largest payment in life sooner and also save thousands in interest, you may be thinking what else can I do?
The next step is to look at your monthly budget and decide if you can add more each month to your mortgage. Even just adding $100 every month can save you thousands of dollars and years of payments.
It's time to get creative. What would you be willing to sacrifice just a little bit to pay off your mortgage that much sooner? Or would you be willing to work an extra shift at work, sell something each month, or increase your income and apply the extra towards the mortgage?
Whichever you decide to do, just promise to be consistent each month.
But Should I Even Pay Off the Mortgage Early?
I have yet to meet anyone with a paid off mortgage that wished they would have spent more time paying their mortgage down. Not a single person.
This is because a paid off mortgage creates an extreme feeling of security, peace of mind, and accomplishment.
However, there is the other side of the argument that states you are paying down a mortgage at 4% when you could be investing those extra dollars at 10% or more. And the argument is mathematically correct.
Truth-be-told, if you decide to pay off your mortgage early, the amount you are saving is most-likely going to be much less than the amount you possibly could make investing into your retirement accounts.
In my opinion, peace of mind isn't free. I will still tell everyone to put as much as they can towards their retirement accounts. If you can max them out, then you should.
However, I'm also not going to keep my mortgage for 30 years if I can pay it off early by moving to a simple bi-weekly payment schedule.
Final Takeaway
Yes, you can set up bi-weekly payments, save thousands of dollars and knock years off your mortgage. It doesn't matter if you just made your first mortgage payment or you are 10 years into an existing mortgage — you can start this today.
Whether you call your lender and set up bi-weekly payments or you decide to go the DIY route, either way you are saving money and years off your mortgage.
---
Create a Budget Before You Add Extra to the Mortgage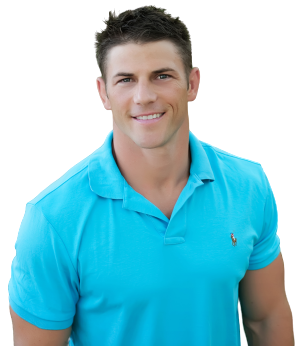 Before you decide if can add any extra to the mortgage, you need to create a simple budget.
This will allow you to quickly see how much you can throw extra at the mortgage each month to get the mortgage paid down quickly!