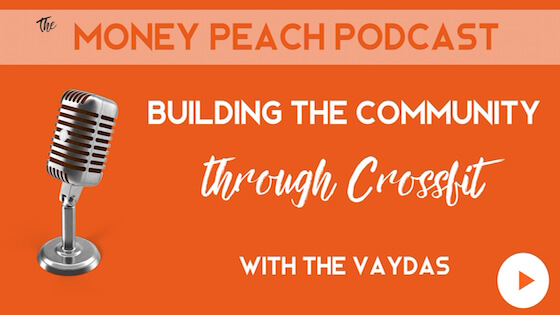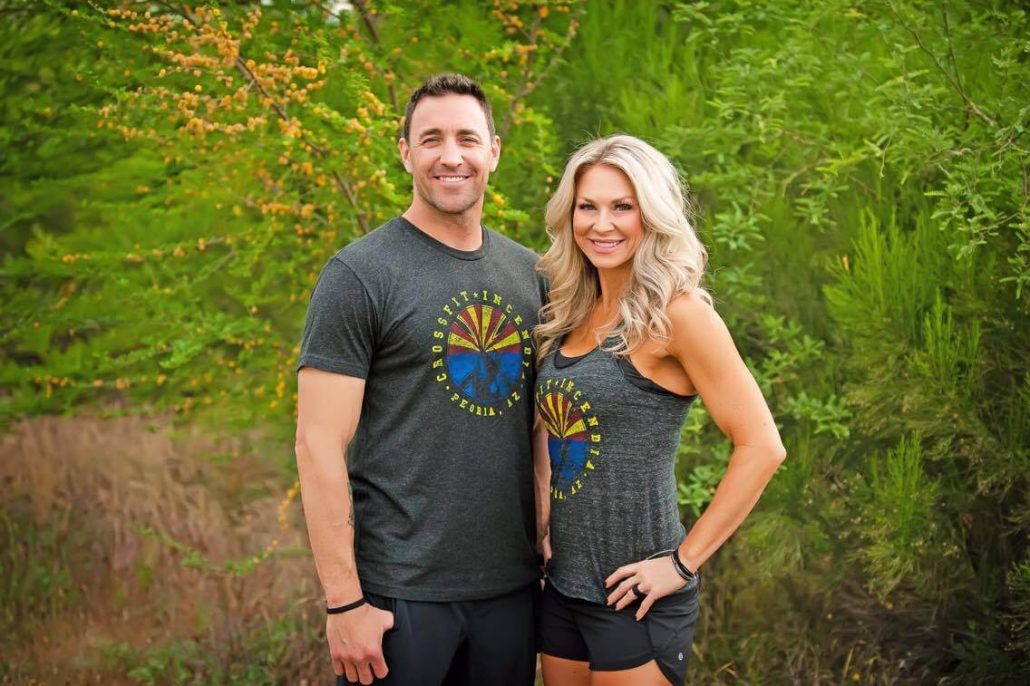 My Guest on the Show…
This is a special day for me and this show – the 50th episode!
If you have been listening for a while, you may have noticed a common theme with many of the guests: I either met them at or through the "gym".
I decided to tie all of those guests together by inviting the founders and owners of the Crossfit gym I attend – Brian and Lisa Vayda.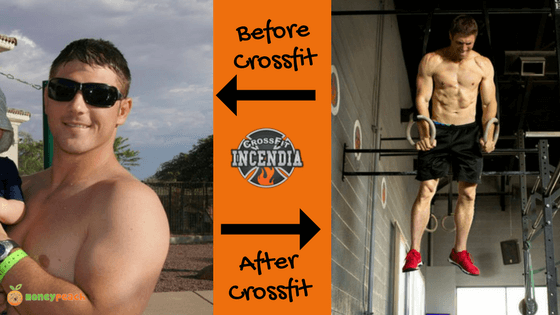 In 2012, they were taking a road trip and started dreaming about taking their passion and turning into a business. A few months later, that dream would become a reality. And within a year, the reality was this: they had created the second largest Crossfit gym in the entire state of Arizona!
During the interview, we break down why they were able to achieve such a high level of success early on and how they almost lost everything right at the peak of it all. We discuss the ups and downs in starting and keeping the gym alive and some the greatest challenges we all face as entrepreneurs.
One of the biggest takeaways from the episode is the very personal story about one of the toughest moments inside their journey as husband and wife entrepreneurs, and how they were able to push through when many of us would have called it quits.
Here is the list of interviews from this Crossfit gym:
Now, I have a few questions for you all…
What are some of your questions you would like answered on the show? Simply leave a comment at the bottom and let me know or you can contact me here and ask anonymously.
Are you enjoying the podcast? If you do, would you be willing to leave a review for the show here? The more reviews the podcast receives, the more people will learn about it!
---
The Money Peach Podcast is brought to you by my #1 online program for showing you how to budget, how much to save, how to manage your debt payoff, when to save for retirement, what to teach your kids about money, and how to build a legacy to last beyond your lifetime.
If you find yourself continuing to live paycheck-to-paycheck and wondering where all the money went at the end of the month, it's time to finally make a positive change. Welcome to the class they forgot to teach you about money – Awesome Money Course.

Mentioned in this Episode
---
Crossfit Incendia Facebook Page (the community)
How to Win Friends and Influence People by Dale Carnegie (Book)
Tools of Titans by Tim Ferriss (Book)
This Naked Mind: Control Alcohol: Find Freedom, Rediscover Happiness & Change Your Life (Volume 1) by Annie Grace
The Good Dad Project (Podcast)
Show Notes
---
Growing up Brian [3:10]
Growing up Lisa [4:45]
Where I met Brian and Crossfit [7:15]
Brian's first gym experience [11:15]
Lisa's 360 turnaround [12:45]
Non-stop hustle [18:45]
Telling me I was fat! [21:00]
Cash flowing the business [24:20]
The very beginning of Crossfit Incendia [26:05]
Building the community [30:00]
Growing pains and almost going broke [35:30]
Customers = friends = family  [44:00]
---
https://www.moneypeach.com/wp-content/uploads/2017/07/Episode-Podcast-Cover-3.jpg
315
560
Chris Peach
https://www.moneypeach.com/wp-content/uploads/2016/06/moneypeachLOGOhomepage.png
Chris Peach
2017-07-06 00:20:54
2018-12-22 12:21:38
Episode 50: Building the Community through Crossfit with the Vaydas