Listen on the Podcast
What is a Health Savings Account?
A Health Savings Account (HSA) is a tax-advantaged account created for individuals who are covered under high-deductible health plans (HDHPs)
In order to have an HSA, you must be in a HDHP
Must be inside a High Deductible Health Plan (HDHP)
$1,400 deductible single
$2,800 deductible family
$6,900 maximum out of pocket for single
$13,800 maximum out of pocket for family
Who Qualifies for HSA?
Employees, self-employed, and unemployed
You can't have health coverage elsewhere
You can't be enrolled in Medicare
You can't be claimed as a dependent on someone else's tax return
How much can you put in HSA (2021)?
$3,550 single
$7,100 family
$1,000 extra 55 and older
Contributions made by your employer are included in limits
How Does a Health Savings Account Help Me Save Money
An HSA can save you thousands of dollars per year because of the tax advantage and lower premiums. HSAs transfer risk away from the insurance companies and onto the owner of the HSA. This in turn lowers your monthly premiums and allows you to use tax-free dollars for medical expenses.
In addition to tax-free deposits and withdrawals, any growth inside the HSA (investment) is also tax-free.
Frequently Asked Questions
Will I lose the amount inside the HSA if I don't use it in the calendar year?
No. HSAs are different from the use it or lose it Flexible Spending Accounts. These are meant to be used for long-term savings and you can roll over your HSA into the next year (ongoing).
Are monthly premiums tax-free?
No. However, Medicare premiums can be used with tax-free dollars from inside your HSA.
What if I don't use the funds for qualified medical expenses?
You will have to pay the income tax on whatever was withdrawn and a 20% penalty if before age 65.
What if I switch jobs?
Just like a 401(k), you own the HSA and it goes with you if you leave your employer. Also, if you are self-employed you can open your own HSA at Lively.
Open Your Own Health Savings Account at Lively HSA
Self-employed, retired or unemployed? You can still contribute and invest inside your Health Savings Account at Lively.
---
A Budget Goes Hand in Hand with an HSA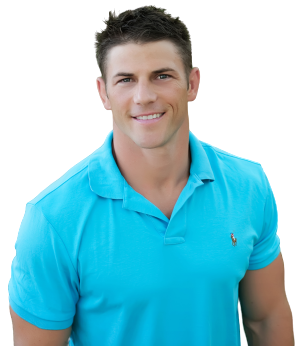 Now that you have a pretty good idea of how a Health Savings Account works, I am going to encourage you to start a simple budget.
Here are the same budget templates I use and I will also walk you step-by-step with how to use them. If you have any questions at all, please post in the comments section below.
Good luck and congratulations on your HSA and your new budget!
---
Thanks so much for listening to the show and if you feel the content of this podcast was helpful, please subscribe to the podcast where you listen and leave a review!
Today's show was brought to you by OneAZ Credit Union — my very own credit union I have been proud a member of since 2011.


If you live in Arizona and are looking for a large credit union with a local, customer-focused feel for your personal or business banking needs, look no further than OneAZ Credit Union.
---