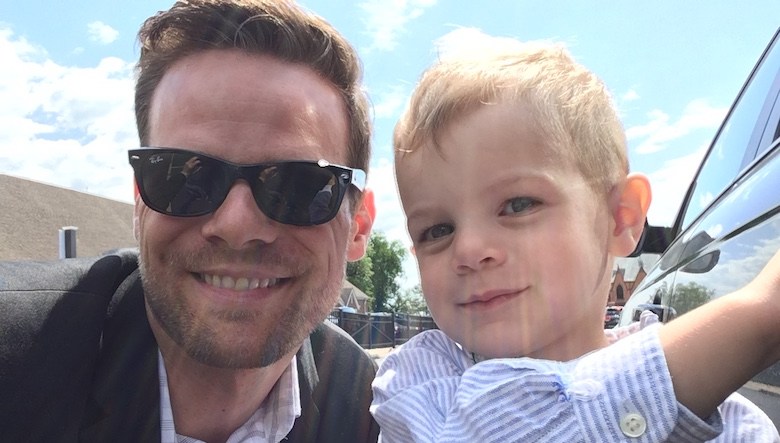 My Guest on the Show…
Andy Hill is making noise inside the personal finance world. He is the founder of the Marriage, Kids, and Money (MKM) Podcast and the MKM Blog. Recently, I was a guest on Andy's show when he mentioned to me about paying off all of his debt, including the mortgage, by age 35.
Yes, completely debt free by age 35…holy crap!
I wanted him to come on the show to share how he and his family are making the sacrifices now to pay off everything so they can soon live completely free from debt. Also, Andy does not make a million dollars, he isn't a trust fund baby, and he has a Monday – Friday job. From the outside looking in, Andy and his wife appear completely normal.
However, they are far from it. How many 35-year-olds do we meet who have paid off their mortgage?
Lastly, if Andy and his wife can turn their dream into a reality, then what is stopping you and I? Andy and I talk about that inside the show…
Now, I have a few questions for you all…
What are some of your questions you would like answered on the show? Simply leave a comment at the bottom and let me know or you can contact me here and ask anonymously.
Are you enjoying the podcast? If you do, would you be willing to leave a review for the show here? The more reviews the podcast receives, the more people will learn about it!
---
The Money Peach Podcast is brought to you by my #1 online program for showing you how to budget, how much to save, how to manage your debt payoff, when to save for retirement, what to teach your kids about money, and how to build a legacy to last beyond your lifetime.
If you find yourself continuing to live paycheck-to-paycheck and wondering where all the money went at the end of the month, it's time to finally make a positive change. Welcome to the class they forgot to teach you about money – Awesome Money Course.

Mentioned in this Episode
---
Show Notes
---
A little about Andy [02:17]
Entrepreneurship – getting started [07:08]
$50,000 in debt [09:07]
Marriage and money [11:33]
Good debt vs bad debt? [12:56]
Paying off the mortgage at 35 [16:47]
30-year vs 15-year vs 10-year mortgage [22:55]
The Marriage, Kids, & Money Podcast [27:51]
---