Money comes from work. This week I interview Brooklyn, a teenpreneur who decided to start her own business at age 14. Here business is called Tropigear where she sells custom handmade dog collars, cat collars, and coats for half the price as the big box retailers. Next time you're thinking of spending money on your pet, take a look at Brooklyn's site Tropigear here.
Inside the episode, she shares her why, her how, and what it takes to balance going to school full time, running her business, and being a teenager. Yes, you can take your idea, take action, and generate income – just ask Brooklyn.
The first step to solving your problems with money is to take back control of your money. This always starts with the Budget.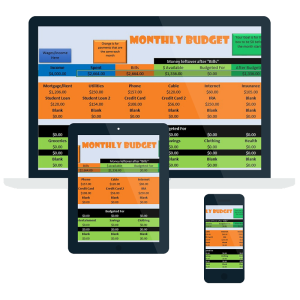 Thanks for listening in on another episode of the Money Peach Podcast!
-Chris Peach
Mentioned in this Episode
Tropigear – Handmade Dog Collars and Coats
---