Updated at 10:05am on April 2nd, 2020
On Friday, March 27th, President Trump signed the Coronavirus Aid and Economic Security Act (CARES Act) into law.
This will be the largest emergency relief package in United States history. Just about every American will be receiving a one-time direct-deposit starting at $1,200 and going up from there.
The bill affects many different parts of the economy, including the mortgage industry. For the purpose of this post, I will be simplifying and explaining what you can expect as a homeowner or renter.
Is My Mortgage Affected?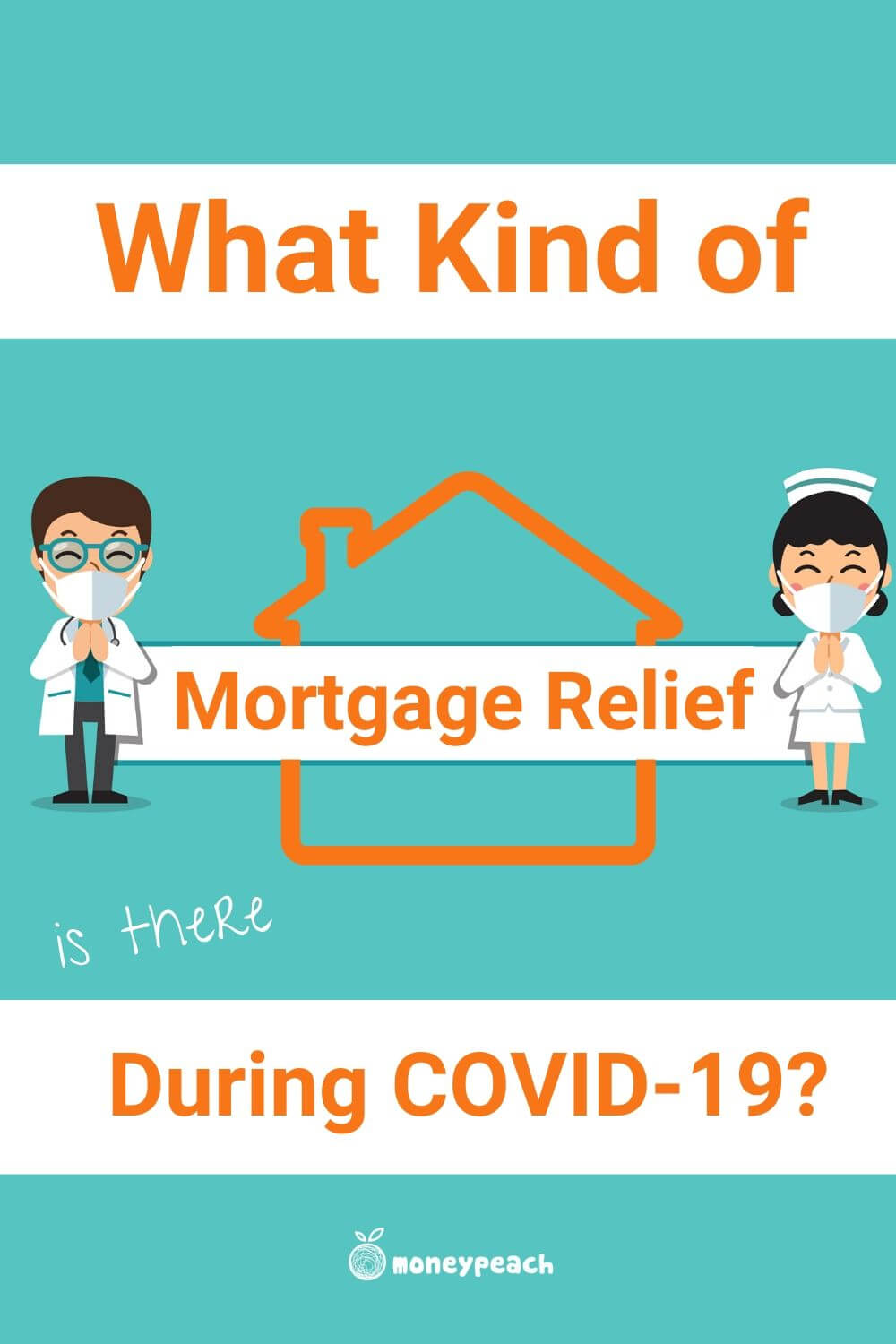 Right now, borrowers of any government-backed mortgage (Fannie Mae, Freddie Mac, HUD, VA, or USDA loan) can request up to a 180-day forbearance from their mortgage company.
If you aren't sure if your mortgage is federally backed, here are few things you can do to find out.
Check online. You can quickly look online by checking the Fannie Mae or Freddie Mac tools to determine if these two government-backed providers own your mortgage. You will need the property address, name, and social security number of the borrower.
Contact Mortgage Company. You can call your mortgage company. By law, your mortgage company is required to tell you who owns your mortgage and also provide you with the contact information for whomever owns your mortgage.
MERS Website. A third option is to check the Mortgage Electronic Registration Systems (MERS) website. This takes a few minutes (multiple steps) and will show you who owns your loan.
What If My Mortgage is Not Federally Backed?
If this is the case, I would strongly advise you contact your mortgage loan provider immediately. You should ask them what programs are in place to help out those who are affected by COVID-19.
Since the CARES Act does not require private lenders to offer any kind of financial help, you should ask your private lender if they are willing to offer the same or similar help.
Things to should ask you private lender:
Can I get a forbearance and for how long?
Will there be a penalty (fees, additional interest) if I enter forbearance?
Will you be reporting my forbearance to the credit bureaus?
Pausing Your Mortgage Payments – Forbearance
Once you have determined your mortgage is federally backed, you can now request up to 180 days of forbearance. This is not automatic and you must be experiencing a financial hardship as a result of the COVID-19 pandemic. However, you are not required to provide proof of a financial hardship.
If after the 180 days you still are experiencing a hardship, you can request an additional 180 days (6 more months).
Note: The wording is up to 180 days – meaning this is not a guaranteed 180 days when you apply through your mortgage service provider. This means you could contact your mortgage company to request the full 180 days and they may respond with a time frame less than 180 days.
What Does Forbearance Mean?
Forbearance is a temporary delay in payments without having to face a foreclosure.
It is important to understand forbearance is not the same as mortgage forgiveness. The borrower is still on the hook for the principal and interest payments owed to the mortgage company at the end of the forbearance period.
What is the benefit of forbearance?
The benefit of forbearance is you can delay payments temporarily and not face additional fees, added-on interest, or negative credit reporting while you have your payments on pause.
Do I Have to Pay the Missed Payments Back Right Away?
It depends on who your mortgage is through. I have already seen many people posting on our Facebook page about their mortgage company stating a balloon payment will be due at the end of the forbearance period.
However, I saw another comment on our Facebook page that Navy Federal Credit Union is going to take the missed payments during the forbearance period and add those to the back end of the mortgage.
Bottom line: I would definitely try and convince your lender to move the missed payments during forbearance to the back end of your loan for obvious reasons. If they say "no", then I would make sure to submit another 180-day forbearance period once the first one ends.
How Long Can I Pause Payments?
The bill states you can pause your payments for up to 180 days. Again, this is not a guaranteed 180 days for everyone and will vary from bank-to-bank and person-to-person.
Once the initial forbearance period expires, you can request up to an additional 180 day extension if you still require it.
Will I Have to Pay a Penalty?
No. The bill specifically states that the mortgage provider cannot add penalties, fees, or additional interest during the forbearance period. Also, the mortgage companies cannot send any negative payment status to any of the credit reporting agencies (Experian, Equifax, or TransUnion) during the forbearance period.
Will Forbearance Affect My Credit Score?
It shouldn't for now. The mortgage lenders have been instructed not to report any late or missed mortgage payments to the credit reporting agencies during forbearance. This will be applied for 120 days after President Trump declared COVID-19 a national emergency.
This means a late, missed, or partial payment will not be reported to any credit bureau through July 25, 2020.
Can I Still Be Foreclosed On?
The CARES Act did put a few things in place to protect homeowners from facing foreclosure, but it's temporary.
Anyone who was currently in the foreclosure process or getting ready to be foreclosed on now has until May 17, 2020. This simply means the bank cannot foreclose on anyone through this date.
How Do I Apply?
You will need to submit a request to whoever services your mortgage (usually the bank where you send your mortgage payment).
You must state you are experiencing a financial hardship due to the COVID-19 pandemic, but you do not have to show proof or any kind of documentation. From there, the mortgage service provider will determine the period of forbearance, which is up to 180 days.
Do Not Stop Making Payments Yet
You definitely should not just stop making payments right away. Remember, forbearance is not automatic during the COVID-19 crisis and you must apply for it through your mortgage provider.
If you don't contact your mortgage provider first, you could face penalties including additional fees, additional interest, and negative marks on your credit report. Realize, all you have to do is contact your mortgage provider and tell them you are having a financial hardship due to the Coronavirus. You do not have to show any kind of proof, you just have to submit a request.
What If I am Renting?
Per the CARES Act, renters are provided with eviction relief and each state has set up different dates for when the eviction relief will end.
Also, the landlord must give you 30 days from the eviction notice to vacate the property. This means if you are sent an eviction notice on July 25th of this year, the earliest you would have to vacate the property would be August 24th.
Also, just like a homeowner in forbearance, the landlord cannot charge you extra late fees, penalties, or any other charges for paying your rent late. However, keep in mind you are still on the hook for the rent you do owe and you still are obligated to pay the full rent after the eviction relief period.
This benefit is eviction relief, not a full forgiveness in rent payments to your landlord.
The table below shows when each state will be halting the eviction notices for renters.
| States Stopping Evictions | End Date for Eviction Relief |
| --- | --- |
| Arizona | July 22, 2020 |
| California | May 31, 2020 |
| Connecticut | March 27, 2020 |
| Delaware | April 16, 2020 |
| Hawaii | No end date |
| Illinois | April 7, 2020 |
| Indiana | End of emergency |
| Iowa | April 16, 2020 |
| Kansas | May 1, 2020 |
| Kentucky | No end date |
| Louisiana | No end date |
| Maine | May 1, 2020 |
| Maryland | End of emergency |
| Massachusetts | No end date |
| Michigan | April 17, 2020 |
| New Hampshire | No end date |
| New Jersey | May 18, 2020 |
| New York | June 24, 2020 |
| North Carolina | April 13, 2020 |
| Pennsylvania | April 3, 2020 |
| Rhode Island | April 19, 2020 |
| South Carolina | No end date |
| Tennessee | No end date |
| Texas | April 19, 2020 |
| Virginia | April 6, 2020 |
| Washington | April 18, 2020 |
| Washington D.C | No end date |
| Wisconsin | May 26, 2020 |
Check With Your City or County
If your state wasn't listed above, then check with your local and state government websites for more information about COVID-19 related eviction timelines and notices. If your state is listed above, it is still a good idea to contact your local area to see if there is increased protection for renters at the local level versus the state level.
For Landlords
The eviction relief for tenants only applies for the following:
Has a federally backed mortgage
Has a multifamily mortgage loan
Covered by the rural housing voucher program
Covered under the Violence Against Women Act of 1994
What About a Refinance?
At the very start of the COVID-19 crisis, borrowers flooded the mortgage industry to lower their mortgage rates. While the rates right now aren't as low as they were at the beginning of March, rates are still really low and it may be something to consider.
I recommend doing a refinance 100% online using Reali Loans (formerly Lenda). I have seen other banks charge up to $2,000 and then roll the fees into your new loan. With Reali, they don't charge any lender fees at all and it's all streamlined online. Also, right now they are working hard to get your business and promise to beat any other refi estimate from any other bank.
Still Have Questions?
If you still have questions about mortgage relief during the COVID-19 pandemic, please leave me a comment below and I will respond.
This helps everyone out since your question may also be similar to someone else's question. Also, if you have questions about how much you will be receiving via the stimulus check, I am updating all the stimulus check information here.