In this 2020 Blooom review, I will share with you what Blooom is, how it works, and why it's a great free tool for your own retirement plan.
2020 Blooom Review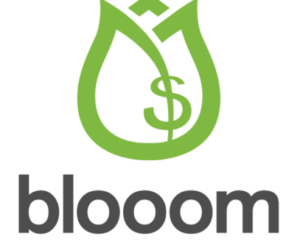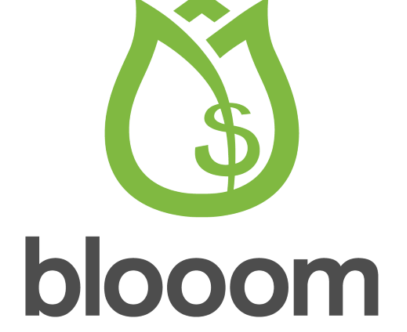 Product Name: Blooom
Product Description: Blooom is a robo-advisor that is specifically for your employer sponsored retirement plan. Blooom connects to your current 401(k), 403(b), 457, 401(a) or Thrift Savings Plan (TSP) and manages your current investment options to with their propitiatory software. Blooom does not charge a percentage of assets under management and instead costs $10/month for all investors.
Brand: Blooom
Offer price: 10.00
Currency: USD
Management Fee

Hidden Fees (None)

Accounts Supported

Account Rebalancing

Free Tools
First, let me share a little bit about how Blooom (yes, there are three o's) has helped my own retirement plan.I was 23 years old and getting ready to start my career as a firefighter.
During the twelve week long academy, we would spend 50 hours per week fighting fires, pulling heavy hoses, climbing ladders, learning how to safely rescue a trapped victim, and how to not get killed inside our dangerous profession.
We also spent one hour at the very end of a long academy going over our retirement plan.
Since we were only given an hour, I did what most people do when choosing investments during employee orientation.
I just looked at the person next to me and chose the same ones he did.
A few years later I learned I could have my retirement managed by a financial advisor. I couldn't believe how much they wanted to help me (wink wink). They would also help me lower my expensive 401(k) fees, which in all honesty didn't even know existed.
With all of this talk about investing, 401(k)s, portfolios, advisors, and everything in between, I really didn't which way to go.
Here were my three choices:
Do nothing and expect amazing results in retirement
Hire a financial advisor and pay them a large fee 
Try to figure out how to invest on my own
That is when I met Chris Costello, the founder of Blooom and he explained it was his life's mission to make investing readily available for the 99% of Americans.
Chris also came on the Money Peach Podcast (listen further down in the post).
Contents For This Post (Click to Open)
Blooom Review: What is it?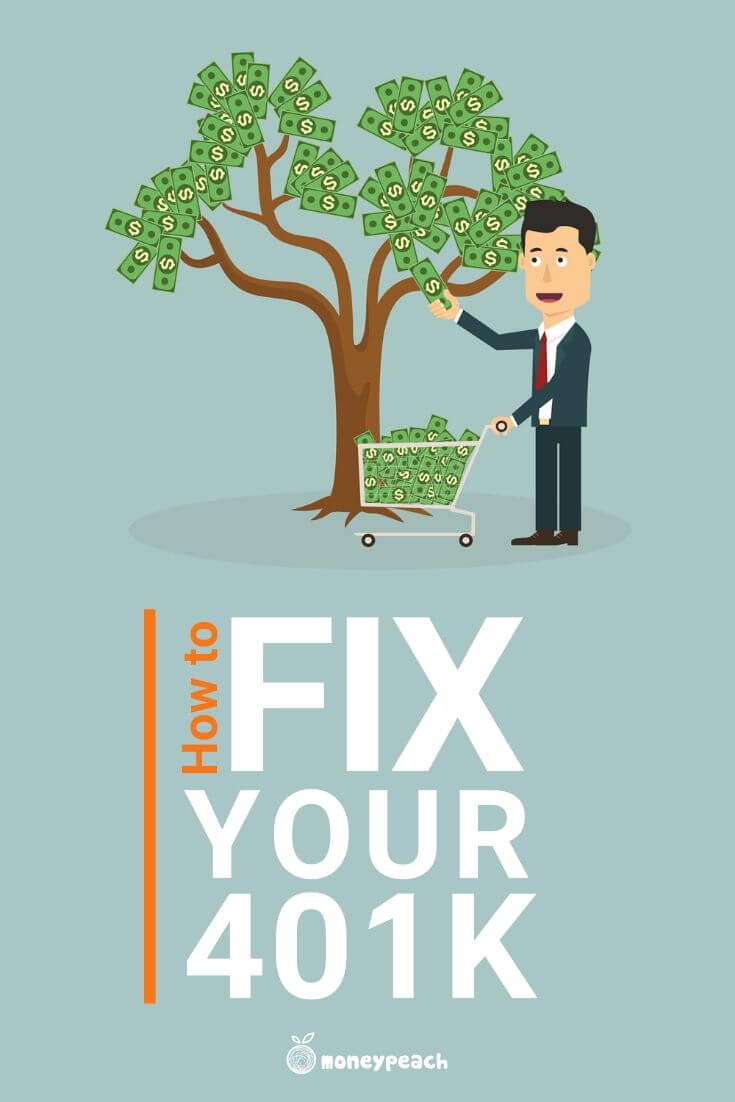 Blooom is a robo-advisor that is specifically for your employer sponsored retirement plan.
Depending on where you work or what you do, Blooom will help you manage the following retirement accounts:
401(k)
403(b)
457
401(a)
Thrift Savings Plan (TSP)
Note: Blooom does work with all the above accounts, but I will be using the term 401(k) for the rest of the post.
The great thing about Blooom is you can try them out for free. I highly recommend you allow Blooom to give you a free review of your current plan so you can see and understand about the hidden fees you are paying.
If you do decide to go with Blooom (I currently use Blooom as well), the cost is extremely low at $10/month and it's month-to-month without any contracts. Compare that to the average 1% you will pay a financial advisor (human) and you are saving thousands of dollars each year, and even more over your entire career.
How Blooom Does It
Blooom attaches to your 401(k) plan and uses a proprietary algorithm to analyze and optimize your investment portfolio. To put it simply: Blooom looks at your current investment allocation and tells you how its really doing and how it can be better.
How Does Blooom Work?
I'm going to walk you step-by-step to how Blooom works and what you can expect when you visit their site. The screenshot below is not stock images but an actual screenshot from my very own Blooom account.
First: Free Review of Your Current Funds
They have a free feature which is as simple as it gets. Once you create a free Blooom account and connect your employer sponsored plan via their website, they do a full analysis of your 401(k) plan.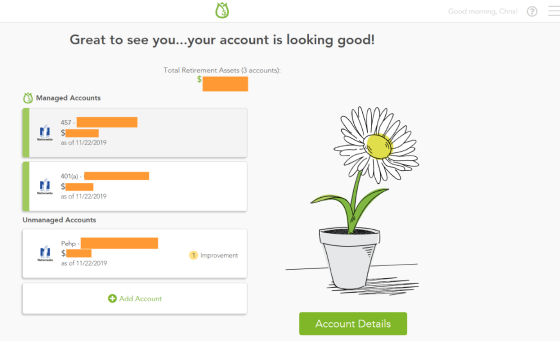 To make it as user-friendly as possible, they use a flower symbol to show you the health of your current 401(k) performance and even gives you recommendations to improve it. If you chose to be a DIY-er, you can take their advice and optimize your 401(k) at no extra cost to you.
Second: Checking Your Current Expenses 
As mentioned above, your 401(k) plan offers limited investment options and many of them have hidden high fees. Blooom takes a look at all of your plan's investment choices and breaks each one of them down into one of 14 categories.
Blooom then uses their proprietary software to analyze your proposed retirement date versus your expense ratios (fees) for each fund, and creates the optimal low-cost portfolio inside your current 401(k).
What to Expect:
Blooom will analyze your current 401(k) asset allocations and will show you what how good or or bad your 401k is doing
Then they will show you the best options you have with your current investment choices
They have a simple slider for you to drag to help determine your risk tolerance.
There is also a  tool to show you what you need to do to retire earlier
Also, Blooom allows you to add in other 401(k) accounts and you can compare both managed and non-managed funds inside the dashboard.
Access to Financial Advisors
You will have access to one of their financial advisors, but only via email and/or online chat. Blooom's founder told me their financial advisors are available to answer any questions – even those outside of investing into your 401(k) (paying off debt, planning a budget, and preparing for life events).
The Cost: Similar to Netflix – $10/month and it's month-to-month.
The best kept secret in the financial world is how hidden the fees are inside your retirement plan. So many people are paying outrageous fees and they have no idea these fees are even happening.
Business Insider recently shared that some 401(k) fees are upwards of 2% and no one knew about it because it's literally impossible to figure out unless you are a certified financial planner.
The Motley Fool, actually said it perfectly:
"…a typical worker — earning the median income and paying the average 401(k) fees over their lifetime — will be assessed a total of $138,336 in fees. And the cost is much more severe for high-income workers, who, assuming a starting salary of $75,000 at age 25, are projected to pay an estimated $340,147 over their lifetimes, thanks to the fee structure of the average 401(k) plan."
This seems like a pretty steep expense when you only meet with or talk to your financial advisor 1-2 hours per year.
Blooom costs $10/month and they don't take that $10 from your 401(k) balance. Instead, they charge your credit/debit card on file and you can start/stop at anytime.
How Does Blooom's Fees Compare?
I am going to use the 1% average fee you would pay your financial advisor via a Self Directed Account to a brokerage account as the example. 
Note: as your balance grows, the savings with Blooom grow exponentially

Account Balance: $100,000
Annual cost with financial advisor: $1,000 per year
Annual cost with Blooom: $120 per year (0.12% vs 1%)
---
Account Balance: $50,000
Annual cost with advisor: $500 per year
Annual cost with Blooom: $120 per year (0.24% vs 1%)
---
Account Balance: $25,000
Annual Cost with advisor: $250 per year
Annual cost with Blooom: $120 per year (0.48% versus 1%)
---
Account Balance: $10,000
Annual Cost with advisor: $100 per year
Annual cost with Blooom: $120 per year (1.2% versus 1%)**
---
Account Balance: $2,000
Annual Cost with advisor: $20 per year
Annual cost with Blooom: $120 per year (6% versus 1%)**
**The last two examples are when Blooom would not be a good fit for your portfolio
Watch The Story Behind Blooom
When Blooom Would NOT Be a Good Fit 
As you can see from the fee breakdown, Blooom uses a flat monthly fee which does not make sense for 401(k) accounts with a lower account balance.
For example, if you had a balance of $10,000, you would be paying more to use Blooom since the $10/month represents a higher percentage (1.2%) versus the traditional 1% model in terms of fees.
If you find yourself in this category, I would recommend utilizing Blooom's free services to analyze your current portfolio until your balance has grown to a point where the monthly cost is an actual savings versus an added expense.
Interview with their Founder
I had Chris Costello on Episode 99 of the Money Peach Podcast to learn as much as I could about Blooom and ask some questions about their service.
Do I have any control over my 401(k)?
Yes, you maintain full control of your account at all times.
Just 401(k) plans?
No. Blooom can work with 401(k), 403(b), 401(a), 457 and Thrift Savings Accounts.
How long does it take for Blooom to do a free analysis?
Approximately 5 minutes.
How long does it take Blooom to fix my 401(k)?
Within 10 – 30 days your account will be adjusted.
Does Blooom notify me when they make a change to my investments?
Yes, they will send you an email anytime a transaction is made.
Is it all done by computers or by people?
Blooom mainly uses an algorithm (computer) to determine how your investments are managed, but they also have registered advisors continuously testing and reconfirming the algorithms.
Is there someone I can actually talk to at Blooom about my 401(k)?
Yes, you can log into your account and connect via live chat, through email, or by calling 1-888-550-9956
Are the any other fees?
Blooom only identifies the investment fees in the account, there are most likely other administrative fees included that blooom will not identify. Plus, blooom is limited to the investment options in the employer sponsored retirement plan and will seek out the most cost-effective options from what is available and what is most appropriate for the client's time to retirement.
Do I have to move my 401(k) anywhere?
No. As long as you have online access to your 401(k), Blooom simply connects to it just as you would logging in from your computer.
Is Blooom a fiduciary?
Yes. This term means they are required by law to act in your best interest, no matter what. Currently only 10% of financial advisors are fiduciaries.
Investing in your employer sponsored plan is an absolute must because of the pre-tax advantageous, the tax-free growth, and the company match if your employer has one.
Once you have your 401(k) operating as efficiently as possible, it's time to start thinking about your next step – starting your ROTH IRA.
What Blooom Doesn't Do
Blooom does not work with non-retirement plans, nor does it work with retirement investing outside of an employer sponsored plan. Therefore, if you have a ROTH IRA, Traditional IRA, SEP, or other types of investments not listed above, you will not be able to use Blooom.
Blooom vs DIY
If you remember the story above, I started my career and spent 60 minutes going over my 401(k) plan during employee orientation. Maybe this was you too, right?
In fact, a group of students inside our last money coaching program had stated the following when we first started:
"I have a 401(k)…I think."
"Should I be contributing to my retirement, right now?"
"Maybe my employer is saving for me." (Sadly, many are not.)
"I looked inside the pamphlet they sent me and it was really confusing."
"I'll just save for my retirement later."
"I don't know how my retirement is doing because I've never looked at it."
The problem isn't you. The problem is the system is completely broken and you are left to figure it out all by yourself.
This may be a little bit conspiracy-ish, but in his book Unshakeable, Tony Robbins interviews the world's top 50 investors, and what he discovers is shocking to say the least.
Why are 401(k)s so confusing?
In a nutshell, our 401(k) plans are designed to be as confusing as possible.
Think about it – the mutual fund companies inside your 401(k) are required to send you a prospectus each quarter, but have you ever opened one of these up and peeked inside?
Do yourself a favor and try reading through the next one that comes come in the mail. I have friends who are licensed financial advisors with decades of experience who will tell you they don't even have a clue what is going on in there.
Not to mention, it's also 50-pages long and written in a very hard-to-read light gray ink with a size 6 font!
I don't think these things were ever really meant to be read.
Your Choices Beyond Blooom
There are some great choices you can take to have a better chance at a rewarding retirement, and each one of them comes with it's pros and cons based on your level of experience.
Robo-Advisor
Currently Blooom is the only robo-advisor dedicated to employer sponsored plans. Other great robo-advisors such as Betterment and Wealthfront are great, but they do not address your 401(k) or any of the other accounts Blooom helps you with.
Do it Yourself
According to the MarketWatch, there are on average 8 – 12 investment options for you to choose from inside your 401(k). These can be made up of mutual funds, stocks, bonds, company stock, money market accounts, target date funds, and more.
In addition to these options, you still need to identify the pros and cons for each of your investment choices in terms of fees, performance, and any underlying rules that are unique to a fund.
If you don't have an investment background and you don't want to dive in and learn, I would not recommend you use the DIY method when saving for your retirement and your future.
Pro: You have complete control inside your 401(k).
Con: Unless you have an investment background, this can often be overwhelming for the majority of plan participants.
Self Directed Option
The majority of 401(k) plans offer a self-directed account (SDA) into a brokerage account. This allows plan participants to still save pre-tax dollars inside their 401(k), but opens up their investment options to a whole universe of funds versus the limited funds inside the employer-sponsored 401(k).
Pro: You are no longer limited to the pre-determined investment choices inside your 401(k) and your financial advisor can now help manage your 401(k) plan via a Schwab brokerage account for example.
Cons: Since you now have access to a universe of investment options, it can become extremely overwhelming to choose where to invest. In addition, if you choose to have a your 401(k) managed by a certified financial advisor, you will be paying an added management fee which can eat into nest egg over time.
Summary
Investing in your employer sponsored plan is an absolute must because of the pre-tax advantageous, the tax-free growth, and the company match if your employer has one.
However, the current strategy the financial world would love you to follow is the one making them the most money from your retirement funds. Keep in mind, the financial world loves making finances as complicated as possible because the less you know, the more they make.
Instead of doing normal and following the plan the banks have set out for you, set aside five minutes right now just to see how much you are really paying in fees.
Remember, it's free to get a checkup on your 401(k).
Good luck my friends and thanks for being here.
---