Listen on the Podcast
Today on the show I am going to break down hard money lending.
Over the past few years I started hard money lending as a way to generate passive income and to diverisfy my investment portfolio. It's been a great experience over the past few years and now I am sharing with you how it works, the risk, and how to get started.
What is a Hard Money Loan?
A hard money loan is an interest-only short-term loan primarily used in real estate with the loan being secured by property.
In a nutshell, you become the "bank" and collect a monthly interest payment from the borrower. Borrowers will use hard-money versus traditional financing from a bank for a number of reasons. Since most hard-money loans are short-term — a year or less — borrowers would rather bypass the slow underwriting process of a bank for quicker financing through a hard money lender.
How Does Hard Money Lending Work?
Hard money lenders tend to focus on the property versus the borrower when it comes to lending money. Because the focus is on the value of the asset instead of the value of the borrower, there isn't an underwriting process for the lender to go through.
The lender protects themselves by using the property from the borrower as the collateral. In addition, hard money lenders require borrowers to put down 20% – 30% in order for the lender to have equity in the property if a deal were to turn for the worst.
In the event the borrower failed to make payments, the hard money lender could sell the property, even at a discount, to recoup their investment.
Steps to Hard Money Lending
Before starting out as a hard money lender, you will need to have a few things decided on first.
1. Determine the Amount and Where the Funds Will Come From
Most people don't have thousands of dollars just sitting around, but if so, you could use the extra cash to use for lending.
If you don't have the extra cash, there are other options as well. You could open a HELOC and use the HELOC funds to lend out. For example, you could borrow from your HELOC at 4% and lend out at 12% for an 8% profit.
Another option is open a self-directed IRA which allows you to take funds from your Traditional IRA and use them invest (lend) with private money.
**If you decided to use a self-directed IRA, you can skip down to step 5
2. Create an LLC
Many people will choose to hard money lend as an individual, but I would recommend creating a simple LLC for your hard-money-business. Almost all states allow you to create you LLC online and it's usually less than $100 to create your business. I prefer an LLC versus an individual lending money as a way to protect your other assets during hard money financial transactions.
3. Open Up a Business Checking Account
Now that you have an LLC, you will open up a business checking account. This account is used for two main transactions: to deposit the monthly interest checks and to pay any expenses associated with hard money lending. A typical expense could be the interest you're paying on the HELOC if you choose to go that route.
4. Determine What You Will Lend For?
There are many different ways you can invest using hard-money loans. Many investors supply a loan for a fixer/flipper, however there are other options as well. You could hard money lend for a bridge loan, a land development deal, a commercial loan, and a residential rental loan to name a few. Whatever you choose as your primary asset to lend for, always make sure you have collateral to protect your investment.
Once you have these 4 things in place, now you are ready to start lending.
5. Due Diligence
Remember, since you're not doing any underwriting on the borrower, you must be prepared for due diligence on the property. Is the property worth what the borrower is buying it for? Will you have equity in the home with the down payment from the borrower? What are the current market trends and are you comfortable with the work that will be done on the flip and fix?
6. Determine the Loan Terms
How long will you allow the borrower to make interest-only payments until the loan is due in full? Do you want to be paid monthly or at the end of the transaction? Is there a penalty if the borrower is late on payments and how long after lack of payment can the lender sell the property? Make sure to determine the loan terms ahead of time and place the terms inside the promissory note (see below) prior to lending.
7. Finalize the Paperwork
The good news is, most of the paperwork will be created by someoene else. For example, the purchase contract will be drawn up the real estate agent and the Preliminary Title Report will be provided for you by the title company.
If you are lending to someone you do not know at all, it's a good idea to have them provide proper identification (usually two forms) and proof of funds for the down payment. Simply asking for a bank statement will help show the borrower has the funds to provide a down payment.
You will also need proof of insurance. This is extremely important and you cannot lend out a dime until you know you the borrower has the correct amount of insurance on the property. Ask for proof of insurance or a declarations page from the borrower.
As the hard money lender, you should provide the Promissory Note to the borrower prior to lending.
The Promissory Note is a financial document that contains a written agreement between the lender and the borrower to pay a defined sum of money, either mothly or at a future date. A promissory note typically contains all the terms pertaining to the loan, including the principal amount, interest rate, maturity date, and issuer's signature.
You can create a Promissory Note using eForms here.
8. Create the Loan
Once you have created everything above, you can go ahead and lend the money. I typically prefer to do a wire, but you can also get a cashiers check from your bank and drop it off at the title company. Once you create the loan, the next step is to start collecting your monthly interest check!
Summay
Hard money lending is just another way to generate income via a passive income stream. It may not be for everyone, but if you are looking for a way to create income using equity in your home, cash from a windfall, or through a self-directed IRA, hard money lending may be a great option for you.
---
Need an Example of a Promissory Note?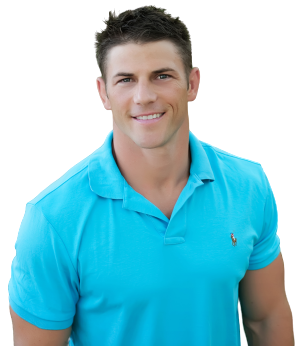 The one piece of paper you will need to create is a promissory note. I have provided an example promissory note I use with my own hard-money lending.
I created this using the eForms Template for Promissory Notes.
---
Thanks so much for listening to the show and if you feel the content of this podcast was helpful, please subscribe to the podcast where you listen and leave a review!
Today's show was brought to you by OneAZ Credit Union — my very own credit union I have been proud a member of since 2011.


If you live in Arizona and are looking for a large credit union with a local, customer-focused feel for your personal or business banking needs, look no further than OneAZ Credit Union.
---