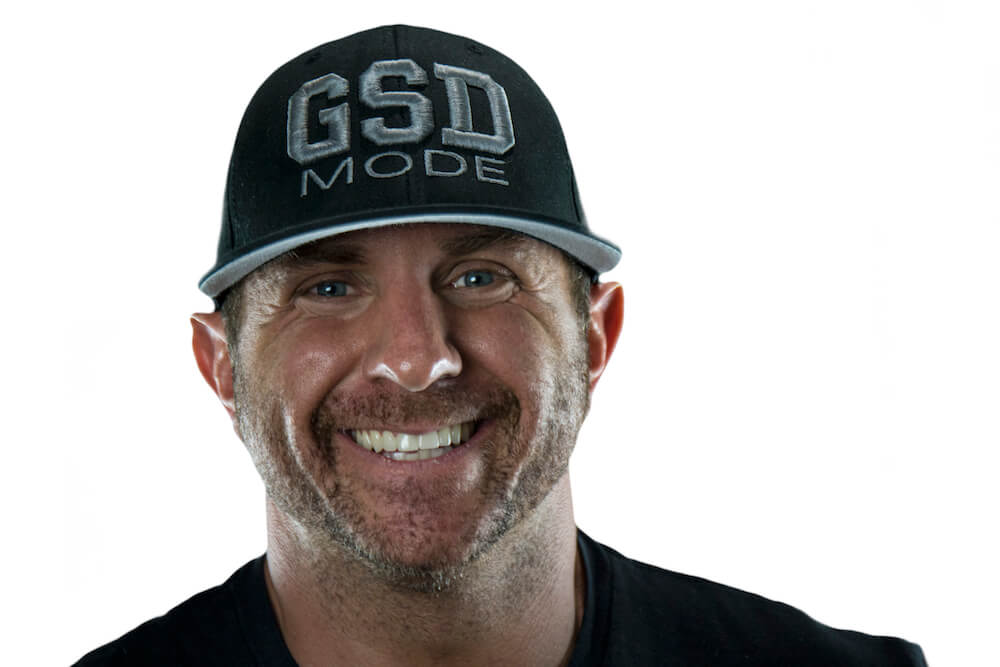 "The Average Man dies at the age of 17…he's just not buried until the age of 74."
– Benjamin Franklin
My Guest on the Show…
Joshua Smith from GSD Mode comes on the show and absolutely delivers a ton of value. You will quickly notice he has an incredible amount of energy, which is exactly why he has achieved success in all aspects of life, and at an extremely high level.
Joshua was voted top 30th Realtor in America by the Wall Street Journal.
Joshua is recognized as the top 1% Realtor worldwide.
Joshua also has established an incredible following with his brand GSD Mode and alongside being a successful real estate agent, he has pivoted into the role of a serial entrepreneur. Joshua continues to startup multiple businesses in all different niches and all with tremendous success.
From coaching programs, software development, and nutritional supplements – everything Joshua is doing can be traced back to one core belief: Massive goals with massive action and refusing to ever be satisfied.
BONUS: Joshua is sharing his daily planner for you to download, use, and tweak to become your own. It's 9 pages long and impressive doesn't quite do it justice. Implementing this daily planner into your own life will have create levels of action and accountability you didn't think were possible.
Now, I have a few questions for you all…
What are some of your questions you would like answered on the show? Simply leave a comment at the bottom and let me know or you can contact me here and ask anonymously.
Are you enjoying the podcast? If you do, would you be willing to leave a review for the show here? The more reviews the podcast receives, the more people will learn about it!
---
The Money Peach Podcast is brought to you by my #1 online program for showing you how to budget, how much to save, how to manage your debt payoff, when to save for retirement, what to teach your kids about money, and how to build a legacy to last beyond your lifetime.
If you find yourself continuing to live paycheck-to-paycheck and wondering where all the money went at the end of the month, it's time to finally make a positive change. Welcome to the class they forgot to teach you about money – Awesome Money Course.

Mentioned in this Episode
---
Todd White Interview: Episode 44
Think and Grow Rich by Napoleon Hill
Four Disciplines of Execution by Chris McChesney, Sean Covey, & Jim Huling
Psychology of Selling by Bryan Tracy
Show Notes
---
Growing up Josh [2:03]
The defining moment [3:57]
Solitude and reflection [9:22]
Finding top mentors [11:36]
Back up against the wall mentality [13:29]
Morning routines [17:44]
Goal setting [26:32]
Overcoming failure [34:29]
Risk tolerance (how much?) [41:45]
---