My Guest on the Show…
Nate Adams is a five times X Games Gold Medalist in Freestyle Motocross. Just in case you're not sure exactly what freestyle motocross is, these are the crazy people who go 30 feet in the air and complete backflips on dirt bikes while holding on with one hand. The athletes in this sport are literally out-of-control, which is why the sport has become enormously popular over the past decade.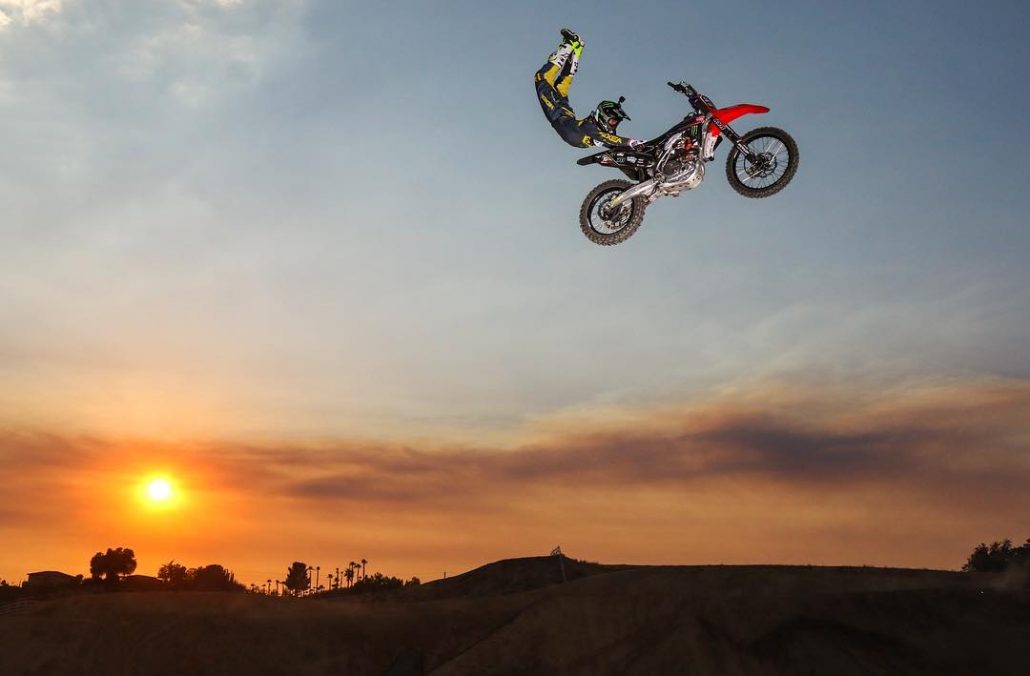 Behind the Scenes
I actually met Nate when I was 4 years old. Our families moved across the street from each other on the same week in 1987. It was the three of us for most of our childhood (Nate, his brother Josh, and me). Josh and I became firemen and Nate became a professional freestyle motocross champion and celebrity.
Growing up, we all rode dirt bikes, but Nate was the only willing to try anything. Often we would watch him go off a jump, crash really hard, which then let Josh and I know it wasn't a good idea. Nate was our crash test dummy.
At age 15, Nate was finally noticed and invited to try out for the freestyle motocross circuit.
Fast forward through present day and Nate has become a leader in Freestyle Motocross, a hero to fans across the world, and has ALWAYS maintained an impressive amount of humility throughout his impressive journey.
What we discuss:
Growing up Nate
Making REAL money at age 15
Winning Gold at X-Games
The worst injury of his career
Starting a business with friends
Managing money with a very high net worth
"I would not know know anything about business, friendships, money, and budgeting, if I didn't make that one mistake."
Today Nate is married, a father of twin boys, and his life is definitely much different from those days when he was 22-years-old and going into his first X-Games.
I asked him,
"Nate, what would you tell yourself right now if you could go back and talk to that 22-year-old kid?"
You will love his answer.
Now, I have a few questions for you all…
What are some of your questions you would like answered on the show? Simply leave a comment at the bottom and let me know or you can contact me here and ask anonymously.
Are you enjoying the podcast? If you do, would you be willing to leave a review for the show here? The more reviews the podcast receives, the more people will learn about it!
---
The Money Peach Podcast is brought to you by my #1 online program for showing you how to budget, how much to save, how to manage your debt payoff, when to save for retirement, what to teach your kids about money, and how to build a legacy to last beyond your lifetime.
If you find yourself continuing to live paycheck-to-paycheck and wondering where all the money went at the end of the month, it's time to finally make a positive change. Welcome to the class they forgot to teach you about money – Awesome Money Course.

Mentioned in this Episode
---
Deft Family Glove Company (Nate's Motocross Glove Company)
Check out Nate Adams on Instagram (you'll love this)
Connect with Nate on Social Media
Nate's Podcast – All In (coming soon)
Show Notes
---
Growing up Nate [4:01]
Nate's $70k income at age 15 [9:44]
Living on less than you make [11:53]
Nate wins his first X-Games Gold [13:50]
Relating his sport to choices he makes in life [20:58]
Champions make mistakes and instantly forget about it [23:15]
"This is an ambulance ride for sure" [25:10]
Happiness and being content [34:50]
The business fail to business win [36:50]
His take on giving [46:20]
His advice to 18-year-old Nate [47:27]
---