My Guest on the Show…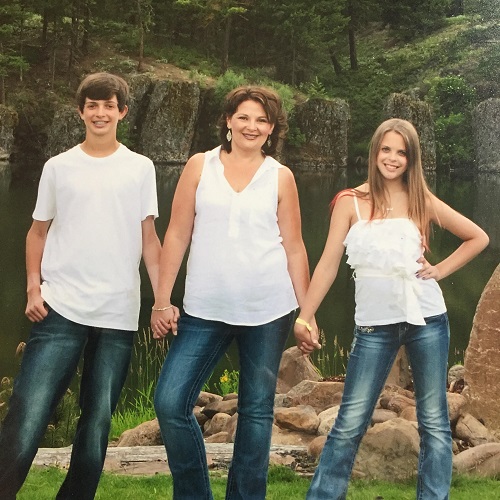 I bring on Melinda from Seattle to talk about paying down $44k in a single year. Melinda is a single mom and elementary school teacher who had initially contacted me in January 2016 with an idea to get rid of her debt as quickly as possible.
And…a year later she did it!
But first…
What does it take to win with money? What does it take to win not just with your money, but in all areas of your life.
The answer: GRIT
In this episode I break down GRIT with the focus on you guessed it: Financial Grit.
"Everything worthwhile in life is uphill" – John Maxwell
Grit = Passion + Perseverance for Long Term Goals
Financial Grit = Passion for Financial Freedom During the Uphill Battle For the Long Term Goals
Now, I have a few questions for you all…
What are some of your questions you would like answered on the show? Simply leave a comment at the bottom and let me know or you can contact me here and ask anonymously.
Are you enjoying the podcast? If you do, would you be willing to leave a review for the show here? The more reviews the podcast receives, the more people will learn about it!
---
The Money Peach Podcast is brought to you by my #1 online program for showing you how to budget, how much to save, how to manage your debt payoff, when to save for retirement, what to teach your kids about money, and how to build a legacy to last beyond your lifetime.
If you find yourself continuing to live paycheck-to-paycheck and wondering where all the money went at the end of the month, it's time to finally make a positive change. Welcome to the class they forgot to teach you about money – Awesome Money Course.

Mentioned in this Episode
---
Angela Duckworth (The Grit Professor)
Grit Scale: Find Out How Gritty You Are By Taking Grit Score Quiz
TED Talk: Angela Duckworth on Ted Talk on Grit
Grit: The Power of Passion and Perseverance (BOOK)
The Men of the Harvard Grant Study (BOOK)
The Money Peach FREE Budgeting Tools
The Cash Envelope System (Podcast: EP 003)
Show Notes
---
My Journey to Wrestling at Arizona State University [1:42]
What is Grit? [8:50]
The Treadmill Test vs Grit [14:47]
Melinda: The School Teacher Who Paid Off $44k in 1 Year [22:11]
The Get Rid of It Challenge [32:30]
---