Have you ever heard the financial world say something like this:
"How much is that cup premium cup of coffee actually costing you?"
or
"You need to start paying attention to the Latte Factor"
These are both great examples of what the finance world calls the opportunity cost, but the question many people want to know is simply this;
What the heck is an opportunity cost!?
I get it – I remember thinking this very thing and the reason why I didn't know much about it is simple: I was never actually taught what this meant.
In this week's episode of Money Peach TV, I am going to break down the Opportunity Cost Formula is a way we can finally all understand using real-life example from a former student of mine, Samantha.
By the end of the episode, you're going to see how Samantha made some choices now that is going to have a $307k effect on her life over the next 11 years!
And it all started with using this FREE Budget below:
The first step to solving your problems with money is to take back control of your money. This always starts with the Budget.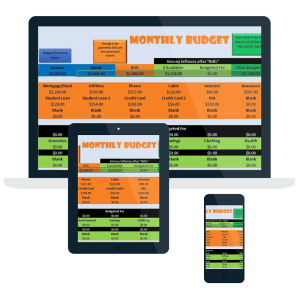 I'll see you inside this week's episode!
It's time to take action,
-Chris Peach
Mentioned in this Episode
---