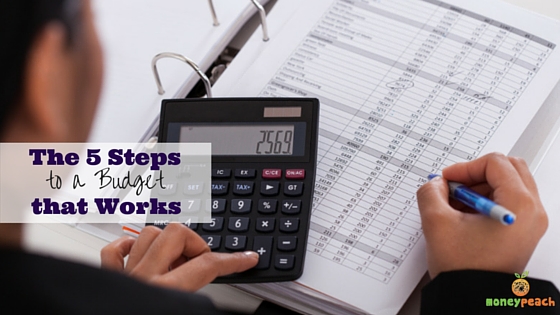 Doing your first ZERO BASED BUDGET feels like the time you first take the training wheels off your bike. You weren't great at it your first day, you probably crashed and burned a few times, but once you figured it out – you were racing up and down your street showing the cool kids that you were cool too! A budget is the same way – sort of. Here are the 5 steps you will use to getting on a zero-based budget and gaining control of your money – and showing the neighborhood kids that you can do cool tricks too;)
Question: What the heck does this Zero Based Budget mean? – It simply means you are going to budget all of your money for the next month before the month starts. Sort of like planning a road trip before you leave your house. It's your money map for each month.
The 5 Steps to Starting your Budget
Step 1: Figure Out Your Monthly Income
What is you monthly income or average monthly income if you get paid in waves. This may be extremely easy for you. However, some of you get paid in all different ways, and trying to figure out what you get paid each month may take some effort figuring out.
Step 2: Determine What Your Money has Been Doing (or Not Doing)
Many of you probably have been feeling it, but now you are actually going to see it on paper.  Look back at the last 90 days of bank statements. You are going to go through each expense and drop them into the following categories:
Mortgage/Rent
Utilities
Groceries
Television/Internet
Cell Phone
Insurance
Fuel
Dining Out & Entertainment
Clothing
Personal Care/Health
Other stuff (but give it a name)
Next, print off the Monthly Budget Form below. There is a template to show you the steps and a blank one for you to use. Print them off and use them for the next steps.
There is also an electronic spreadsheet version on my Budget page, but I would highly recommend you start off with old fashion pencil and paper if you're not comfortable using spreadsheets.
Step 3a: Start doing the budget with a PENCIL
Enter your income in the top right of the first page in the Income box. This is your starting point. This is how much you have to spend, this is how much you are going to spend, and you cannot go over that number. Think of it as gas in your car and you are planning a road trip. Your car can go 350 miles on a tank of gas. Make sure where you are going is 350 miles or less….or eventually you'll be walking! With personal finance, you can replace the word walking with bankrupt-ing.
The Pencil & Paper Budget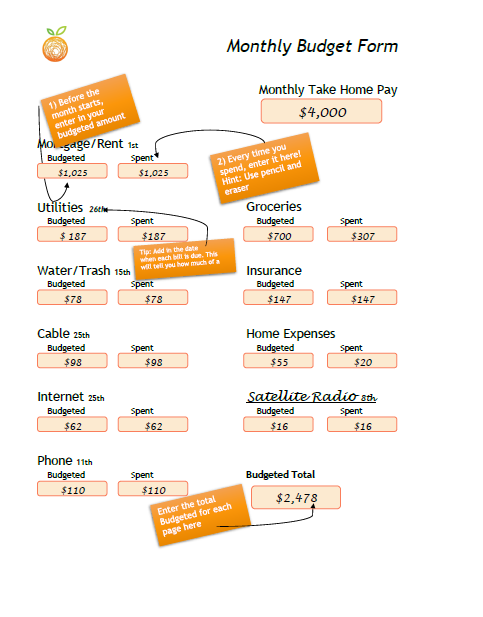 Pencil & Paper Budget
Step 3b: Start using the Spreadsheet Budget
This is my all time favorite budget tool and the same exact one our family has used since 2011. It's clean, simple, easy, and it's free. If you have ever used a spreadsheet before, then this is going to be extremely painless and easy for you. If you haven't and still want to try it out, I will even send you a video on "How to set it up" and "How to get it on your Phone" so you can enter stuff in your budget like an app! Most people download and use this budget, but the Paper and Pencil Budget is available for you also. Either way, I have you covered!
The Spreadsheet Budget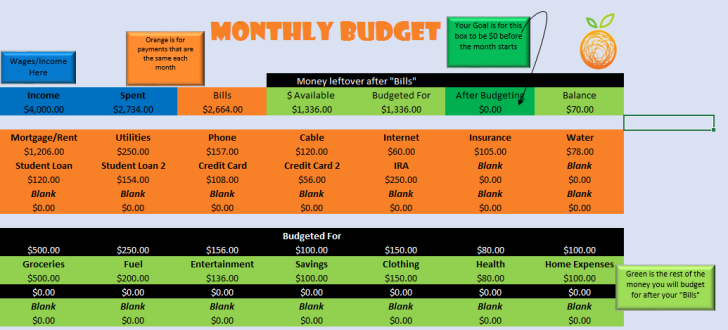 Spreadsheet Budget
Step 4: Within Each Category, Budget What You Will Spend for the Next Month
The first page will be easier because you already know what your mortgage/rent is, you have an accurate estimate what your utilities will be, and you can easily look up to see what you are paying for cable, internet, phone, etc. At the bottom-right of each page, add up the total for what you have spent and put it there. Repeat this process for each page.
Step 5: Fixing the Budget
More than likely you May Have Budgeted for More Going Out than What is Coming In. This is 100% normal and is also the whole entire reason why you are starting a budget – to gain control of your money 😉 Now is where you are going to go back and trim the fat from budget. If you need help, visit 10 Simple Ways You can Keep More of Your Money. This part is going to be painful at first because we are finally telling ourselves "No" to something. "No" is a powerful word. It is a sign of maturity. It is a sign that you are on your way to winning with money. It will set you free. "No, I am not going to live paycheck-to-paycheck the rest of my life" or "No, I don't want to eat dog food in retirement" or "No, I don't want to be slave to car payments for the rest of my life" or "No, I would rather have a greater net worth than know who won the Bachelorette Season 41".
Once your expenses are all added up and equal to your income, you are done creating the budget! However, now you need to stick to the budget 🙂 This will not work unless you stick to YOUR plan. You created it, you built it, and you decided where your money is going next month. This takes discipline throughout the month. Every time you make a payment or spend money in a category, enter it into Spent using a PENCIL because you are going to need that eraser each time money leaves your account. For example, when you get gas in your car, you will need to add it in to the Spent column.
It is easy to wander around life aimlessly and end up nowhere. It is hard to be deliberate with your life end up somewhere awesome. You choose.
Top Notch Budgeting Tips
Always get a receipt and take it home with you – this will help you remember what you spent and for which category it is coming from
You are not going to be perfect the first month. You are not going to be great the second month. You are going to be okay the third month. It usually takes 60-90 days to really become awesome with your budget. That is normal so don't be discouraged. You weren't very good at driving your car when you first sat behind the wheel either
You are going to have 37 emergency budget meetings the first month. This is normal – it is difficult to plan for everything in the beginning, so don't freak out
Leave a buffer in your checking account! We are going to spend all of our money on paper before the month starts, but you'll need to leave a buffer in your account so you don't overdraft. A trick here is to put a date next to each category for when the money will leave your account. There is always going to be a week in your budget where most of you money comes out. Be prepared for it
Don't over complicate things. We are using 5th grade math. Are you smarter than a 5th grader?
Use cash for 3 categories: I recommend – Groceries, Entertainment/Dining Out, & Clothing/Shopping
You are now on your way to doing an actual budget! Congratulations, you just boarded your flight to financial freedom! The day we started our budget is the same day we decided to change our family tree. The same day we decided to get out of debt. The same day we became determined to build wealth. What would it feel like to not have any debt, to have money in savings, and have the ability to truly build wealth? What would you be doing with your life if this was your reality? You get to decide – it's right in front of you if you will just start. Start by doing the budget each month. This one simple choice you make in your life will change your financial future forever. Do it!
Be good to yourself, your friends, your love, and BE GOOD TO YOUR MONEY!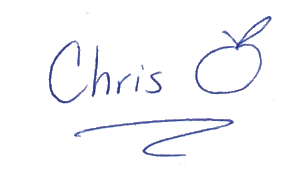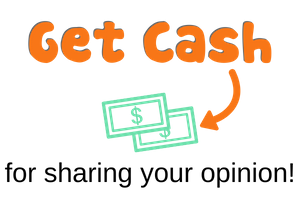 You can get paid for sharing your opinion with Survey Junkie. With a TrustPilot rating of 8.7 out of 10 and over 3 million members, start earning cash today with Survey Junkie!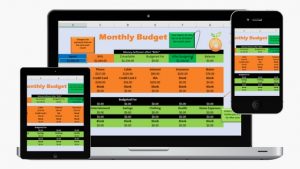 It's Extremely Simple to Start Today
You Will Get Help Along the Way!
Step-by-Step Video Directions to Get Started!
100% FREE
To Pay Down Debt and Start Saving, click here.
https://www.moneypeach.com/wp-content/uploads/2016/07/The-5-Steps-to-a-Budget-that-Works-560.jpg
315
560
Chris Peach
https://www.moneypeach.com/wp-content/uploads/2016/06/moneypeachLOGOhomepage.png
Chris Peach
2015-04-27 06:20:45
2016-08-01 21:00:14
5 Steps to a Budget that Works