Groceries are usually one of the largest expenses within our monthly budgets. Unlike cable television, a fancy smart phone, and hot yoga, groceries are one of those required for survival categories. However, there is always a better way, and over the past three months I have been tinkering with something to help you not only save $50 or more on groceries, but to also make your life a lot easier in the process. The absolute best way to save money on your monthly grocery bill includes eMeals.
eMeals
I have officially become an eMeals lifer. Not to be confused with email lifer, I am also one of those too 🙂 Here is how eMeals works:
A weekly meal plan of your choice is sent directly to you via email and smart phone app. There are over 50 meal plans to choose from including: Clean Eating, Paleo, Gluten-Free, Budget Friendly, Kid Friendly, Vegetarian, and I eat whatever the flip I want (A.K.A. Simple Gourmet).
A different meal will be provided for every day of the week, and each meal has step-by-step directions on exactly how to prepare them. I believe they call this a recipe. I call it awesome.
There is also a grocery shopping tool inside the meal plan so you only shop for the exact food items and ingredients you will need for the week. No need to worry about over shopping, over spending, and wasting the valuable time you barely have aimlessly walking through the grocery store just to leave with an empty wallet and too much crap food. Ask yourself this:
How many times have I gone to the grocery store with a list in my head and ended up at home with way more than I needed?
Answer: All. The. Time.
The Cost? No Cost Because you Save Money
If you are skeptical right now, then perfect – this means you are paying attention to your money! I am the skeptical shopper/spender because I always have to prove to Andrea it is a good deal before we make any committment to buy. She calls it embarrassing her on the reg (this is cool/hipster talk for "always") and I call it master of frugality. Here is the price break down:
First 2 weeks are free
Therefore, set a reminder in 12 days to either cancel or continue with eMeals. If you don't cancel, you will automatically be enrolled for the month. Be careful, once you try it out you're hooked!
Monthly membership: $12 per month
I don't think $12 a month is going to break the bank, but I want you to do better than that and I also want this to cost you nothing. So….
Annual membership: $5.75/month 
If you aren't saving at least $50/month, then something is wrong. We save well over $50/month, however we are also frugality masters 🙂 If you wanted to take yourself to the next level of awesome and maximize savings each month on groceries, then…..
eMeals + Ad Matching = Double Whammy
Not only can you choose your diet for a meal plan, but you can also choose a specific store to shop from. Wal-Mart and Target both ad match (meaning you get the best price no matter what) and eMeals has both a Target and Wal Mart meal plan option. Therefore, if you chose one the six or more meal plans offered for Wal-Mart, and you downloaded the free Ad Match Tool below, you would be saving twice! Let's just call this the Double Whammy.
Ad Match Spreadsheet
Mobile Apps
And, now the cool techy part of eMeals – the app for both iPhone and Android. Andrea and I both have the iPhone app and it links to the same account. Now instead of being sent to the store with "The List", you just open your eMeals App and check off the items one-by-one as you get them. Th best part; there is no guessing anymore – everything you will buy will be what you will be using each week and this saves you money. The apps make our lives easier since we are both on the go, juggling full-time jobs, two kids, football practices, Barbies, and homework. I believe they call this life and we would rather spend more of our time with life than with worrying about grocery stuff. We know you are probably working through life as well, therefore let eMeals.com
give you and your wallet the much-needed rest you both deserve 🙂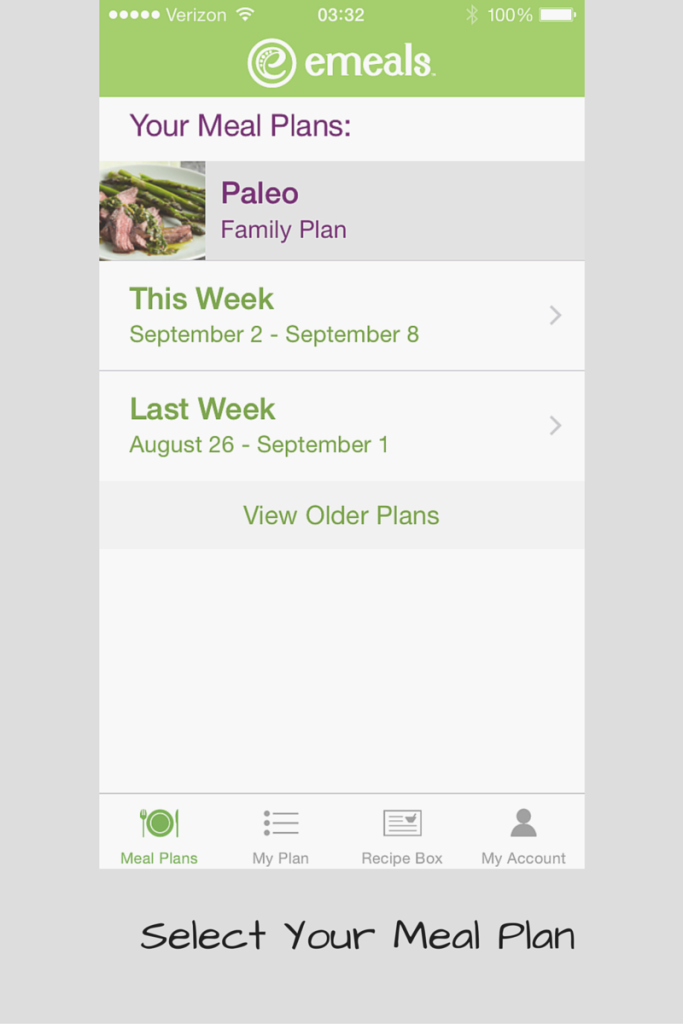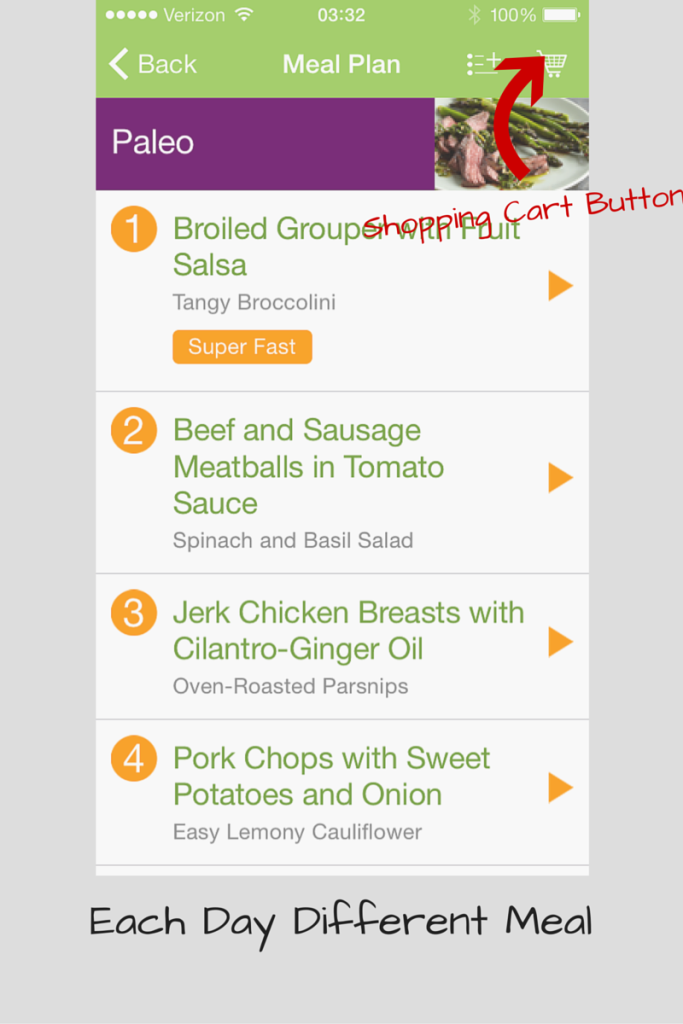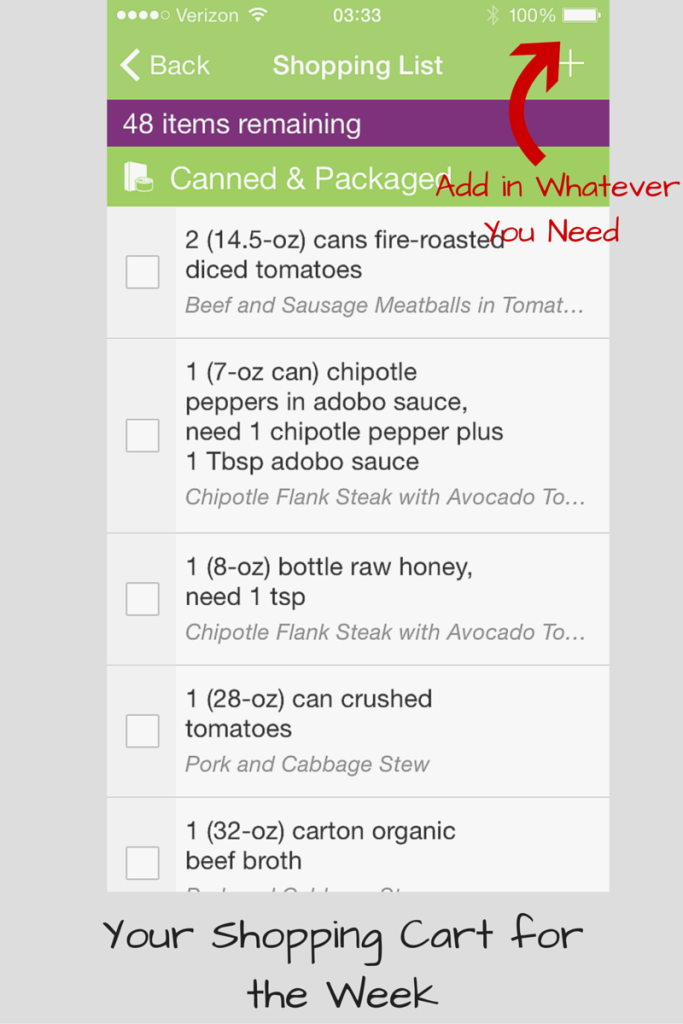 Full Transparency (As Always)
There you have it – eMeals in a nutshell. If you have been following Money Peach for a while now, you know that I am very careful on what I endorse because I have to first use it myself AND then be 1,000% impressed with it. Believe me, there are other money-saving gimmicks ideas out there I have tried and I wouldn't dare waste any of your time or mine with them. Only the best will end up here at Money Peach.
With that said, I want you to know that I am an affiliate for eMeals. This means they pay me a small commission if you click on any of the eMeals.com
links here on this page. If you are not okay with this, then simply close this window and go to eMeals in a new window and they won't know I sent you. No hard feelings from me, I just want you to SAVE money. I actually want you to completely win with money, but saving is a huge portion of the winning.
Lastly, I would love your help spreading the word. If you think this article could help someone else out, then PLEASE share this post on your social media. Just click on one of the social media icons at the top, I would greatly appreciate it! Saving money, getting out of debt, and building wealth is much more fun when you're doing it with others!
Be good to yourself, your friends, your love, and BE GOOD TO YOUR MONEY!