Listen on the Podcast
The New Car Purchase
I truly believe one of the largest obstacles between building wealth and not building wealth is directly related to new cars and car payments.
Car payments are just a way of life, you'll always have one.

America's Society
Now let me clear – if you have a new car – I'm not mad at you at all. In fact, I LOVE new cars and I have thought a lot about buying a new car for our family, but when I weigh it against the opportunity cost of owning the new car…I choose to buy a used car.
Now, just in case you are wondering…we own two vehicles in our family. Andrea my wife drives a Cadillac Escalade and I drive an Acura RDX.
However, Andrea's Caddy is 17 years old and my Acura is 11 years old.
New Cars Lose 60% Value in First 5 Years
Did you know a new car loses 60% of it's value in the first 5 years? How about this, did you know a new car loses 10% of it's value in the first MINUTE?!
A NEW CAR will lose 10% of it's value the moment you drive it off the lot
Let me paint the picture using a $35,000 new car.
Minute 1: $31,500 (-$3,500)
Year 1: $28,000 (-$7,000)
Year 2: $24,500 (-$10,500)
Year 3: $21,000 (-$14,000)
Year 4: $18,500 ($-16,500)
Year 5: $15,000 (-$20,000)
The Truth About Depreciation
Truth be told, the only one paying for the depreciation is the current owner of the new car — not the dealership.
Let's use an example to paint the picture using the same $35,000 new car from above.
Let's say you buy a $35,000 vehicle, but you have to put some money down, so you finance about $32,000 with a 4% interest rate and your monthly car payment is $500 over a six year loan.
As we already know, a new car loses 10% immediately when you drive it off the lot. After four years, it's now worth less than half what you paid for it and it continues to drop another 10% the following year. This means at the end of the six year loan, the $35,000 car is now worth about $10k.
In this scenario you paid a total of $500/month plus the $3,000 down payment for 72 months = $39,600 and the car also went down in value by $25k in that six years.
And don't forget…newer cars will have HIGHER insurance premiums AND higher registration fees.
Can It Get Any Worse?
Yes.
The auto industry is SMART and they know how the deprecation works. They also know you and I have an absolute love affair with our new cars and on average we just don't make it to the end of our six-year loan.
We almost always want a new car sooner than that.
But, the new car depreciates FASTER than our payments can keep up with and therefore we are still be upside down in our car. This results in us owing more than the car is actually worth.
Did you know the car industry has a perfect solution for you?
You can simply roll that amount you owe into a brand new loan, pushing you even further back in the new car game and making you a customer (or slave) to the new car cycle for life.
I have to say, it's brilliant (for them). But what about you and I?
The Solution
Did you know the majority of millionaires in America don't buy new cars. According the the book The Millionaire Next Door, the average millionaire drives a two year or older car. When they were asked why, they responded they would rather let someone else take on the massive depreciation those first two years.
This is why millionaires are millionaires!
The solution: Buy a slightly used car and get a DEAL after the car has already depreciated. This is why our family will always buy a car that is at least five years old or older.
---
Do You Have a Monthly PLAN for Your Money?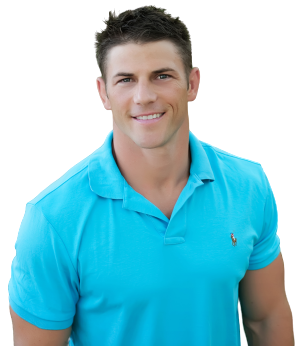 The first step to any solid financial plan is to tell your money where to go instead of wondering where it went.
Here are the same budget templates I use and I will also walk you step-by-step with how to use them.
They're all yours now!
---
Thanks so much for listening to the show and if you feel the content of this podcast was helpful, please subscribe to the podcast where you listen and leave a review!
Today's show was brought to you by OneAZ Credit Union — my very own credit union I have been proud a member of since 2011.


If you live in Arizona and are looking for a large credit union with a local, customer-focused feel for your personal or business banking needs, look no further than OneAZ Credit Union.
---