Listen on the Podcast
On the show today is Rob and Melissa Stephenson — The Flea Market Flippers.
Rob started off as a flipper in 1996 as a side hustle to earn a little extra money each year. As the side hustle grew, it became their full-time income. In 2015 Rob and Melissa walked away from their day-jobs to start a life of flipping.
Today Rob and Melissa earn a successful 6-figure income from flipping and they only work 10-15 hours per week.
Here's what you can expect from today's show:
Getting Started as a Flipper
Rob and Melissa are as real as real gets. They aren't out here telling you that you will be making hundreds of thousands of dollars in no time at all. Instead, they are showing you how realistically you can start earning and extra $500 – $1,000 per month with flipping.
Start at home
Rob says it's best to start small and start at home. Selling stuff around your house you no longer want or need is a great starting point. You're not looking to get rich at first, but instead you are getting comfortable and building your reputation as a seller on eBay or other sites where you are reviewed by your buyers.
Start Small
Yes, there are times where you will buy something for $5,000 and sell it for $37,000 — but this is not a starting point. Start with small things and as you get more comfortable, you can flip up to your next thing. In fact, Rob and Melissa hold challenges where they were able to take a free chair from a dumpster and turn it into $103,000 value. They share that story in the show.
Take Good Pictures
No, you don't need to buy some fancy camera. Melissa explains how she uses only her iPhone and brightens up the images with the filters built into the phone. Also, use up as many pictures as the selling site allows you to post.
Buy Local, Sell to the World
Rob loves buying local and then turning around and selling to all over the world. The days of the flea market flipping only being inside your local community are over. Now you can post your sale and reach the globe with sites like eBay.
Links from the Show
---
Join Rob and Melissa as they Show You How to Flip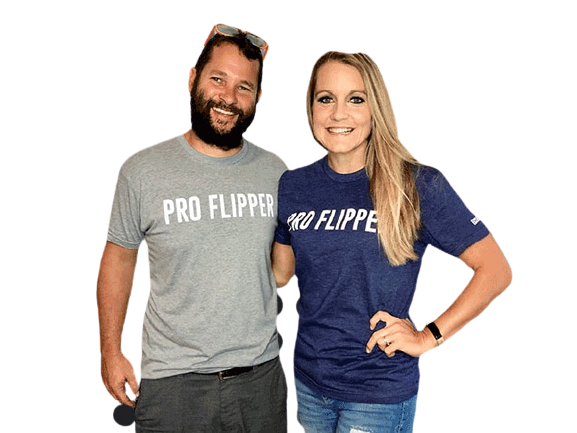 Rob and Melissa host a free webinar to help you get started with your next flip. Remember, Rob started in 1996 and has a lot of experience. Instead of trying to figure this out on your own, let Rob and Melissa show you.
Register for their next webinar here.
---
Thanks so much for listening to the show and if you feel the content of this podcast was helpful, please subscribe to the podcast where you listen and leave a review!
Today's show was brought to you by OneAZ Credit Union — my very own credit union I have been proud a member of since 2011.


If you live in Arizona and are looking for a large credit union with a local, customer-focused feel for your personal or business banking needs, look no further than OneAZ Credit Union.
---