Affluenza is the damage done to our health, our families, our communities, and our environment by the obsessive quest for material gain.
To make this simple: Affluenza is the "we need more stuff to be happy" epidemic.
Watch the Show
Since the late 1950s, the happiness inside the United States has steadily decreased. However, incomes have almost doubled, our houses have more than doubled in size, and the quest to gain happiness through "stuff" is at an all time high.
And what about the consequences of Affluenza? How much of our money do we actually save compared to the rest of the world? And what are the other consequences when it comes to this epidemic?
All of this in the show today AND a freebie cheat sheet that I use when deciding on making a big purchase.
Listen to the Podcast
Links Mentioned in the Show
Grab the Free PDF Cheat Sheet
This is a great tool to help you make the decision on whether or not you should purchase a big-ticket item.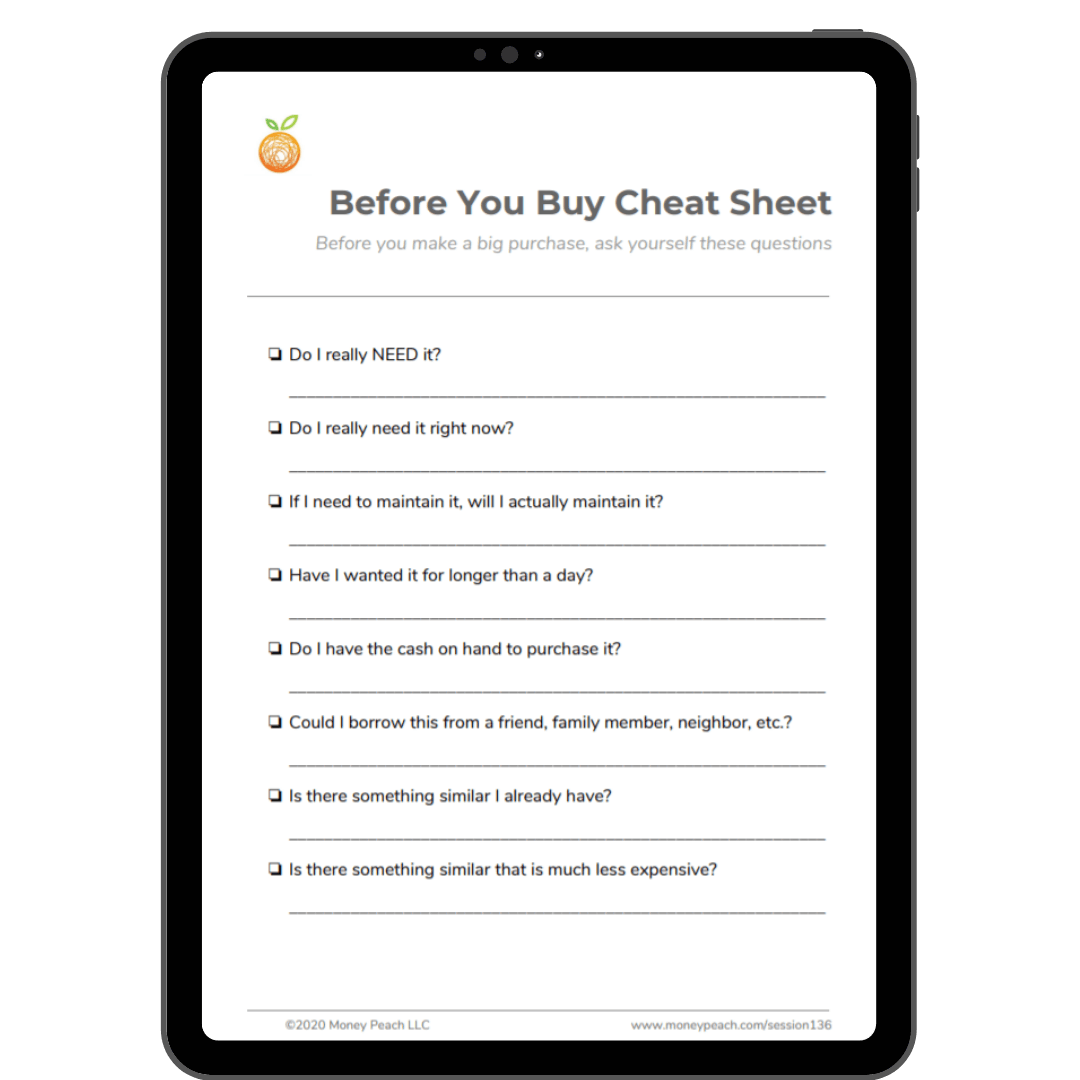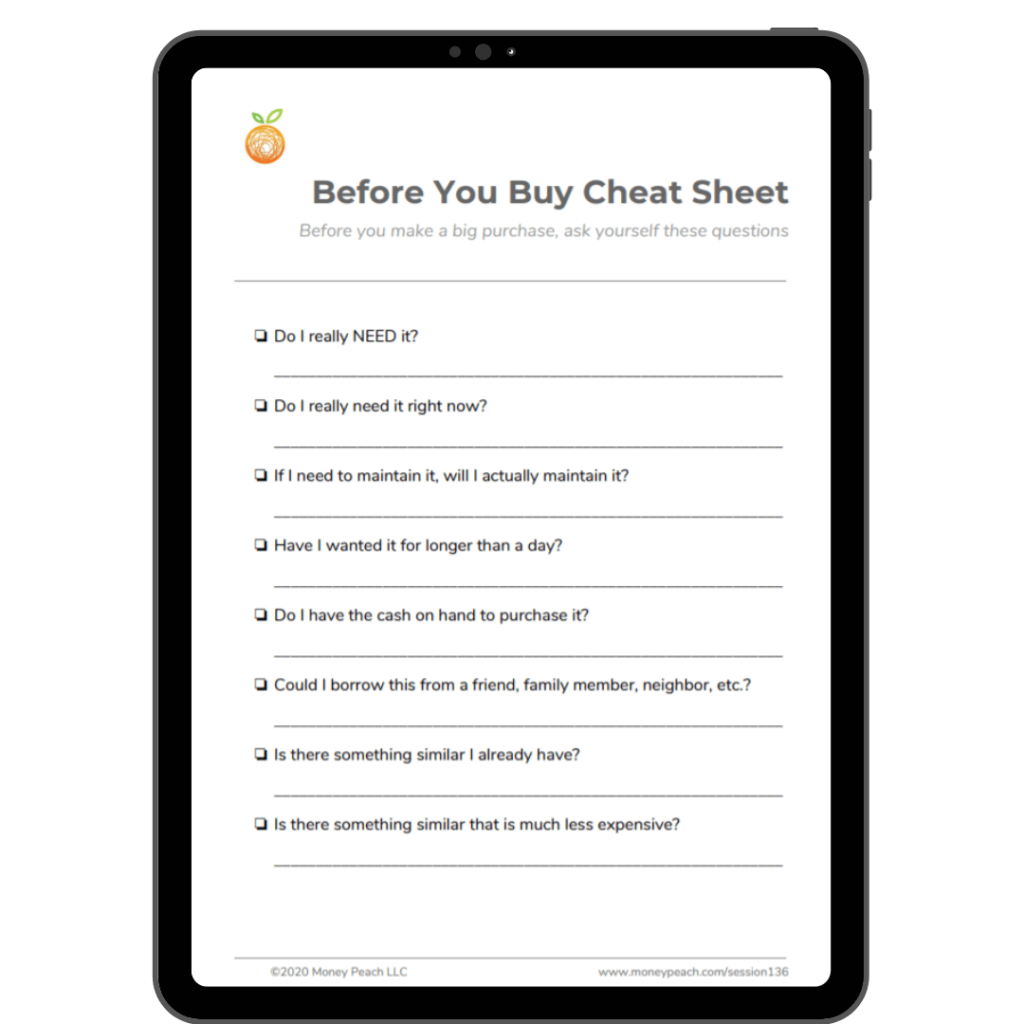 I Want to Be Your Financial Coach
**Ready to reach financial freedom? Join me in our next live coaching program, Smart Money Academy. This is a live coaching program where you will learn how to manage every dollar, pay down debt, save more, and truly reach peace with your life and money.
Smart Money Academy is not an online course, but rather a live coaching program where you are guaranteed to change the way you manage money forever. I will personally walk with you step-by-step for 5 weeks inside a live coaching call showing exactly what to do and how to do it.
By the end of our 5 weeks together, you will have mastered a spending plan, saved at least $500, and you'll have a personalized plan to reach financial freedom!