About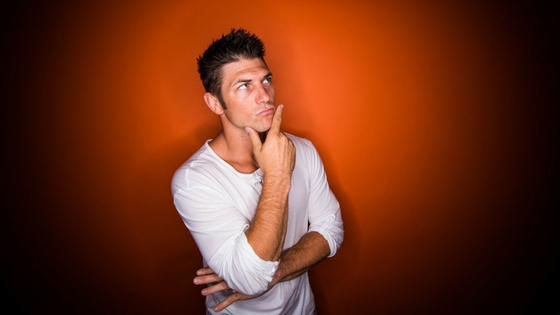 I'm Chris, but my friends call me "Peach" – Since you landed at Money Peach and then made it all the way to the page about ME, you probably guessed that I like to talk about money. Well, I don't like talking about money, I LOVE talking about money!
My passion is sharing ideas and creating products for people who are looking for a better way to handle their money. I love showing everyday-normal people how to go from living paycheck-to-paycheck, to getting completely out of debt and creating hope for their future. Ask yourself this:
"What would life be like if I had zero debt, had $10,000 in the bank for emergencies, and extra money to spend each month on things I love doing?"
Well…..I also LOVE sharing what the other side looks like and showing you how to create that level of Awesome-ness once you get there. We were once paycheck-to-paycheck, living on credit, and one disaster away from freak-out mode. My wife and I are the couple who made it to the other side, and the other side is better than you can even imagine!
When it comes to talking about Money, Living on a Budget, Getting Out of Debt, and Placing Hope alongside your Money, I am your guy.
I created a Powerful Budgeting Tool that has helped over 10,000 families create their own personal budget and manage their money the right way.
I am the creator of Money Peach Courses, online mini-courses teaching the step-by-step principles to handling your money in all areas of your life.
I have led over 100 families through Dave Ramsey's Financial Peace University, and facilitated these courses to help families pay off over $120k during those classes!
I lead a separate class through Dave Ramsey's Financial Peace University solely for Firefighters and Police Officers.
I have helped many families with one-on-one financial coaching to create a budget, get on a proven plan to pay off their debt, and create a path not just for them, but for their future and their children's future.
I have led multiple seminars outside of Financial Peace University to focus solely on helping people manage all aspects of their money from debt payoff to building wealth.
When the students I work with implement the plan we put in place, I have a 100% success rate on helping them live on a budget that works, get out of debt, and secure a financial future worth living!This stuff isn't rocket science; you just need a little push in the right direction (Remember: most of us went to the school of Hard-Knocks when it came to managing our money…no one ever taught us, until now)
And when I'm not doing financial coaching or updating the Money Peach Blog, you will find me working on a Fire Truck! You probably didn't guess it, but I am also a full-time Firefighter and Paramedic. I actually get to drive the fire truck at "work" which doesn't really feel like "work". Plus, my son thinks I am a real-life-super-hero when he visits me at the fire station. It's not exactly like what you see on TV shows like Rescue Me orChicago Fire, but going to work at the fire station makes life interesting to say the least.
If you need to know more about me (yawn) I will pretend I'm doing an interview with my wife – she is actually a TV News Anchor in Phoenix. People always say, "You're married to the News Lady?" I reply, "No, she's married to the fireman!" Here are 10 things you probably didn't know about me:
1. My favorite hobby (obsession) is CrossFit. Not only do I work out at a CF gym, but I am a certified CrossFit Trainer and I am also one of those people who actually like to compete at exercising by entering into competitions….and finish in 17th place ?
2. I can literally recite every line from every Seinfeld episode. I have a few go-to friends that I will randomly call to play Seinfeld Trivia. Does anyone know where Mr. and Mrs. Seinfeld live in Florida? (Del Boca Vista – Phase III) It's a sickness, I know.
3. I walked-on and wrestled at Arizona State University. I also only won 4 matches….and learned a ton about humility.
4. I have two kids, a 7-year-old son and a 5-year-old daughter.
5. I love boats. We have a small ski boat (paid for w/ cash) and my parents live on a boat in Marina Del Rey. I love boats.
6. My grass in my front yard is fake, but it looks real.
7. I absolutely love Journey's Don't Stop Believing… and now Taylor Swift. There, I said it.
8. I drink a ridiculous amount of coffee (I brew it at home of course or I would be completely broke).
9. I can walk really far on my hands…about 100 feet.
10. I am living proof that your money problems and money success stories are based on your behavior with money. Just some very small tweaks can create huge success with your life and money. If I can do it, so can you. Are you ready to jump on board?
Ready to Seriously Get out of Debt, Gain Control of Your Money, and regain the Hope back?
Start off by grabbing the Friday Peach FUZZ (the community) below or inside the sidebar to the right ?
Boom-Shaka-Laka!