I want you to pay off your mortgage early. I know many of you are just starting off on your financial journey and you may be thinking along the lines of:
If only I could just get on a budget
If only I could stop living paycheck to paycheck
If only I could just pay off my credit cards
If only I could save a little more
If only I could…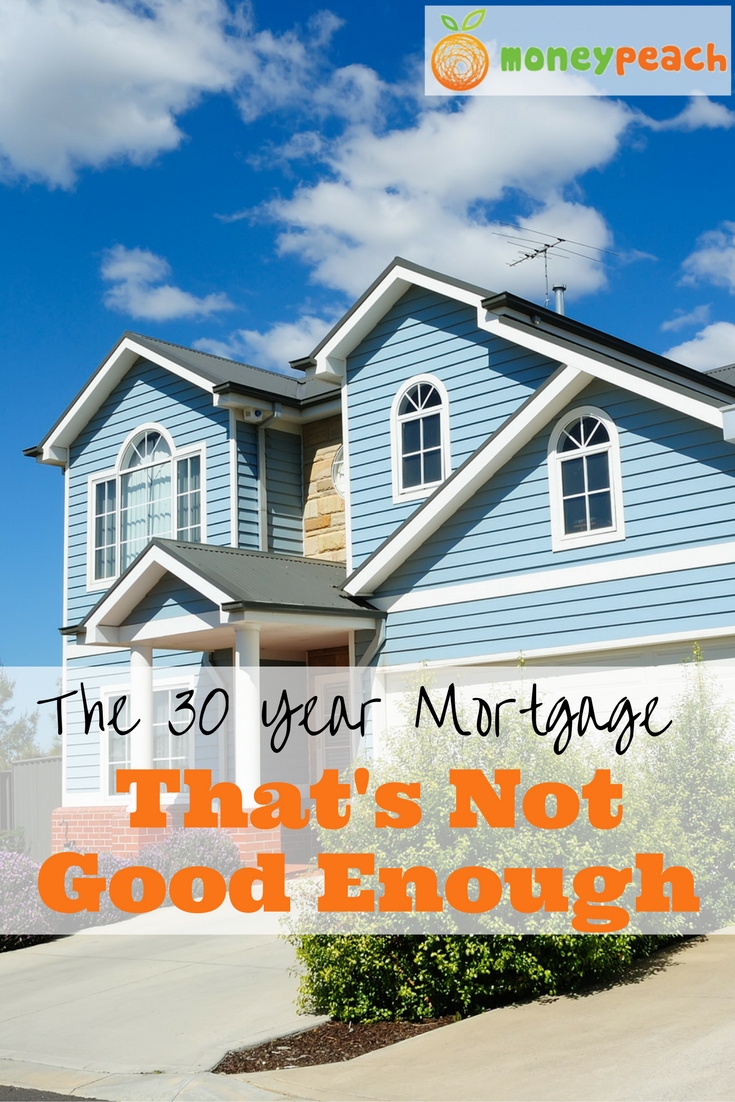 I am here to let you know, that's not good enough. I promise.
I started dating my wife in college, and early on in our relationship she had a goal to become a television news anchor. I knew nothing about the news and media industry, but I did know the University we attended had an entire college dedicated to Journalism. I also knew she wasn't even majoring in journalism and there were only about six female news anchors where we lived in Phoenix, Arizona. The odds weren't in her favor.
Three days after she graduated in 2004 with her B.A. in Communications (remember, not journalism), she landed a job as the morning show traffic reporter. She made a whopping $10/hr, worked out of a closet by herself 30 miles away from the actual studio, and talked into a camera sitting on a tripod. However, she was still on local television five days a week! At the time she may have felt like that was good enough, right? Wrong.
Most people would believe just to make it on television was in fact an impressive feat, but not for my wife. She was told that being a traffic reporter was a dead-end job and not to expect it go any further. She was told that no one comes out college in their young 20s and lands a job in news media in the 5th largest city in the United States. She was also told that what she had accomplished was good enough.
The biggest enemy of any goal is "The Good Enough" factor. When we start to believe this is Good Enough, we settle for what we don't believe we could ever have.
Click To Tweet
This happens the most with our money. We start to believe that good enough is when we stop living paycheck to paycheck. We train our minds to believe a low monthly car payment for the rest of our life is good enough. We believe if we don't have money to send our kids to school, student loans are still good enough. We wonder if social security will be good enough, and we believe paying down a mortgage for 30 long years is good enough!
Back to the story…
A year after becoming the traffic reporter, my wife was offered a job as a reporter for the same news station! We were both ecstatic, however she still had not reached her goal of anchor.
Over the next few years she would be passed up two separate times for a promotion to anchor. She could have easily felt like she had come so far and accomplished a lot, but that was never good enough. Six long years after becoming the traffic reporter in the tiny closet, she got the phone call that she would be Phoenix's new morning show news anchor. Goal accomplished.
The Good Enough in Personal Finance
You often hear the Dream Big motto in life. I don't disagree with it, but in personal finance, why not just Do Big?
Here is why:
A recent poll shows that 70% of American families are living paycheck to paycheck. In addition to that, 64% of Americans cannot write a check for $1,000. This means 6 out of 10 people you know are living hand to mouth and are one financial disaster away from financial turmoil. In their eyes, Good Enough is simply making it to next payday.
Paying off Your Mortgage Early
Yes, I want you to pay off your mortgage early. I want you to go against normal. I want you to enter retirement without a mortgage and a huge nest egg to lean on. Is that really so bad?
When you first start living on a budget and paying off your consumer debt, it is hard.
Related: Getting out of Debt is Hard. Really Hard.
However, for many people it's a pinnacle point. The point where you believe that once you have paid off your last debt inside your Debt Snowball (or Debt Avalanche), that you are done. You made it!
Yes, you have accomplished a lot, but so did my wife when she went from just a college student to landing the traffic job. She was on television five days a week and was now a recognizable face among the 3.5 million people in Phoenix. She could have easily said that was good enough, but she didn't.
One of the biggest differences between wealthy people and poor people is wealthy people have a greater ability to think long term. Poor people don't think past Friday.
Click To Tweet
Ask yourself this:
What would life be like without debt? What would your life feel like without a mortgage payment each month?
When we paid off our consumer debt in 2011, a little bit of the Good Enough sunk in….until my wife knocked it right out of me! When we set our sights for true financial freedom, we meant it. We started looking at how in the hell we were going to accomplish a paid off mortgage, and realized it wasn't as far away as we once believed. In fact, it felt more like it was just around the corner.
A Little Bit Goes a LONG Way
If you are at all interested in saving tens of thousands of dollars and years of bondage to the bank, then hop on for the ride to Awesome!
Bi-Weekly Mortgage Payments
You will save tens of thousands of dollars and a ridiculous amount of time by simply making bi-weekly mortgage payments. Instead of making one monthly payment, what if you made a half-mortgage payment every two weeks?
Example:
$250,000 on a 30 Year Loan @ 5%
Monthly Payment (Principal and Interest): $1,342
Biweekly Payment (Principal and Interest): $671
Total Interest Saved: $42,466
Total Years Saved of Making Payments: 4 years 8 months
Your Car Payment Costs You $112k
Many of you know that I Drive a Piece of Crap because of the opportunity costs with putting money in things that go down in value versus things that tend to go up – like your home. The average car payment in America is $488. Remember, this is $488 over a 66 month term for something that is dropping in value like a rock. What if you drove an older car and applied that payment to your mortgage?
Example:
$250,000 at a 30 Year Loan @ 5%
Monthly Payment (Principal and Interest): $1,342
Adding a Car Payment: $1,342 + $488 = $1,830
Total Interest Saved: $112,502
Total Years Saved of Making Payments: 13 years 1 months
I hope you like your car!
Buying on a 15 Year Fixed Instead of a 30 Year Fixed
There is a myth out there that a 15 year Fixed Rate Mortgage is double the monthly payment of a 30 year. Well, let's prove this method of thinking to be complete crap:
Example:
$250,000 at a 30 Year Loan @ 5%
Monthly Payment (Principal and Interest): $1,342
versus
$250,000 on a 15 Year Loan @ 5%
Monthly Payment (Principal and Interest): $1,976
Results:
Monthly Payment: +$634
Interest Saved: $127,552
By paying an extra $634 per month (not even close to double) you would save $127k and 15 years of making payments to the bank. This doesn't even take into consideration that you more than likely will get a lower interest rate for choosing a 15 year mortgage over a 30 year term.
Let's get really crazy…..
What if you paid off your mortgage in 15 years and then took that same payment and added it into an investment account for the next 15 years. You would still get the same feeling of making payments for the 30 years, however the results are a little better 🙂
$1,976 invested for 180 months (15 years)
Annual interest Rate: 8% 
Value at 15 years later: $695,337
This is why settling for what society tells you is NORMAL is not good enough. This is what gets me excited and what also keeps me up at night. Why isn't this stuff taught in schools, right? We just used simple math to determine that by switching to a 15 year mortgage (or paying a 30 year like a 15 year mortgage) could result in savings of $127k and earning of $695k. The results over a 30 year period of time is you having an extra $822k.
I repeat: Eight Hundred and Twenty-Two Thousand Dollars.
Good Enough doesn't sound that good anymore, does it?
Get on a budget. Sell your crap and pick up a side gig to pay off your debt ASAP. Set aside money for retirement and start attacking your mortgage. It doesn't have to be the way normal preaches it should. You deserve better and you have the choice to make it happen. We were paycheck to paycheck in 2011. Today we are 3 years away from a paid off mortgage. How is this possible? We said we would do it. No. Matter. What.
Curious to see how much you could be saving on your own Mortgage? Here is the mortgage calculator to show you how just a little bit extra goes a LONG way when laying down your mortgage early.
Simply enter in your: Principle, Your Annual Interest Rate, Your Term in Years, Extra Payment (optional…well, sort of)
Lovin' this Idea? Well then…SHARE and Impress Your Friends!
As always, I first want to thank you for reading this blog because this means you are reaching for awesome with your money! I will keep putting content out there for anyone to gobble up and implement right away, however if you could help me out by sharing this post on your favorite social media platforms, it would mean the world to me! Just click on any of the social share buttons at the top or bottom of this post and you'll be giving me a virtual fist bump, high-five, and a pat on the back. Thank you again and again!
-Chris Peach