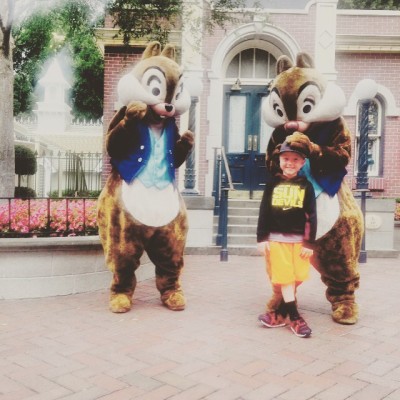 When we started behaving with money, our son was only 9 months old and our daughter hadn't even been "created" yet – yes, I mean what you think I mean. It is safe to say our kids have only seen one way to handle money and the results so far have been impressive. Yes, we have been intentional in teaching our kids the truth about money. But, what we also have noticed is they're paying attention even when we aren't trying to teach them. Figuring out the right age and how to develop money smart kids can be a challenge for parents when we are still trying to figure out our own finances. If you are feeling this way, here are some simple guidelines to help you raise your own money smart kids!
Age 0 – 2
This is a tough age to teach them anything about money intentionally. However, you'd be surprised what they are picking up just from watching you. They're picking up their own money blueprint from simply watching your behavior. At this age, you need to pretend your kids are sitting on your shoulder at every financial transaction you make. They will learn that money is a form of trade when you use CASH. When you use a debit or credit card, they won't understand the transaction of exchanging money in return for goods. Your kids aren't going to understand your rewards points on your credit card, however they will learn when they see you hand over cash in exchange for "stuff". At this age, more is caught than is taught.
Age 3-5
This is when your kids and money get interesting. Your kids begin to realize that money has some sort of value to it. It is okay if they feel that two quarters is more than a single dollar bill, but the point is money means value. This is also the age where you can show your kids that work = money. When our son turned 3 years old, he was shown his chore chart. These were very easy tasks he could do to earn a commission. Things like feeding the dog, making the bed, cleaning up toys, clearing the table, and picking weeds are all jobs (not child abuse) for our son. Some of them earn a commission and some of them are part of living under our roof. Kids aren't stupid – if you are repetitive with them over a period of time, they will learn it (whether you want them to or not). Here are tips for age 3-5 year olds: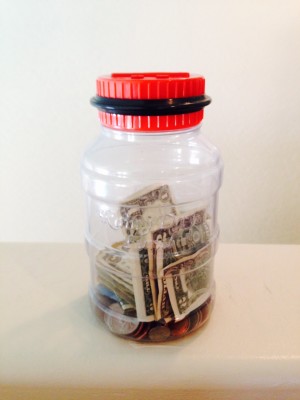 Pay them instantly or they may not relate the work to the money.
It doesn't matter what you pay them. At 3 years old, 2 quarters is more than a $5 bill in their minds. Just make sure there is something for them to get in exchange for work.
Ditch the traditional piggy bank and get a big clear jar. Kids are visual, let them see their money in their jar.
Create a chore chart and "mark them off". This check mark is sometimes more rewarding to them than the actual money. It is similar to the recognition at work when YOU do something awesome – recognition is also part of the reward.
Let them SPEND their money. Take them to the store and allow them to spend all of their money on what they want. Saving at this age is a tough thing to teach, so allow them to feel the reward of earning money.
Not all chores should be paid for – this is how it is in the real world, right?
Age 6 -13
This is the age where you can start to advance your child into the "real world". The real world will sometimes cause you pain, so we need to start teaching our kids some small money pains. At this age the chores become increasingly difficult and you no longer pay them instantly. This is where kids learn to delay satisfaction. Do you get paid instantly every time you do something at work?
Here are some tips for the 6 – 13 year olds:
Pay them weekly and on the same day. Make it a habit and your kids will soon learn what payday is.
Don't pay them for waking up. This is called allowance and is also a smaller version of entitlement. We don't want our sponge-like kids learning that money comes from doing nothing. The United States Government already teaches this for us – sigh 😥 .
If they miss a chore, they don't get paid. Let them understand how work and money correspond to each other.
Help them save some of their money. Encourage them to spend a little and to save a little. This is again how the real world works, right?
Age 14 and up
If you have been teaching your kids good money habits up to this point, then your kids are going to transition really well into this stage of financial responsibility. During these years, start to teach your kids more about the financial world. I encourage you to be an open book with your teenagers. Show them how much your mortgage/rent is, how much you pay in taxes, and even your income! Yes, your kids will one day have an income and it is okay to show them what mom and dad earn. This will also allow your kids to appreciate the true value of money and help them understand there is going to be a limit to how much they can spend. I remember as a teenager when my dad showed me how much they spend a month in gas, car payments (they ditched car payments once and for all), car insurance, and registration. That was 20 years ago and it still sticks in my head. I appreciated the things we had even more and understood that life and money don't always come easy. Here are some tips for your teenagers and money:
Continue to have paydays until they get their own jobs.
Help them save and spend their money. Yes, they earned their money, but they don't get a complete say in how they spend it. Neither do we….the federal government tells us how much we need to send them first. You NEED do the same with your teens.
Help them save for BIG purchases. Prom dresses, summer trips, or a used car. This will teach them the power saving up CASH and avoiding debt for stuff they want.
If they have an earned income and file taxes, then encourage them to open a ROTH IRA. Teaching teens the power of compound interest at an early age will teach them to start saving for retirement earlier in life and make investing automatic. If they don't want to listen to you – TOUGH. This is where we need to be parents because YES, we know more than them. Can you imagine if mom and dad had you invest $100/month into a ROTH when you were 18? What would life look like now?
Our Results
Our kids are only 2 and 5, but the results we have seen are mind-blowing. Our 5-year-old son actually knows what a budget is. I know a few 35-year-olds that still struggle with this concept. The most powerful thing I have seen with our oldest in relationship to money happened just last week in Disneyland.
We told our son on the way to Disneyland that we were going to see it all. Mickey Mouse, Splash Mountain, Toon Town, and even Cars Land. What we didn't realize until we arrived was the two separate theme parks (Disneyland and California Adventure) also came with two separate prices. We thought a Disneyland ticket would allow us to go to California Adventure – ERRRRR, wrong!  We had only budgeted enough money to get into Disneyland, but not Disneyland AND California Adventure. As a parent, I was crushed. Had I just spent the 7 hour drive lying to my son? To make things worse, what was I going to possibly say to a 5-year-old to make him understand?
I decided to GET REAL with him. He needed to learn how money works, and sometimes it isn't the way we want it to go. I kneeled down to his level and this was our conversation:
Me: "Hey buddy, I have some bad news. We aren't going to be able to go to Cars Land. You see buddy, mommy and daddy only brought $300 dollars for the tickets to Disneyland and if we go to Cars Land it will cost $450!"
My son: "Well, where we can get more doll-hairs?"
Me: "We can't get more dollars today buddy. I'm sorry, but this is the way it goes. Would you like to go see Mickey, Minnie, Pluto, and then ride Splash Mountain?"
My son: "Yeah Daddy! And it's okay if we don't see Cars Land today. Next time we will just put more doll-hairs into the budget, right?"
Me: "Sure thing buddy"
My 5-year-old understands that stuff cost money. In fact, throughout the day he would point to a "thingy" he wanted and would ask "Do we have enough doll-hairs for this?" He also asked when we were getting gas on the way home, "Daddy, did you put enough gas in the budget?"
We want what is best for our kids, right? Then why wouldn't we want to raise money-smart kids to be financially successful throughout their lives? Can you imagine if we all started life off with good financial habits? Start teaching your kids TODAY how to be awesome with money – its is actually your job, not the school's job. Someday you are going to be old and gray and your kids may have to take care of you. Wouldn't it be nice for both of you if money wasn't a deciding factor at that point in our lives? Be a parent – no, be an AWESOME parent!
Drop a comment or send me an email and let me know what you think? What are some money tips you are willing to share about kids and money? I would love to hear from you!
Be good to yourself, your friends, your love, and BE GOOD TO YOUR MONEY!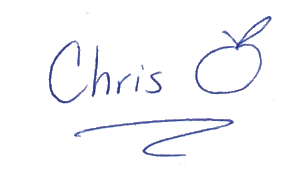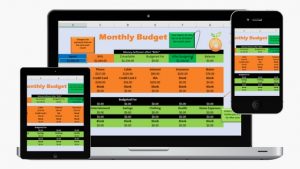 It's Extremely Simple to Start Today
You Will Get Help Along the Way!
Step-by-Step Video Directions to Get Started!
100% FREE
To Pay Down Debt and Start Saving, click here.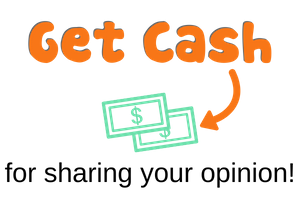 You can get paid for sharing your opinion with Survey Junkie. With a TrustPilot rating of 8.7 out of 10 and over 3 million members, start earning cash today with Survey Junkie!
https://www.moneypeach.com/wp-content/uploads/2015/06/18902_925389687518261_1659613900353124328_n-e1434309447635.jpg
400
400
Chris Peach
https://www.moneypeach.com/wp-content/uploads/2016/06/moneypeachLOGOhomepage.png
Chris Peach
2015-06-15 06:25:10
2015-11-05 06:22:47
Why My 5 Year Old is a Money Smart Kid