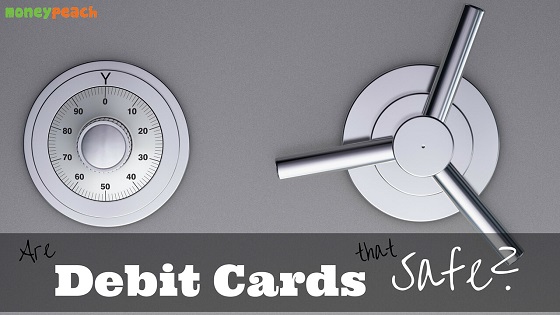 Are Debit Cards Safe?
This question pops up all the time and people are often more confused about this topic than they need to be. The short answer is YES, your debit card is just as safe as the credit card. Are they different? Absolutely. However, you can stop worrying yourself to the point of going into debt because you were once told by your golfing buddy that debit cards weren't safe at all. In fact, I will prove to you they are just as safe as your credit card in the next 30 seconds. Here we go!
The Debit Card
Debit Cards have been given a bad rap over the years. They aren't as cool as the credit card because they lack the sophistication of rewards points. They usually don't come with an airline miles perk and they typically don't send you cash back right before Christmas. To put it simple, the majority of society views the debit card as the ugly red-headed step child when compared to the credit card. They are boring, they don't reward you, and they don't have cool commercials to tell you how awesome they really are! Think about it, when was the last time you saw a really cool DEBIT card commercial?
We have also been bombarded with the idea that debit cards are not safe. We even tell our friends they aren't safe because it is just common knowledge, right? WRONG! Debit cards ARE just as safe as your credit cards if you use them correctly. That's right, there is actually a strategy to using your debit card. We will get to that later on in the post.
Let's start here: Take your Debit Card out of your wallet or purse. Look down at it and in the bottom right corner is a logo that says VISA or MasterCard. That logo is your protection. They protect you just a like a credit card. In fact, let me tell you word for word what VISA and Mastercard have in writing about their zero-liability policy in regards to using your Debit Card:
Visa's Zero-Liability Policy
Visa's Zero Liability* Policy is our guarantee that you won't be held responsible for unauthorized charges made with your account or account information. You're protected if your Visa credit or debit card is lost, stolen or fraudulently used, online or offline.
Mastercard's Zero-Liability Policy
Whether you use Debit MasterCard to shop online, by phone or in a store, every purchase is backed by Zero Liability Protection*. That means you won't be held responsible in the event that someone makes unauthorized purchases with your card.
I didn't make this up. I pulled it straight from the Visa and Mastercard websites. However, we are constantly bombarded by the "experts" with the idea that debit cards are "dangerous" because we are not fully protected if card was used fraudulently. Why didn't these "experts" just call and ask VISA or MasterCard their policy? Better yet, why not take a few minutes and visit their website?
Now that we have debunked this myth, you need to understand how to obtain the protection from Visa or MasterCard. Get a pen and paper out and take notes because this is where it gets tricky:
Step 1:
Every time you use your debit card, run it as credit.
Step 2:
There is not a step 2, just a simple step 1.
Have you ever wondered why the cashier asks you "Debit or Credit"? Is there a difference between the two, and if so, what is it? Why is this whole money thing so confusing? Never fear, I have you covered.
Choosing Debit
When you punch in your pin, money is immediately taken out of your account and sent to the vendor. You need to be careful no one sees your pin (a lot of wise guys out there) or you could be held liable up to $500 at some institutions if someone else were to use your debit card fraudulently. Get in the habit of only using your pin number at the ATM. Better yet, get cash from the teller and you'll never have to use your pin number.
Choosing Credit
When you choose credit, you are giving yourself full protection from the big guys, Visa and MasterCard. The money now goes from your bank, through the Visa or MasterCard system and then to the vendor you are buying from. Also, you aren't punching in your pin which provides another layer of safety and you are obviously protected by the zero-liability policy by both Visa and MasterCard.
So the bottom line: ALWAYS RUN YOUR DEBIT CARD AS CREDIT
I have first-hand experience to tell you it is going to be okay. Our family hasn't had a credit card since 2011 and life still goes on. We go on vacations, rent cars, buy crap stuff online, and we have survived contrary to what society will lead you to believe. We even had our debit card used fraudulently at no fault of our own. We were charged twice for a subscription to a gaming system in the Middle East at $199 each. Ouch. However, I made a simple phone call to Visa and the charges were reversed immediately. Boom!
The Good, The Bad, & The Ugly of the Debit Card
The Good
One brilliant way to stay out of debt is to stop using a credit card. We went to the extreme of cutting our cards up and closing the accounts once they were paid off. We learned it was much easier to stay out of debt when you didn't have a tool to go into debt waiting for you in your back pocket. Now that you are aware of the protection that comes with a debit card, this is a no-brainer.
The Bad
Make sure you understand that you are going to lose out on those precious rewards points. This was a tough pill to swallow – at first. Banks are not stupid. In fact, they are brilliant and spend more money on your behavior with their product than any other industry on the planet. They know you are going to spend more when you swipe anything plastic. They know you will chase points. There is a very primitive emotion of joy every human has when we are "rewarded". Even as a toddler, you like praise, you want the trophy, and that is exactly what those rewards are doing. Have you ever wondered why everyone seems to be "paying off their credit cards each month", yet the tallest buildings in the world are named after banks? Hmmm…..I wonder why that is? They are smarter than you and I. Accept it.
The Ugly
Using a debit card isn't always going to be all unicorns and rainbows. They want you to rely on a credit card, so they will often make it a pain to use a debit card. First, you may have a hold placed on your debit card when you check into a hotel or rent a car. However, if you can't afford a $300 hold on your debit card, then you probably shouldn't be going on vacation, right? Secondly, there are also a few rental companies out there that still will not let you rent a car with a debit card. Lastly, you are going to be a weirdo among your family and friends. Everyone uses a credit card, so why shouldn't you? Answer: I would rather be weird with money than normal and broke. Boom!
Fun Fact: In 2014, $30 Billion was paid out to banks in the form of overdraft fees
Click To Tweet
Podcast Episode 004: The Debit Card: The Red-Headed Step Child of Personal Finance
Fun Fact
In 2011, $29.5 Billion was paid out to banks in the form of overdraft fees (TIME). That is ridiculous. Our great grandparents are looking down at us in disgust because we allowed laziness to cause $30 billion to leave our back pockets because we were too lazy to do some 5th grade math and care just enough on the concept of money in verses money out. Create a budget, follow the budget, and even use cash! All of your wildest dreams will come true 😯 . With great power comes great responsibility, therefore be good to your debit card and it will be good to you.
It's time to start becoming smart with our money. It is after all the money we have worked so hard to earn and therefore we must work hard to keep it.Credit cards are not evil and the banks aren't out to solely get us. They are however in the business of making money (duh), and we are their target audience. Be aware some of the fear that has been created around the use of the debit card is simply a way to get you to use their products in a way that helps them put their logos on the tallest buildings in the world. The more you know…….the more you know.
Be good to yourself, your friends, your love, and BE GOOD TO YOUR MONEY!
---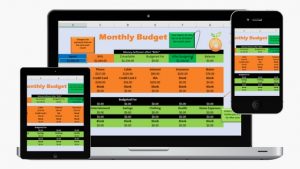 It's Extremely Simple to Start Today
You Will Get Help Along the Way!
Step-by-Step Video Directions to Get Started!
100% FREE
To Pay Down Debt and Start Saving, click here.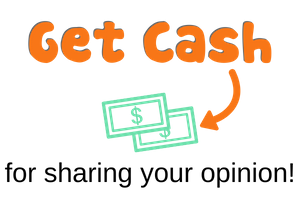 You can get paid for sharing your opinion with Survey Junkie. With a TrustPilot rating of 8.7 out of 10 and over 3 million members, start earning cash today with Survey Junkie!
https://www.moneypeach.com/wp-content/uploads/2015/06/Debit-Cards-Safer-560-x-315.jpg
315
560
Chris Peach
https://www.moneypeach.com/wp-content/uploads/2016/06/moneypeachLOGOhomepage.png
Chris Peach
2015-06-24 23:06:17
2018-03-12 14:10:41
Why a Debit Card is Safer Than You Think