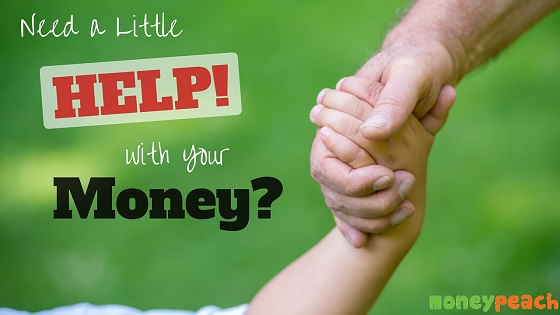 I recently came to a startling realization – even though I'm making more money than I have ever earned before in my life, I'm not making nearly as much financial progress as I'd like.
Sure I've put a little "extra" (above my monthly budgeted amount) toward my debt and/or savings, but I'm nowhere near where I thought I'd be at this point in my journey.
I started living on a budget to pay down debt and build savings in January 2014 and I'm nearly 2 years into this journey without much to show for it. I've paid off a few small balances on credit cards, but I've also made some money (and life) mistakes along the way.
As much as I love being single, one thing that really stinks about it is having no one to help me stay accountable to my budget and financial goals.
For these reasons, I decided it was finally time to seek some help with my finances. If you are in the same situation, here are a few things you can do to get help with your finances.
Find an Accountability Partner
When you're married or in a serious relationship, you have some built-in accountability for your finances and other life goals, but when you are single it can be hard to keep yourself accountable with no help. For that reason, I sought out an accountability partner to help me stay on-track with my financial goals.
I found a fellow personal finance blogger who was also needing some help reaching her financial goals and we decided to "team up" to make it happen. We email and text each other several times a week about our spending habits and whenever we are feeling tempted to spend money on things outside of our budgets.
Chris Peach Tip: A good accountability partner who someone who is good w/ money and someone you need to learn from - They're usually not your shopping buddy!
Click To Tweet
Take a Course
If that's not enough for you to get your finances back on track, or you think you have some learning to do, consider taking a course to help kickstart you toward reaching your financial goals. Chris'  online course is an awesome way to learn about budgeting, saving, investing, and more. The first round of his course begins at the end of the month. You can learn more here.
Hire a Professional
Another way to help you get help with your finances is to hire a professional. You can hire a budgeting or debt coach to help you formulate a personalized plan for your budget and finances, or you can go a step further by hiring a Certified Financial Planner. Personally, this is the last step I would take if you are in debt. Hiring someone with knowledge is great, but it does cost more. This cost will slow down your debt progress somewhat, so if you can find help without spending much (or any) money, I'd definitely give that a try first.
Chris Peach Tip: If you're looking for a professional to sit down with you and you don't have the money to hire someone, look inside your local church. Many times the church will work with or know someone who can sit down with you at no charge to you.
Admitting that you need help with your finances should not make you feel ashamed. Many of us were simply not taught how to budget, save, or invest wisely and were left to make these decisions with little, or no, education. Some people are able to figure these things out for themselves, but others of us, like myself, need a little help and accountability to keep our finances on the right track.
Have you ever sought help for your finances?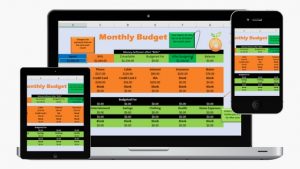 It's Extremely Simple to Start Today
You Will Get Help Along the Way!
Step-by-Step Video Directions to Get Started!
100% FREE
To Pay Down Debt and Start Saving, click here.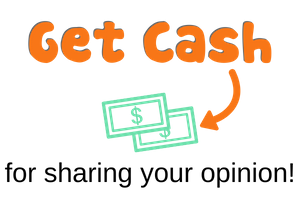 You can get paid for sharing your opinion with Survey Junkie. With a TrustPilot rating of 8.7 out of 10 and over 3 million members, start earning cash today with Survey Junkie!
https://www.moneypeach.com/wp-content/uploads/2015/12/Help-with-Money-560x315.jpg
315
560
Kayla Sloan
https://www.moneypeach.com/wp-content/uploads/2016/06/moneypeachLOGOhomepage.png
Kayla Sloan
2015-12-17 08:19:30
2017-12-04 16:26:08
What to do When You Know You Need Help With Your Finances