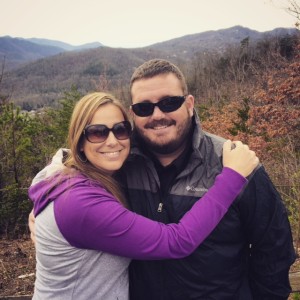 Kara and Ray
Meet Kara and Ray from Port Orange, Florida. They are the latest success story at Money Peach, and their success with money is UN freakin REAL. They were once normal like everyone else. They had student loan debt from a decade earlier because they both attended private universities. They had a car loan like the rest of the world and some credit card debt to keep them company. The debt just sort of sat around and nagged at their lives like your annoying neighbor that lets their dog accidentally crap in your yard. There it is, it stinks, and what are you going to do about it?
Kara and Ray finally did do something about it – they started paying attention. They got out a piece of paper and started writing down how much debt they still had to pay back. After they wrote it down, they took a step back to really understand what they were facing.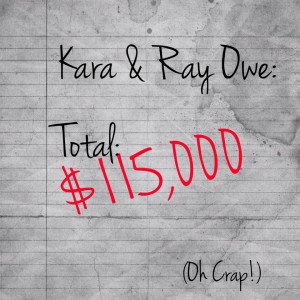 "…living in denial was much easier than dealing with the palpable anxiety that came along with facing the truth. It would physically make me ill thinking about it. We felt trapped."
How many of you feel the same way? Are you or anyone you know being suffocated by $115k worth of freakin' debt! I don't care who you are or what you do for a living – six figures worth of debt just plain sucks!. That is terrible and I don't wish that upon any of you. We were once $52k in debt and it makes my gut hurt just thinking about it. This family had more than twice our debt load. I like math, so I am assuming they felt twice as bad? Oh Snap!
The definition of insane is doing something over and over again and expecting different results. Ray and Kara had a choice of being normal, being deep and debt, and literally being insane per the definition. They also had a choice to roll up their sleeves and get after it. They are awesome, so they decided to get it on!!!
"We paid off $115k in 2 years and 5 months"
Are you kidding me?! This may be the new definition of insane. I'm sure you are wondering how they were able to possibly do this. I have said it many times before and I'll say it again – BEHAVIOR CHANGE. They changed their behavior and started winning with money. Duh! Ray picked up extra work and missed out on seeing his two young girls a lot. Often he would be getting home after his girls were in bed and leaving before they went to work. Sacrifice. They cut their lifestyle WAY back. They started using cash for spending and began to see progress. They used the DEBT SNOWBALL method because it works EVERY TIME (if you actually do it). They became team mates against their arch-rival DEBT, and their marriage improved as a result. It wasn't easy for them. Remember, getting out of debt is hard. If you are looking for the easy way out, you won't find it here. It is hard. Period.
"There were several times where we wanted to flat-out quit. It got too hard. We couldn't see the end of the story, and felt trapped by the debt"
They never gave up though. They kicked, fought, and tore their way through debt. Their friends made fun of them because they were literally crazy but that only meant what they were doing was working. They both still CASH-flowed a vacation and even a mission trip to Cambodia along the way. They never stopped giving and they remained blessed. Then they went ultra-crazy; they sold their dang house and bought a travel trailer for cash to live in.
Don't worry, they are waiting for their forever home to be ready in 2 weeks.
$115,000.00
Paid in Full
I love stories like these because they are real people just like you and me. I am a simple firefighter who wants to be smart(er) with money. We are all just everyday people going to extreme lengths to step away from the norm. Normal is living paycheck-to-paycheck. Normal is impressing the person at the stoplight you don't know and don't care about with your brand new car (payment). Normal is waiting for the government to take care of you at retirement. Normal sucks. Sign up here: No thanks.
 Where are Kara and Ray now?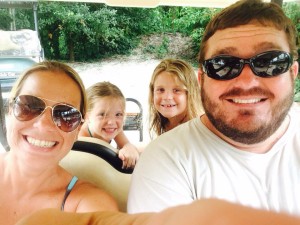 How does it feel to be out of debt?
"It is surreal. Our bank account is growing and it's because we are still living as though we are paying down debt! It almost feels too good to be true. But it feels absolutely amazing! "
What is one thing you would tell someone who is thinking getting out of debt?
"Paying back debt is by far the easiest thing to know how to do but the hardest thing to actually follow through with. It isn't going to be easy, but it is going to be worth it."
Debt sucks. It holds us back and it crushes our biggest wealth building tool – our income. There is a reason why all the sports arenas and high rises in America are named after banks – our money pays for it. Decide today you're going to be the next Kara and Ray. Why not? Do you like making the payments to the bank each month? How hard do you work for your money only to let it go out in the form of debt payments to someone else? This needs to STOP. Kara and Ray CHOSE to be debt free. They CHOSE to be weird and go against the grain. They CHOSE to be awesome. Your choice – choose wisely.
Be good to yourself, your friends, your love, and BE GOOD TO YOUR MONEY!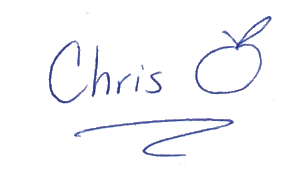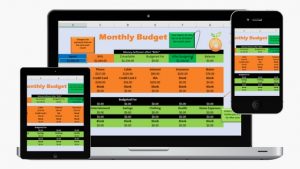 It's Extremely Simple to Start Today
You Will Get Help Along the Way!
Step-by-Step Video Directions to Get Started!
100% FREE
To Pay Down Debt and Start Saving, click here.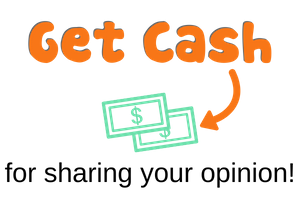 You can get paid for sharing your opinion with Survey Junkie. With a TrustPilot rating of 8.7 out of 10 and over 3 million members, start earning cash today with Survey Junkie!
https://www.moneypeach.com/wp-content/uploads/2015/05/IMG_0877-e1431642758773.jpg
300
300
Chris Peach
https://www.moneypeach.com/wp-content/uploads/2016/06/moneypeachLOGOhomepage.png
Chris Peach
2015-05-18 06:25:33
2016-08-09 10:57:30
We were once Normal - Then We Paid off $115k of Debt