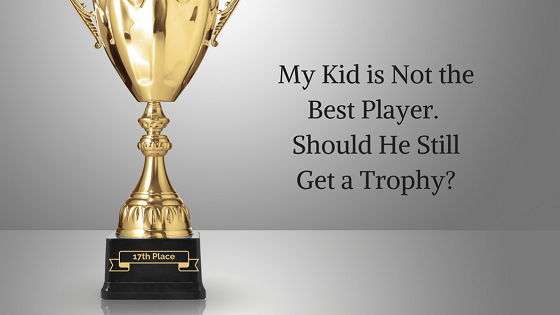 I started wrestling when I was 10 years old. I didn't realize it then, but it would teach me a lot about life. One thing about wrestling is they make sure you are just about naked when you step out on the mat in front of what you believe to be the entire world. There is no facemask to hide behind, no hat to wear low on your forehead to hide your emotions, and no one else to lean on when you're struggling. It's just you vs someone who wants nothing more but to smash you into the ground.
I am not here to toot my own horn, but over the years I ended up getting pretty good at it. In fact, my senior year of high school I entered the state tournament undefeated. I was your typical 17 year-old-kid: I was cocky. I knew I was that good and when you add consistent winning into the mixture, you start to believe you are untouchable. Then, you are in the state finals wrestling to be named the best wrestler in the state of Arizona. Your friends and family are watching, the girls are watching, the college scouts are watching, and……you lose in double overtime 2 – 1. Double freakin' overtime. Yeah, that actually happened.
I remember after the match sitting there in tears and and completely devestated when my coach said,
"Chris, believe it or not this may be one of the best things that will ever happen to you."
Looking back, he was exactly right. Losing in double freakin' overtime in front of the world that Feburary afternoon prepared me for this thing I would soon enter called LIFE. I learned in my late teens that life is going to hurt. Life is going to literally punch you in the gut so hard that you can't breathe. No matter how hard you work for something, there isn't a guarantee that it will work out. You're not going to always get the job, you may be passed up for that promotion, and you're not always going to get the trophy in life. Wait, did I just say you're not always going to get a trophy? You bet I did.
My Kid Is Not the Best at…..
Times have changed since I was a kid. I remember watching from the sidelines of my football games because I wasn't talented enough in football to actually play in the games. I was a "practice player". There wasn't a mandatory amount of time I was required to play – it was whoever was the best player saw the field. Today, we try so hard to make sure everyone feels that trying your best and being the best are the same. Believe it or not, they are not the same at all – not even close.
We can admit it, we are afraid to tell our kids that they aren't the best at something. We feel guilty if our child sees someone else getting more attention than they are. We have this feeling that we must protect our kids from every avenue of possible failure. Why didn't our parents feel this way? Apparently they must not have loved us that much 🙁 Actually, I think it's just the opposite: they loved us so dang much they were willing to let us fail so we would be ready to enter the real world…….and win.
Now that I am a Dad, I know this to be true. It's tough to watch or even help our kids fail (a little) to teach them life's lessons. However, would you rather they learn from you so you can prepare them, or would your rather they get laid off from work during budget cuts and cope with it by throwing their computer across the room and then setting the building on fire? Have you watched the news recently? That's really not as crazy as it sounds.
Should My Kid Get a Trophy?
I have a 5-year-old and he loves sports. I also have a 5-year-old who is showing obvious signs of being a "future practice player". Can you believe I just said that? How dare I think my kid is anything but the best, right? The truth is, he tries so hard to be the best, but he simply isn't even close. The great part about being a 5 year-old is he doesn't care….it's the parents that do. We care because we love our kids and want what we believe is the best for them. However, if my child is simply not the best, should he still get the same trophy as the best kid on the team?
Absolutely not. I am sure someone is cursing me right now, but follow me for a second. I am okay with my son getting some sort of recognition for playing the sport and finishing the season, but it's also okay to recognize the best player on the team even if my kid isn't the best. Why do I feel this way? Because I know the real world is closer than I even realize for him. I would rather him feel a little bit of the gut punch of life while he still has me to lean on because someday he may lose in double overtime. The girl of his dreams may dump him. He may get laid off from work or be passed up for that promotion. Life is going to happen to him and he needs to know how to navigate through it when life does. If he spends his entire life getting the trophy for showing up and breathing air, then I am doing a poor job preparing him for when life is…..well, life.
"I Made my Bed, Where's My Trophy?"
I am afraid for the next generation of "Everyone gets a trophy." We are teaching kids that you should be rewarded for everything that you do. Kids today believe if they show up and do their best, they will get rewarded. Do you always get rewarded when you try really hard. No, of course not. My wife works her butt off and was passed up twice for a promotion at work. I woke up at 4:00am for 6 months straight to study for Fire Captain's testing process and came out as close to dead last as you can get. A couple we know spent thousands of their hard earned dollars for in-vitro and still didn't get pregnant. A friend of ours who is the defintion of health and fitness just underwent brain surgery to remove a tumor. We all show up and try our best and we often don't get that trophy. Don't get mad at me, I didn't make this up – Life did.
What is going to happen when someone who has been told they are nothing but awesome gets a reality check from life? I'll tell you what will happen – they will quit. They will completely fall apart and won't be able to pick up the pieces because they have never felt failure before. Here is a quote you won't see everyday:
Failure IS an Option, However Quitting is Not - Chris PeachClick To Tweet
I lost in double overtime and none of the scouts offered me a scholarship. My mom and dad must have done a great job teaching me life's tough lessons, because I failed but I didn't quit. Instead of hanging up the wrestling shoes because I wasn't offered a wrestling scholarship, I walked into the Arizona State Wrestling Room in the Fall as that "loser" from state. I took that pain and turned it into a driving force to be better. I knew there was a high possibility of being cut from the team, but I still went after it. I was competing against kids who already had scholarships and were "big time". These guys were better than me. That didn't change the fact that I wasn't going to give up.  At the end of tryouts, I made the team. I never quit. I also got my butt kicked and only won 4 matches – and learned humilty 🙂
What About You?
Are you like me and believe that by giving everyone a trophy we are supporting the "wuss-ification" of America? Or do you believe that I am a jerk-face for even suggesting not all kids should get a trophy? I will tell you that I am not perfect and in fact have a lot to learn and I am open to hearing other ideas on just about….everything. Leave me a comment below and let me know what you think. In the mean time I am going to teach my kids that work = money, giving is good, it's okay to not be the best, and Dad is here when life throws you a gut punch.
Be good to yourself, your friends, your love, and BE GOOD TO YOUR MONEY!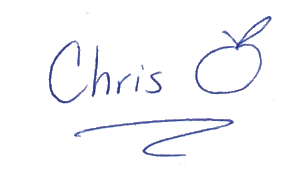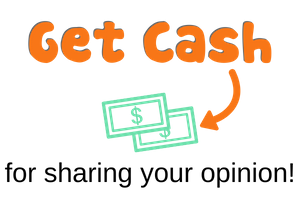 You can get paid for sharing your opinion with Survey Junkie. With a TrustPilot rating of 8.7 out of 10 and over 3 million members, start earning cash today with Survey Junkie!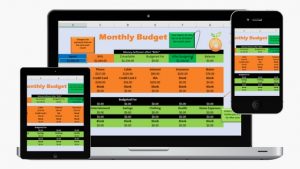 It's Extremely Simple to Start Today
You Will Get Help Along the Way!
Step-by-Step Video Directions to Get Started!
100% FREE
To Pay Down Debt and Start Saving, click here.
https://www.moneypeach.com/wp-content/uploads/2015/08/17-Place-Blog-Post.png
315
560
Chris Peach
https://www.moneypeach.com/wp-content/uploads/2016/06/moneypeachLOGOhomepage.png
Chris Peach
2015-08-23 03:00:10
2015-11-17 15:11:58
Should My Kid Get a Trophy?