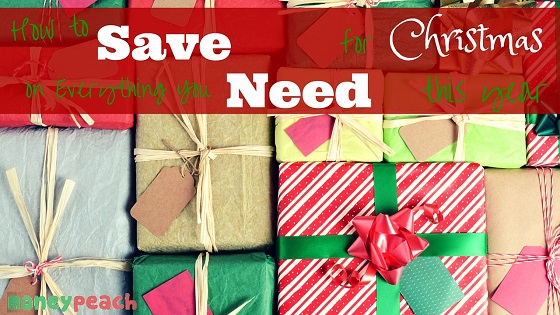 I'm so glad that it's finally socially acceptable to sing Christmas carols and watch Christmas movies. I got to work putting up my Christmas tree and decorating my house this past weekend when I realized that for many people, the Christmas season is actually a time of stress instead of joy.
Christmas comes at a great cost and it can be difficult not to go overboard and de-rail the financial progress you've been working on all year. This is the time of year when I always have the most trouble sticking to my budget because I love giving gifts to my friends and family, decorating for the season, and more. Luckily all of these things can be accomplished on a budget if you are careful about your spending and conscious about your choices. Here's how you can save on everything you need for your Christmas celebration this year.
[showad block=7]
Decorations
One my favorite things to do during the Christmas season is decorating my house. I love putting up my Christmas tree, getting out all of my sparkly ornaments, decorating my mantle, and more. Decorating is a fun way to get in the Christmas spirit, but it can be as expensive, or as frugal, as you make it.
I don't buy a live tree each year, instead I use the same synthetic Christmas tree year after year. The biggest reason I don't buy a real tree is the cost. I paid $99 for my Christmas tree and if I use it for just 3 years, it will be just as cheap as if I had bought a live Christmas tree each year for those 3 years. (Live trees in my community were marked at $33 the other day.) But even better than that is the fact that I actually plan to use my synthetic Christmas tree for many more than 3 years. This will bring the cost per use down significantly when compared to the cost of buying a live tree each year. Another reason I don't buy a live tree is because I'm super allergic to them. :-S
I also save on decorations by using the same ones year after year. I do have a themed tree, but I made sure to pick a theme that I liked and that would remain in style for years to come. If you like to be on-trend with decorating, it will be very costly to buy new Christmas ornaments every year. In that case, it's probably better to decorate your tree without a theme at all.
Donations
During this time of year I always get the itch to donate more to charities. I do donate to charities and good causes on a regular basis throughout the year, but during the Christmas season I always want to be more generous than usual.
Instead of giving extra money to charity, I've chosen to go about it differently so I can stay within my tight budget. My community always has a coat, hat, and glove drive in late November or early December. In the past I've cleaned out my closet and given heavy jackets and coats, hats, gloves, and more to the drive so that those less fortunate can be warm during the winter weather.
I don't have coats to give away every year, so another way I give to charity during this time of year is by donating food to a drive at our local elementary school. There are some kids in our community who don't get to eat nutritious meals on a regular basis when school (and school lunch) is not in session. This food drive specifically asks for non-perishable easy things that kids can open and eat on their own.
Gifts
There are lots of ways to save on gifts for your friends and family. One way is by shopping all year to find good deals when things they'll want or need are on sale.
Another good option is simply to limit the number of gifts you give this year. If you just can't cut down your gift giving list, try setting a limit of only one gift per person on your list, or setting a low spending limit for each person's gift.
Rich People Strategy: If you saved $83/month for Christmas, you would have $1,000 to start of the Holiday Shopping Season.
Click To Tweet
You can also get crafty and DIY some really nice gifts instead. These gifts are typically cheaper, but they take an investment of time instead.
Finally, you can also try implementing a gift exchange or secret Santa so you have even fewer gifts to buy.
Peach Money Tip: We implemented the Secret Santa Gift Exchange within our entire family 4 years ago. The rules are simple:

A) $50 limit

B) You can't get your spouse

C) You can't get the same person 2 years in a row

D) No Gag Gifts
The best way to save for Christmas each and every year? Sinking Funds
Groceries
Another big part of many peoples' Christmas celebrations is having a big family meal on Christmas. Similarly to the Thanksgiving meal we all just had a few days ago, it can be expensive to feed a large group of people if you aren't careful about your spending.
[showad block=6]
One way to cut down on the cost of groceries for your special holiday meal is to have a potluck where everyone who attends brings a dish to contribute to the meal.
Last year for Christmas my family decided to do something different. Instead of having a large feast on Christmas, we had a bunch of appetizers and finger foods that we snacked on nearly all day. This was a great way to make sure there was plenty of time for our annual tradition, playing board games, as the food prep was quick, easy, and budget friendly.
Christmas is supposed to be a joyous time of year, but it can be difficult to enjoy it when you are feeling financially stressed. Instead of going over your budget and un-doing all the progress you've made on your finances this year, you should get creative to save as much money as possible and still enjoy the Christmas season.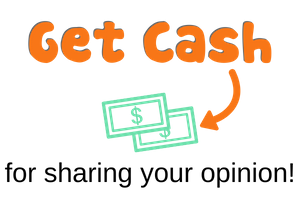 You can get paid for sharing your opinion with Survey Junkie. With a TrustPilot rating of 8.7 out of 10 and over 3 million members, start earning cash today with Survey Junkie!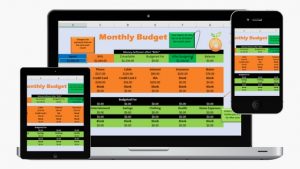 It's Extremely Simple to Start Today
You Will Get Help Along the Way!
Step-by-Step Video Directions to Get Started!
100% FREE
To Pay Down Debt and Start Saving, click here.
https://www.moneypeach.com/wp-content/uploads/2015/11/How-to-Save-on-Everything-You-Need-for-Christmas-560-x-315.jpg
315
560
Kayla Sloan
https://www.moneypeach.com/wp-content/uploads/2016/06/moneypeachLOGOhomepage.png
Kayla Sloan
2015-12-02 01:00:24
2015-11-30 04:49:49
How to Save on Everything You Need for Christmas This Year