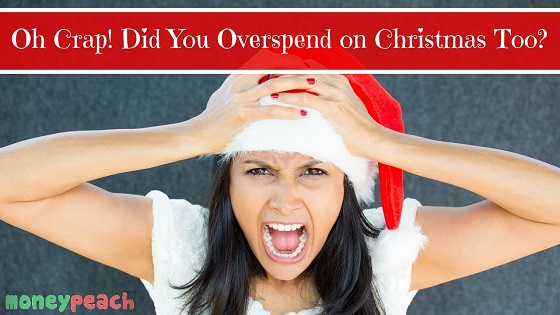 Whew! Christmas is officially over and the New Year has arrived. As much as I love Christmas and the holiday season, there are just way too many temptations. There are temptations to over indulge in many areas of your life, such as overeating at Christmas dinner, hanging out underneath too much mistletoe, and waking up on December 26th and asking yourself: "Did we overspend on Christmas again?"
Just a few weeks ago, I penned a post about how to save money on everything you need for Christmas this year. But just in case you still overspent your Christmas budget, here are some ways you can get back on track starting today.
Find Ways to Save Money
One way to get your finances back on track after overspending on Christmas is by finding ways to save money in your regular budget to make up the difference. Here are some easy ways you can save money for at least a month or two.
Utilize Cheaper Entertainment
If you and your significant other typically go on a date night each week, or if you're single and you go out with friends for a regular girls' or guys' night out, try to find a cheaper alternative.
One night out with your friends or your significant other can get expensive very quickly. Instead suggest skipping a week or two in January, or have your regular night out be at someone's home instead.
A potluck and game night with your friends is a lot cheaper than going out. Likewise, a date night spent cooking at home is a lot easier on your budget than eating at a fancy restaurant. This can add up to help you pay off your Christmas debt in a hurry.
Go on a Cash Diet
Put away your credit and debit cards for a month or two and live off of cash only. A study done by Drazen Prelec and Duncan Simester of the Sloan School of Management at MIT found that subjects were willing to spend up to 100% more when they used plastic instead of cash to pay for purchases.
Whenever you pay with cash you feel the immediate sting of pulling the money out of your wallet and handing it to a salesperson. Not to mention that when you don't carry your debit or credit cards there's a limit to how much you can spend at one time.
Many credit cards have a high limit on them, up to several thousand dollars, but most people only carry a couple hundred dollars of cash with them at one time. The amount of cash you have with you is a natural limit to how much you can spend.
Related Post: The 7 Cash Myths We Avoided to Save $27k
Find Ways to Make More Money
Saving money and cutting back on your current lifestyle is not the only way to make up for overspending on Christmas. If you are already living on a tight budget it might take several months of small budget cuts in order to make up for your over spending.
On the other hand, finding ways to make extra money can add up much more quickly if you put all of the extra money you earn toward paying for your Christmas debt.
Find Extra Work
One way to make more money is to ask for extra work at a job you already have. You could try asking for a special project or more hours at your job to help you pay for your Christmas spending.
If you can take on any more work or hours at your current job, you can try one of these side hustles to help you make more money.
Sell Things from Your Home
Christmas inevitably comes with gifts and gifts mean more stuff that makes it's way into our homes. Some gifts are extremely useful and are things we'll love and enjoy, but it's also possible that some gifts are total duds. If you can, try returning some of the gifts you bought or received to pay down some of your Christmas debt.
---
Recent Question from Reader:

Hey Peach,

Every year it seems like Christmas wreaks havoc on our December Budget. How do you go about having enough money for Christmas without breaking the budget. I know this seems like common sense, but we can't seem to figure it out 🙁

Sincerely,

Rebecca S.
Great question Rebecca! And, don't feel stupid if you think this seems like common sense. If it were common sense, then we wouldn't have a bunch of broke people come January each and every year.
My answer may surprise you – I don't think you should include Christmas in your December budget at all 🙂
I am a big fan of simplifying your life, and creating Sinking Funds. Click here to see Sinking Funds in depth, but here are the Cliff Notes:
Let's for example say you need $1,800 to get through the Christmas season (technically you don't need it, but you want it and that is perfectly acceptable). This extra $1,800 for the month of December is what beats up our budget and keeps the credit card companies extremely blessed. Buy now, pay panic later, and Happy New Year!
But, what if you had $1,800 cash BEFORE December even started? Let's just say you could squeeze $150/month out your budget – ahem….get rid of cable. Take that $150 every month and deposit it into a new Savings Account you opened and rename the Savings Account Sinking Fund, "Christmas Fund". Make automatic payments into that account for a year and you will have $1,800 to start off Christmas with. Shhh, don't tell the credit card companies….they may get mad at us 🙂
Pro Tip: Use CIT Bank for your Sinking Fund. They have a high interest rate of 1.55%. Plus, if your sinking fund is touching your checking account at the same bank, they may start to blend into on pile of money and leave you reaching for the old credit card come December 1st.
---
Another option is to sell other things from your home that you no longer use. You can sell it online via sites like eBay, Craigslist, or Facebook, or you can try having a yard sale when the weather cooperates.
Overspending on Christmas isn't the end of the world, but it can be a big financial setback that will delay your progress on your 2016 financial goals if you don't get it taken care of right away. Once you've gotten your overspending paid for, try and stash some money away in a sinking fund for Christmas 2016. It'll be here before you know it!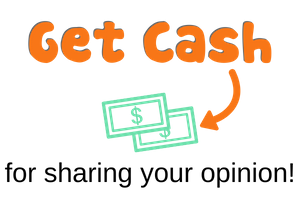 You can get paid for sharing your opinion with Survey Junkie. With a TrustPilot rating of 8.7 out of 10 and over 3 million members, start earning cash today with Survey Junkie!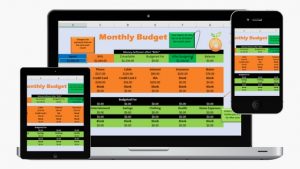 It's Extremely Simple to Start Today
You Will Get Help Along the Way!
Step-by-Step Video Directions to Get Started!
100% FREE
To Pay Down Debt and Start Saving, click here.
https://www.moneypeach.com/wp-content/uploads/2016/01/Did-You-Overspend-on-Christmas-Too-560-x-315.jpg
315
560
Kayla Sloan
https://www.moneypeach.com/wp-content/uploads/2016/06/moneypeachLOGOhomepage.png
Kayla Sloan
2016-01-05 06:18:16
2018-02-11 13:23:22
How to Get Back on Track if You Overspent on Christmas