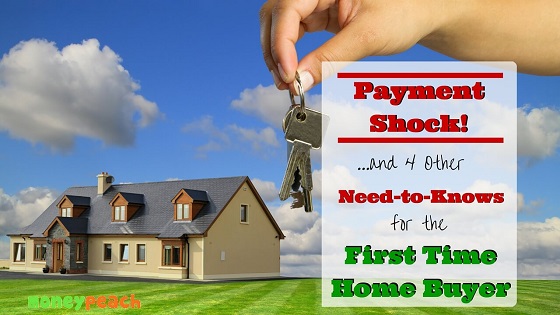 One area of our money that we are least educated about is getting a home loan. Finding the right mortgage professional already sounds overwhelming, therefore we usually just go with whoever the real estate agent recommends or what we remember from a cheesy commercial on television.

However, it's time we start paying a little bit more attention to our choice in a home loan professional since they are going to be taking us through the process of making the biggest financial purchase in our lives.

To provide you with the most value possible, I found one of the top-rated mortgage professionals in the country and asked him to share with you his best advice when getting a loan. He is licensed in Phoenix, Arizona, however he was willing to share his insight with Money Peach Readers from all over the world. Here is Justin Haines:
---
The game has changed completely over the years, as a Phoenix Loan Officer I have witnessed a complete transformation in how we used to lend. 2006 was the year I started, virtually ANYONE could get a mortgage for nearly any amount they wished. Looking back now, that seems completely ridiculous and it's no wonder that we had hyperinflation in housing prices followed by a crash. With the mortgage business in today's environment being a complex web of red tape, here is what you need to know to best prepare you for success in your next home loan.
The Cheapest Doesn't Mean the Best
In a world where we are bombarded with advertisements of "$.99 Big Macs", I stand strong in believing you get what you pay for. Don't get me wrong, rates and fees are important when choosing a mortgage, the product must still be competitive. Knowing how many well-qualified mortgage professionals it takes to help you smoothly navigate this red tape I speak of, someone advertising online saying they are the cheapest is a huge red flag, BEWARE.
Don't fall in love with the house unless you are comfortable with the payment
Have you ever heard about the first time home buyer payment shock? Don't believe those online mortgage payment calculators! A couple weeks back we had a client who fell head over heels in love with a house she saw with her realtor. She used an online payment calculator on Zillow, she loved it even more, wrote the contract and got her offer accepted. All seems fine and dandy until what happened next… the big bad loan officer struck. What the soon to be homeowner learned was that what she saw was "principle and interest" only with 20% down payment. Unfortunately I had to be the bearer of bad news in explaining that she had to factor in property taxes, homeowners insurance, HOA and mortgage insurance since she was only providing the minimum down payment of 3%. Let's just call this Payment Shock, and avoid it by asking your loan officer to run payment numbers on your dream house before you write the offer.

Communication is KEY
We as loan officers sometimes make the huge mistake of speaking the "lingo" in terms of acronyms like APR, DTI, LE, CD etc. What my clients hear is "wah wah wah", ever seen Charlie Brown and listened to the adults talking? Don't assume that because your loan officer didn't ask the question that is is NOT important. Keep the lines of communication open, ask lots of questions and if for any reason you feel like you are being a pain in the you know what, maybe you are working with the wrong loan officer. Successful loan officers build teams of great people to help cater to their clients needs.
Local is a MUST
The rise of the Internet gave birth to hundreds of telemarketing type home loan companies. Choosing a loan officer is about whom you know like and more importantly trust. You need someone to sit down with you in person and do some complex mortgage planning to ensure you are in the right type of loan for your goals. Calling 800 #'s and waiting on hold is not fun, a boutique type mortgage lender that keeps everything in house, is one who can control the mortgage process and ultimately deliver a stress free experience.
Social Proof
Without the internet this wouldn't be possible, find out what other people are saying online about the potential loan officer candidates you are talking to and don't just take the loan officer's word about how great they say they are. Some of the Websites like Yelp have helped level the playing field against the monster mortgage companies like Quicken who spend millions of dollars on marketing departments to come up with new ways of "enticing" you to choose them. Let's dig deep and find out what past clients really have to say about their experience, this will give you the research you need to make a smart choice.
Let's face it, getting a home loan is the biggest financial decision most people make in their lives and it is important that you have a true professional by your side that is dedicated to a successful experience. Educate yourself, and I promise you will be thankful you did.
-Justin Haines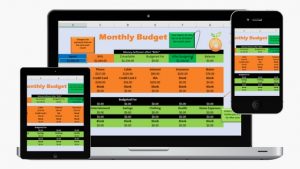 It's Extremely Simple to Start Today
You Will Get Help Along the Way!
Step-by-Step Video Directions to Get Started!
100% FREE
To Pay Down Debt and Start Saving, click here.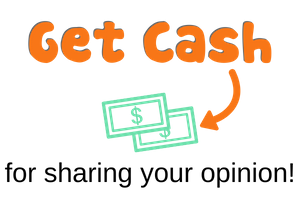 You can get paid for sharing your opinion with Survey Junkie. With a TrustPilot rating of 8.7 out of 10 and over 3 million members, start earning cash today with Survey Junkie!
https://www.moneypeach.com/wp-content/uploads/2016/01/Payment-Shock-560-x-315.jpg
315
560
Chris Peach
https://www.moneypeach.com/wp-content/uploads/2016/06/moneypeachLOGOhomepage.png
Chris Peach
2016-02-01 21:51:35
2016-02-02 22:07:20
Payment Shock and 4 Other Things You NEED to Know Before Getting a Home Loan