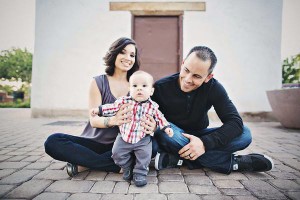 The Coffman Family
I met Natalie and Carson right before they started Dave Ramsey's Financial Peace University Class which Andrea I have been leading for a few years now. If you would like to know more about FPU, please check out Dave's class at: https://www.daveramsey.com/fpu
It was pretty obvious from the time we first met them in the FPU class, Natalie was literally dragging Carson to the class. He was the man of the house and didn't need someone he barely knew telling him how to handle his money! Natalie on the other hand was looking for a better life with their finances. So, she did what any other respectable wife would do – she dragged him to a class about money. Carson wears pants to work, but he does not wear the pants at home – sorry Carson.
The principles they learned during FPU are much of the same principles you will see at Money Peach. They are not mysterious, they are not secret, and they are not complicated. They are simply common sense. They are about living on less than you make, sticking to a budget, making debt elimination a priority, and building wealth. Why is it that we all know this common sense approach to money but don't utilize it? The answer is because it's hard. It takes discipline and we live in a culture where if want it now then we borrow it now. It is called borrowing because we don't really own anything. In fact, the only thing we truly own are the payments.
When the Coffmans took what they already knew and implemented it, they created an awesome story to tell others. They paid off $75,000 in 18 months while pushing out a baby in the middle of it all. They did it, we have done it, and you will do it – but only if you really want to. Are you tired of living a life of payments? Are you tired of wondering where all of your money is going each month? Do you want financial freedom? The Coffmans wanted all of this too.
The Coffmans Become Debt Free
Natalie and Carson were facing $75k in debt and literally had no idea. They were normal. They lived for the moment and never really paid attention to the money coming in and going out. In fact, when they finally sat down and listed their debts together, they were shocked to see what they actually owed. They were the typical, normal, everyday household in America: student loans, 1 car loan, and an off-road vehicle they had financed on a whim while vacationing in the dunes! Once they added it all up together, they stared at $75,000 worth of debt!
Carson and Natalie finally realized they were preparing for a life of payments. One of the things we teach in our classes is a life of payments is also known as crap – brilliant, I know. They had been married just over a year and the biggest thing in their marriage (besides love) was debt! They sat down and created a Budget and started using cash. They listed all of their debts in order from smallest to largest – ignoring interest rates – and attacked the debts one at a time. We refer to this as the Debt Snowball. They were cutting things out of their budget, sacrificing a lot of their wants, and it was working. Things were going just as planned for them and……
Natalie got pregnant! Also, she had just started a new job so she wasn't eligible for maternity leave. Perfect timing…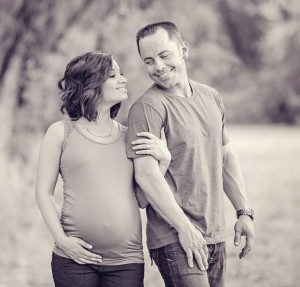 Imagine having all the momentum in the world and BOOM, an even bigger plan comes into the picture. Something like this will happen to you too. It never fails – it's a test to see how awesome you are. A test to see if you are really capable of winning.
"Sticking to a plan and slowly chipping away at our debt has been the hardest, yet most rewarding thing we have done"
They both decided to put their debt snowball on hold and socked away as much money as possible. In that 9 month period, they were able to save up enough cash to float Natalie through her maternity leave. "We were able to build up a savings, and then cash flow all of our baby expenses without going into any more debt." Once baby Carson was born, they went right back to attacking their debt, and it went even quicker when Natalie went back to work. They continued to separate the wants from the needs and continued to cut their life back in order to pay off their last debt! On Easter Sunday 2015, they declared victory! They paid off $75,000 together. It is something they will remember for the rest of their lives. I asked them what it felt like to be debt free, and this was their response:
"Life is amazing. It is crazy to just have a mortgage payment! We keep looking at our budget that seems so small now without any debt payments. It's exciting to start saving and enjoying our money. Sticking to a plan and slowly chipping away at our debt has been the hardest, yet most rewarding thing we have done."
Natalie is a nurse and Carson works for Cox Communications – a communications provider in Phoenix, AZ.
Future Success Stories?
When we were getting out of debt, one of the biggest things that pushed us was hearing stories about others that did it. Even today I get motivated to read about these stories where everyday-normal people do something crazy – they get out of debt and change their lives! Does this story motivate you, and would you like to read more of these? Post a comment and let me know what you think. I love the good comments and like the bad ones too 🙂 Also, don't forget to subscribe to the Money Peach Blog below to receive exclusive tips on your money, and other extras that you won't find in the blog posts!
Be good to yourself, your friends, your love, and BE GOOD TO YOUR MONEY!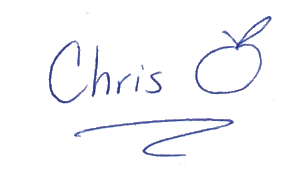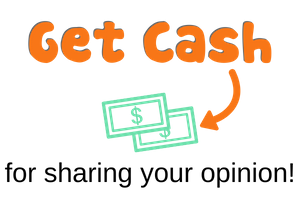 You can get paid for sharing your opinion with Survey Junkie. With a TrustPilot rating of 8.7 out of 10 and over 3 million members, start earning cash today with Survey Junkie!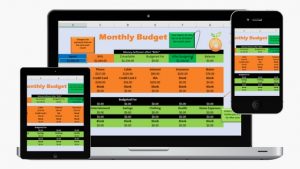 It's Extremely Simple to Start Today
You Will Get Help Along the Way!
Step-by-Step Video Directions to Get Started!
100% FREE
To Pay Down Debt and Start Saving, click here.
https://www.moneypeach.com/wp-content/uploads/2015/04/Coffman-Family-e1428902091884.jpg
200
300
Chris Peach
https://www.moneypeach.com/wp-content/uploads/2016/06/moneypeachLOGOhomepage.png
Chris Peach
2015-04-20 06:20:01
2015-11-05 06:27:18
Debt Free and a Baby in 18 months