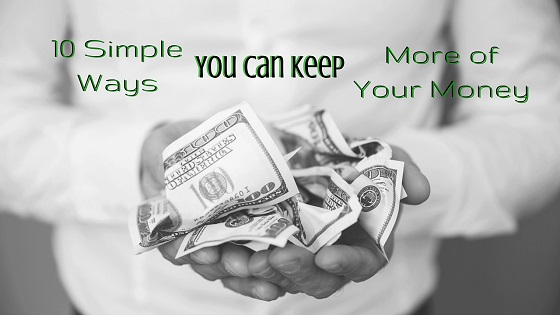 Parkinson's Law States:
 Expenses will always rise in direct proportion to income
This simple statement is like a gut punch because we all know it is true. Think about this – Are you making more money now than at an earlier time in your life? If so, are you paying off debt faster, saving more, and living more of the life you had planned for? You can say "no" – it's normal.
You and I are a lot alike. We behave this way because "A" – it's a law, and "B" – we really don't know any better. But what if there was a way to finally break the law…and start winning? Here are 10 ways you can start becoming weird by saving money in your monthly Budget:
10 Ways to Keep More of Your Money
1. Use Cash
Go to the bank every pay period and pull out cash. This is a powerful thing because you will start to actually feel money again. MIT did a study and found that when you use cash, the pain receptors are activated in the brain. However, when you use plastic, they are not. No Pain No Gain!
Related: How Using Cash Saved Us $27k
2. Cut the Cable
How many of you have an outrageous cable or satellite bill? The average cost of cable/satellite TV in 2015 is expected to be $123/month. Cutting this cost alone would save you $1,476 a year or $7,380 over the next 5 years! Ask yourself this: What show do I really watch that is worth $1,500 a year?! The answer is none when you are trying to win with your money. Cut the cable, buy an HD antenna , subscribe to Netflix or Hulu for $8 per month, or even better, check out Sling TV and you can even Try Sling TV FREE for 7 days
. Hello?!
Related: How to Cut Your Cable and Still Watch TV
3. Drink Coffee at Home
On average a pound of good coffee can be purchased for $10-$12. This one pound of coffee will make 40 cups of coffee at home. 40 cups of coffee at Fourbucks Starbucks is $80! Also, we are talking about the old-fashioned coffee that you brew. K-Cups cost $50/lb on average. This one is easy. Do it!
4. Raise Your Premiums
Raise Your Premiums. Most people carry a $500 deductible on their auto and homeowners insurance. If you had a claim, and the cost was going to be $550, would you file a claim with your insurance company and watch your rates go up next month? No way! You can save money each year by simply raising your deductibles to wherever your comfort limit is.
Related: The 3 Must-Knows to Save Money on Car Insurance
5. Eat at home (more)
You want to have fun, socialize, and enjoy the finer things in life. But let's put a realistic limit on it. The average meal at a restaurant was just under $50 per couple in 2014. The average meal at your kitchen table is not $50! If you currently eat out twice a week, that is $400 per month. If you want to go out, Happy Hour is your friend and "you'll take a water".
Related: Start Saving $100/month on Groceries
 6.  Ebates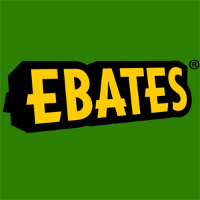 Have you ever purchased anything online? Just kidding. However, if you're going to shop online, you should shop through ebates and earn cash back on every purchase. Instead of signing up for a credit card to earn cash back, you can do this through ebates and earn cash back in the form of a check sent to your mailbox while shopping at places like Amazon, Kohls, WalMart, Macy's, and even Groupon. As an added bonus, you can start off with a $10 Gift Card when using the Money Peach Ebates Link!
7. Pay in Full 
Many of your subscription-based programs or even your auto insurance company will offer you a discount if you pay in full for the whole year. This will save you money and is easy to do. Set up a sinking fund and make the monthly payments to yourself inside that fund. Then once a year pay in full and save money!
Related:  The Quickest Way to Save for "Stuff"
8. Stop Name Branding your Purse to Death
My wife is on television 5 days a week and has to look pretty or she will have people contact her to remind her she looked ugly. Seriously, it's pretty amusing at times. She also shops for all of her dresses at Target, Kohl's, and small boutique shops. She never spends more than $25 on a dress and people actually contact her wanting to know where she bought her latest outfit. I'll be perfectly honest – she's hot. But in a $25 (or less) dress, she is smokin' hot!
9. Cell Phone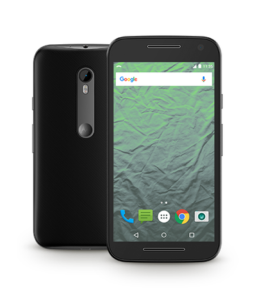 Take a look at your plan and see if you are using all those minutes that you are paying for. You may not need those 100,000 minutes if your carrier has a friends and family or mobile-to-mobile plan.
Another great option is to switch over to a service that utilizes WiFi wherever possible so you can make calls for free without using up all of your minutes. I highly recommend choosing Republic Wireless with plans starting as low as $10/month and phones like the one seen here.
10. Give some of it away
At first this doesn't make any sense. You are suggesting in order to save money, I give some of it away. Exactly. This goes beyond simple math and goes to a whole different level of money. Find someone hurting, someone in need, a church, or a cause you are passionate about and give just a little bit of your money away. There really is no logic behind this, but just try it out. It is crazy enough that it just may work.
If you Like it, Please Share it!
As always, I first want to thank you for reading this blog because this means you are reaching for awesome with your money! I will keep putting content out there for anyone to gobble up and implement right away, however if you could help me out by sharing this post on your favorite social media platforms, it would mean the world to me ! Just click on any of the social share buttons at the top or bottom of this post and you'll be giving me a virtual fist bump, high-five, and a pat on the back. Thank you again and again!
Be good to yourself, your friends, your love, and BE GOOD TO YOUR MONEY!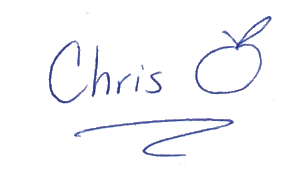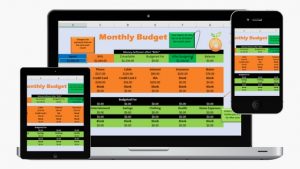 It's Extremely Simple to Start Today
You Will Get Help Along the Way!
Step-by-Step Video Directions to Get Started!
100% FREE
To Pay Down Debt and Start Saving, click here.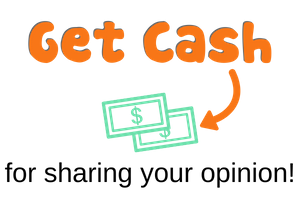 You can get paid for sharing your opinion with Survey Junkie. With a TrustPilot rating of 8.7 out of 10 and over 3 million members, start earning cash today with Survey Junkie!
https://www.moneypeach.com/wp-content/uploads/2015/04/Ten-Simple-Ways-560-x-315.jpg
315
560
Chris Peach
https://www.moneypeach.com/wp-content/uploads/2016/06/moneypeachLOGOhomepage.png
Chris Peach
2015-04-13 06:20:15
2016-08-09 10:54:11
10 Simple Ways You Can Keep More of Your Money